Advertisements


Upset over their isolation, the AIADMK group headed by V.K. Sasikala's nephew T.T.V. Dinakaran will meet Tamil Nadu Governor Ch Vidyasagar Rao on Tuesday….reports Asian Lite News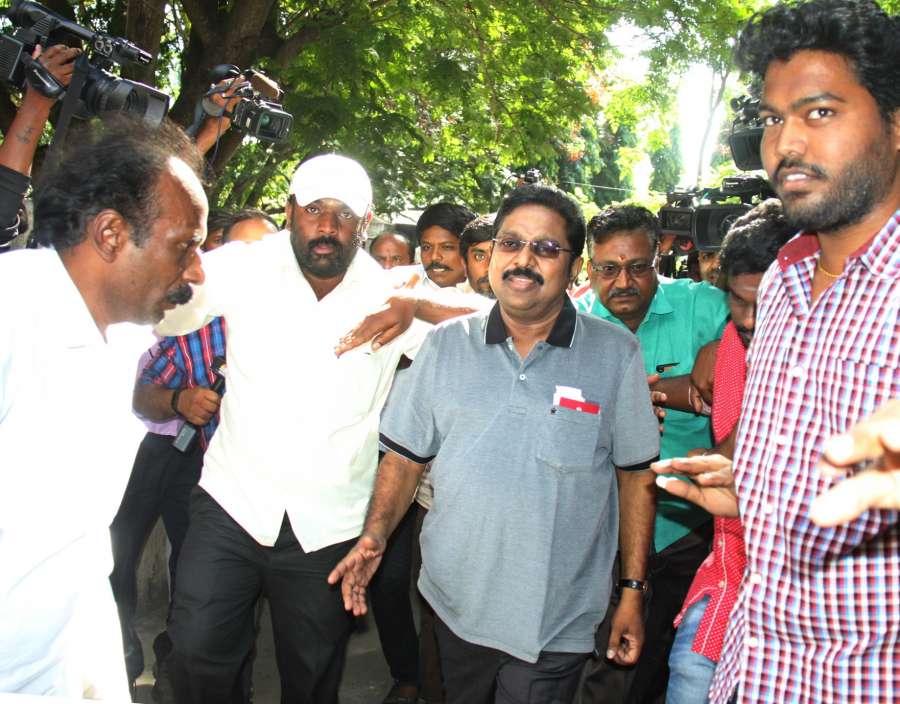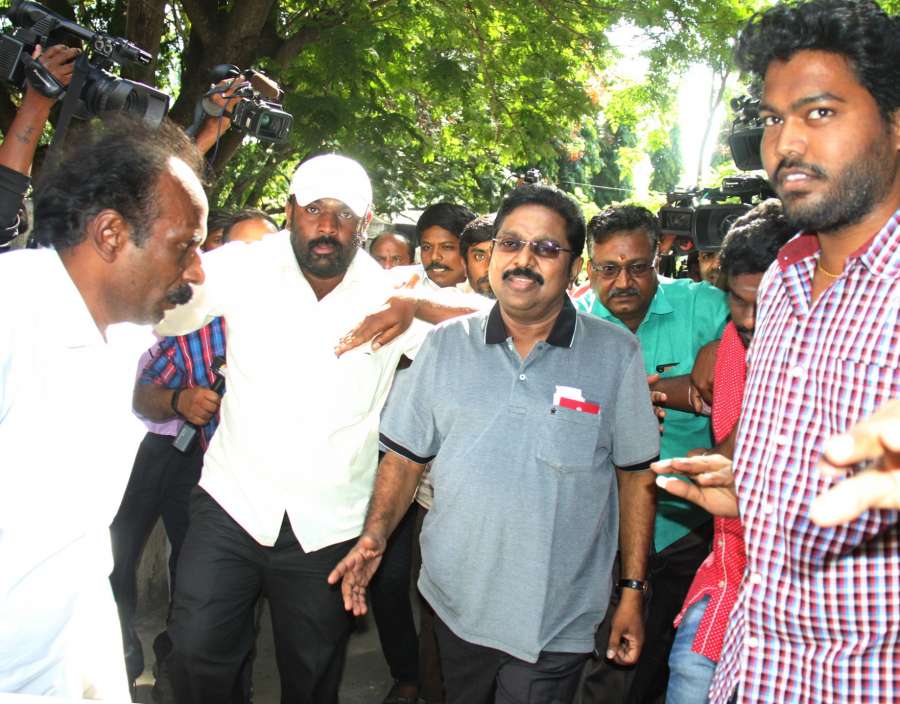 Dinakaran and his supporters will also discuss the developments that led to the merger of the two other AIADMK factions and the induction of former Chief Minister O. Panneerselvam as Deputy Chief Minister.
Though Dinakaran, who was said to be unwell, himself maintained silence, over a dozen MLAs owing allegiance to him reached former Chief Minister J. Jayalaliathaa's memorial on the Marina beach and announced they will meet the Governor.
Group leader Thangathamizh Chelvan, however, refused to disclose what they will discuss with the Governor. "We will brief you after the meeting."
He, however, attacked Chief Minister K. Palaniswamy for not taking them into confidence before doing a deal with the Panneerselvam faction.
"What was the compulsion to accommodate Panneerselvam who was responsible for splitting the party, freezing the party symbol and one who voted against the AIADMK government? And why were we not consulted?" Chelvan asked.
"Nobody has the right to take action against anyone except the General Secretary Sasikala. All developments that took place today are an eyewash," he said, reacting to the decision of the merged party to sack the now jailed Sasikala from the post of General Secretary.
"We will meet the Governor to present our views," P. Vetrivel, a MLA loyal to Dinakaran, told reporters.
He spoke to the media after meditating for some time at Jayalalithaa's memorial.
The AIADMK split after Jayalalithaa's death in December last year.