Advertisements


A video footage showing convicted and jailed AIADMK interim General Secretary V.K. Sasikala entering the city central jail in normal garb surfaced and was aired on news channels on Monday….reports Asian Lite News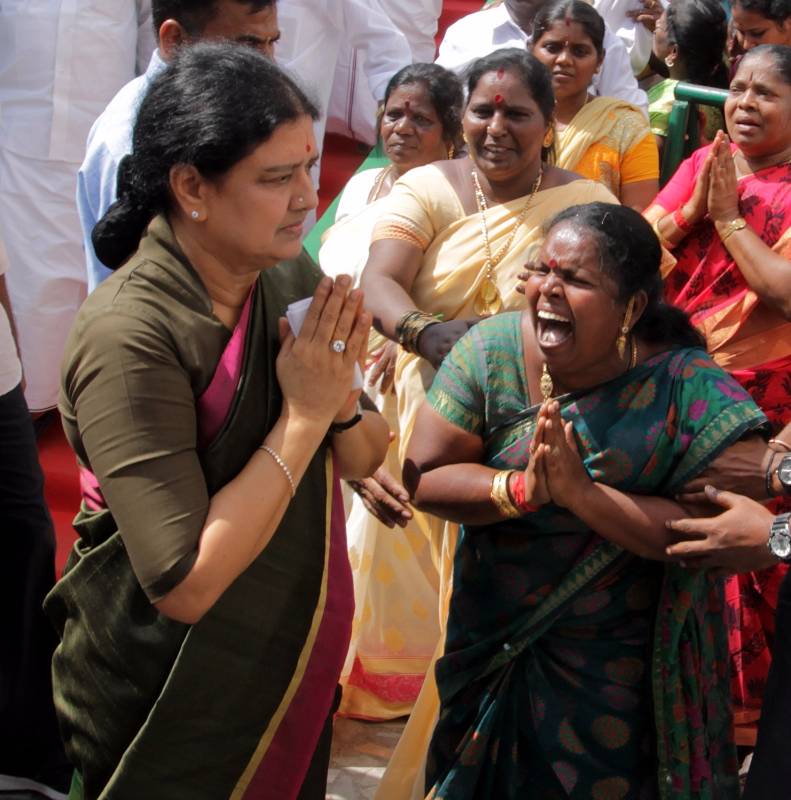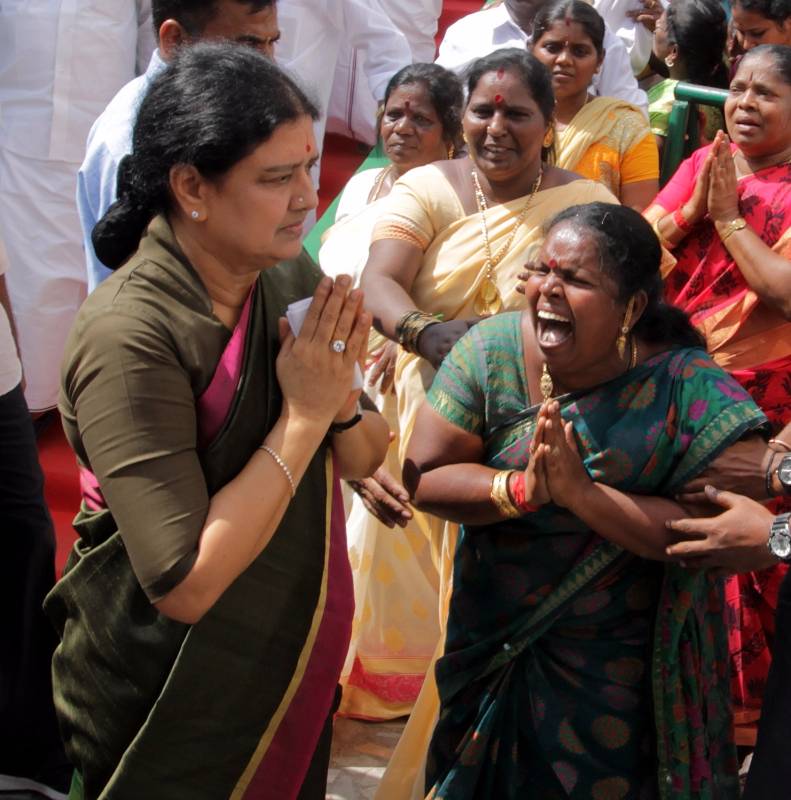 "Like you, we also saw the video grab on Sasikala walking into the jail premises from outside with a plastic bag in hand. We have no idea from where it came or who leaked it," a prison official said on the condition of anonymity.
Sasikala's sister in-law Elavarsi, who was also convicted and sentenced, was also seen walking behind her with a handbag. She was also dressed in normal clothes.
Sources in the state Prison Department said the video clip surfaced first in Chennai when Tamil news channels aired on a day when the ruling party's rival factions merged.
"The footage is not new. It could be a part of the evidence former Deputy Inspector General, Prisons D. Roopa submitted to Director General of Police on July 12 with a report in which she accused Sasikala of bribing then Director General of Prisons H.S. Satayanarayana Rao and jail officials for undue favours," said the official.
Roopa, who was transferred on July 17 and posted as Traffic and Road Safety Commissioner in the city, told reporters that she had on Saturday submitted the footage to the state Anti-Corruption Bureau (ACB), which is investigating the case on a complaint lodged by the opposition BJP.
Director General of Prisons N.S. Megharikh, however, said he would not like to comment on the footage as he was not aware of it.
In her report, Roopa said Sasikala was getting royal treatment in the women's cell where she has been lodged since February 15 to serve her sentence.
Sasikala, Elavarasi and nephew V. K. Sudhakaran were held guilty by a trial court in September 2014 and sentenced to four years jail in the two-decade-old disproportionate assets case of late Tamil Nadu Chief Minister J. Jayalalithaa. Though the Karnataka High Court reversed the trial court verdict, it was upheld by the Supreme Court on February 14.