India has called upon the international community to work together to prevent the weaponisation of outer space and endeavour to formulate a global pact to avoid an arms race in space….A special report by Arul Louis for Asian Lite News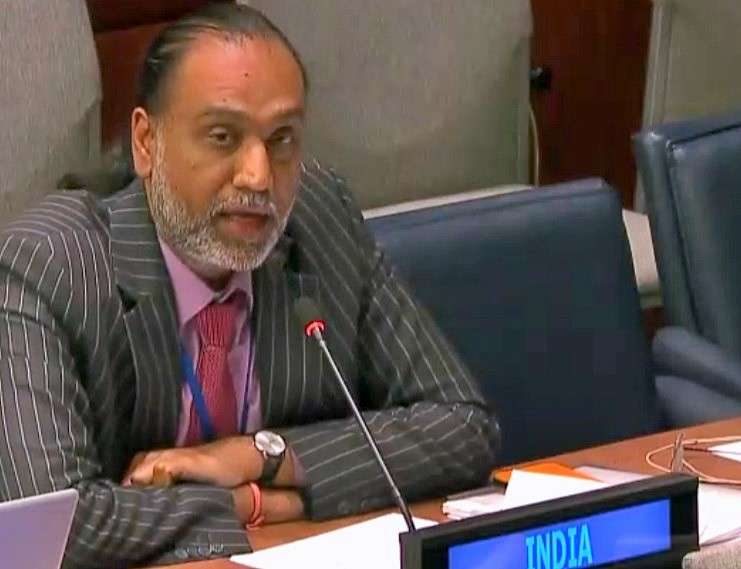 "There are a lot of threats to space security," India's top disarmament diplomat Amandeep Singh Gill, said.
"Threats do not come from only one part of the spectrum and we need to make sure that space does not get weaponised along any track, any technology track."
"We need to come together to prevent a wasteful arms race in outer space through action at the First Committee (of the General Assembly that deals with disarmament), he said.
"In this regard if there is possibility of work beginning on elements of an international instrument on prevention of an arms race in outer space that links back to the work at the CD (UN Conference on Disarmament) where the outer space is a core agenda item, my delegation would welcome that," he added.
Gill, who is India's Permanent Representative to the Geneva-based Conference on Disarmament, was in New York to speak at a joint meeting of the General Assembly committees dealing with disarmament and with political affairs commemorating the 50th anniversary of the Outer Space Treaty that came into force on October 10, 1967.
The landmark treaty that gave all nations the right to space exploration also banned the placement of weapons of mass destruction in outer space.
However, it did not explicitly ban other kinds of weapons in space and, therefore, requires further efforts to plug the loophole.
As a major space technology and exploration power, India has a special interest in ensuring security in space and that it does not turn into an arena for arms race.
UN members must use all the available international forums "to further develop norms on space activity and strengthen the existing regime on outer space internationally", Gill said.
The General Assembly committee, the CD, the UN Committee on the Peaceful Uses of Outer Space (Copuos) and the International Telecommunications Union (ITU) were all involved in these endeavours, he noted.
Gill warned that "unilateral actions to enhance security in space can boomerang" because "there's no cloak that can cover up activities" there.
"Therefore, there is a need to work cooperatively to enhance space security for all space-faring nations, for all space users," he said.
Thomas Markram, the UN's Deputy High Representative for Disarmament Affairs, acknowledged that the Outer Space Treaty did not lay down a comprehensive law covering all eventualities and some issues concerning the weaponisation of space had been left for the future.
Several other countries, including China and Russia, called for a pact to prevent a space arms race and to fill the gaps in the current space laws.