A Kerala minister said that the state CPI-M government has now decided to raise Rs 25,000 crore from the market to fund major infrastructure projects before the close of current fiscal, shedding off the age-old dogmas….reports Asian Lite News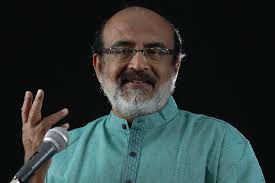 Economics professor-turned-state Finance Minister Thomas Issac has decided to lead from the front and now raise money through bonds by entering the capital market and adopting other non-conventional ways to raise funds.
Speaking to the media, on the sidelines of a national seminar conducted by the Kerala Infrastructure Investment Fund Board (KIIFB), Issac said he had taken upon himself the task to revamp the structure of the Board, which would now act as the agency to raise funds from the market to meet the infrastructure requirements.
"For any state to progress, the requisite infrastructure has to be there. We the Left have a clear-cut manifesto, which speaks on what we will be doing. This is in no way going to affect our ideology at all, as we are very clear on what we are doing, and there is no shift from what we have been saying," stressed Issac.
Even though the KIIFB came into existence in 1999 under the Kerala Infrastructure Investment Fund Act 1999 to manage the Kerala Infrastructure Investment Fund Board, it was only last year under Issac that a comprehensive modification of the Act was done through an amendment ordinance in August 2016, thus widening its scope.
"KIIFB is now going to give a fillip to the development of the state, as money will be raised from the market not just through bonds but also financial institutions and banks, and there will be our own company which will do that. The capital market is also an option," added Issac.
Finance Secretary K.M. Abraham, who will take over as the new Chief Secretary of the state on Friday, said among the various infrastructure projects that would get funds include an optical fibre project, flyovers and several major new road projects.