Women in Cinema Collective faces backlash for sharing article on misogyny in Malayalam Cinema, the hate campaign down-rates the page and posted hateful, abusive comments….reports Asian Lite News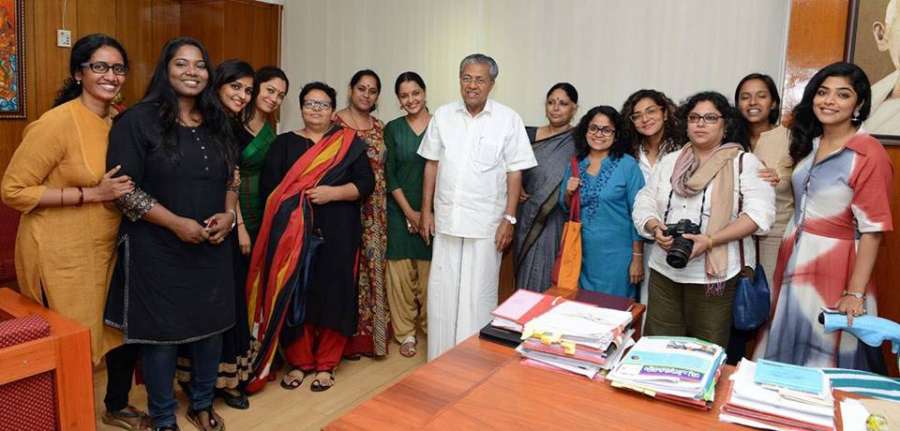 After the hate campaign against the Malayalam actor Paravathy's upcoming movie, the people have now targeted the Women in Cinema Collective (WCC), an organization of women actors, directors and technicians from Malayalam film industry, for sharing an article on misogyny in Malayalam Cinema and the silence of senior actors like Mammootty.
Incidents that led to the formation of WCC — starts with the terrible incident that happened to an actor in Kochi.
Through the social media platforms, they showed their stance back to back on several issues, including the actor-abduction and assault case and the recent social media attack on actor Paravathy.
The actor Paravathy, recently, had called out misogyny in the widely criticised film 'Kasaba,' in which actor Mammootty plays the lead role, in a panel discussion in the 22nd International Film Festival of Kerala (IFFK).
The official Facebook page of WCC, on the new year day, posted an article from other source titled, "How actors like Mammootty and Dileep are exposing rot of misogyny in Malayalam Cinema." The article strongly criticised actor Mammootty.
It said that "the year 2017 had been a meaningful year for the cinema world, and a year of awakening and genuine introspection" for Malayalam cinema."
The post was later taken down from the page, even as the down-rating campaign gained momentum. There were many on social media, who did not troll WCC, but pointed out that the article was unfair as it put Dileep and Mammootty on the same page.
But on Tuesday, several social media users began targeting WCC's Facebook page, by down-rating it. Giving a 1 star rating, hundreds of users posted offensive and demeaning comments against the forum, for "insulting" actor Mammootty.
However, as the down-rating campaign continued with increased vitriol, there were also users who gave 5 stars to the page, putting a start to a counter campaign against the abusive trolls.