Advertisement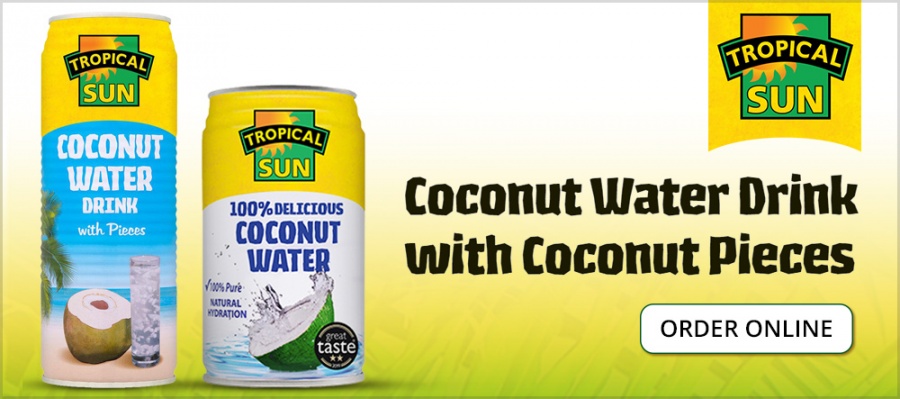 Seeking a hat-trick of election victories, Madhya Pradesh Chief Minister Shivraj Singh Chouhan is confident he suffers from no anti-incumbency against his government nor are intolerance and cow vigilantism issues for him in the state that goes to polls next year….writes V.S. Chandrasekar and Brajendra Nath Singh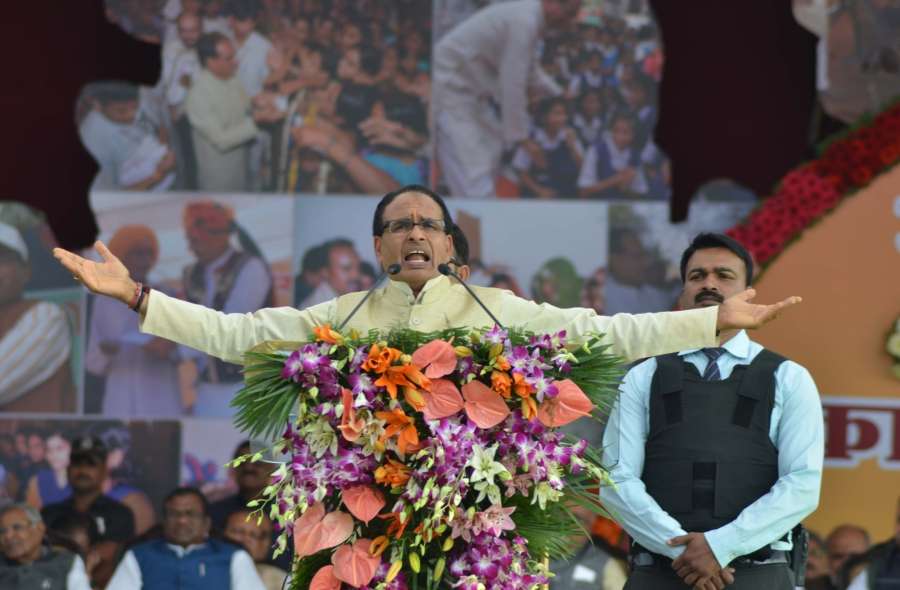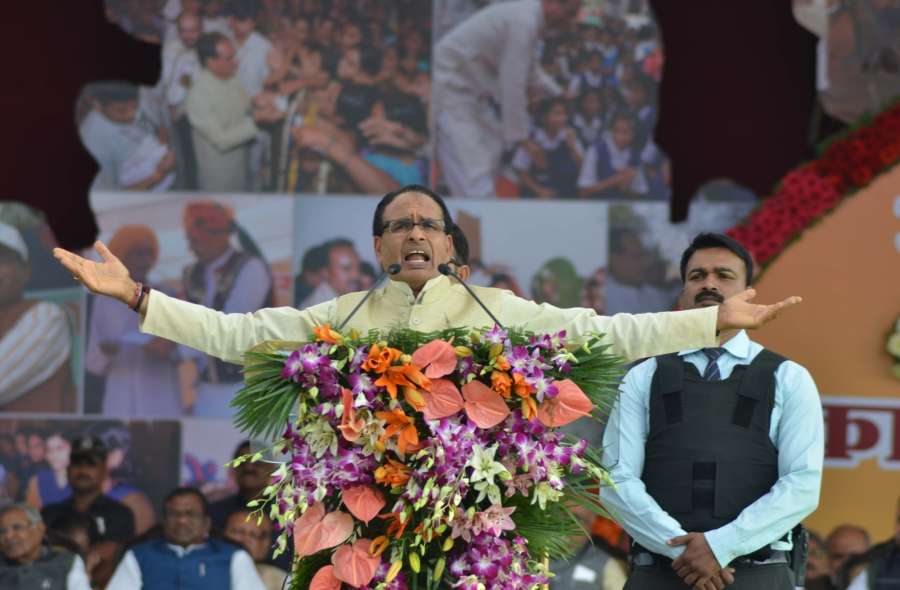 For him, the image and performance of Prime Minister Narendra Modi are advantages which he will seek to drive home to the electorate along with his own performance in the last 12 years. "The opposition is jealous of his (Modi's) competence, talent and popularity."
Chouhan, 58, who has been declared the Chief Ministerial face by BJP President Amit Shah, acknowledges that Congress is the main challenger but feels it is not a force that is a threat to him.
"If you ask this question to a leader, then he will obviously say there is no anti-incumbency. But I am saying from the bottom of my heart that even after 12 years there is no unrest among people," Chouhan said in an interview.
"Now we have two advantages. One is Modiji and his leadership. And the other is the achievements of the state government. Due to him, India's stature has gone up in the world. Like all Indians, every citizen of Madhya Pradesh too feels pride. Apart from this his schemes are there. The Ujjawala scheme has turned out to be a miracle. In just one district in Madhya Pradesh, we have distributed around 90,000 gas cylinders. Obviously we will reap benefits from his image of performer," he said.
Citing the resolution of the Doklam standoff with China, Chouhan said, "There is pride in every Indian heart that Modiji has 'straightened China'. This reflects in the people's mind. Through the surgical strikes the message went that 'We can set things right'. Due to Modiji, the feeling of national pride and self-pride have gone up in people's mind. Obviously, due to all these there will be no anti-incumbency. People feel there is a powerful government at the Centre."
Asked about issues like intolerance and cow vigilantism figuring in the national discourse, the Chief Minister said it was not an issue in Madhya Pradesh except that there is a ban on beef and strict action will be taken against anyone breaking law.
"One or two small incidents may have taken place but the whole state cannot be blamed for that. If something had happened, we have taken quick action. Law and order is our priority and nobody will be allowed to break it," he said.
He said the state has been "tough on Naxalites and dacoits". "The SIMI network has been finished. Madhya Pradesh is a peaceful place where people live in harmony. There is no question of discrimination. Even in the Chief Minister's house we celebrate all the festivals together of all the religions and communities."
Asked about support to forces of fundamentalism, Chouhan said neither the BJP nor the RSS supported such forces. "Individuals may be involved in such activities. We take action according to law."
He hit out at opposition parties for targeting the Prime Minister and using strong language against him. "The opposition is jealous of the competence of Modiji, his talent, his devotion towards the country and people and his overall impact. That is why they are targeting him all the time."
He recalled former Prime Minister Atal Bihari Vajpayee's advise that one should outshine the other by drawing a bigger line and not erasing the existing line.
"Instead of being jealous about Modi, friends in opposition should draw a bigger line. But they don't have the capability. That is why they target Modiji. And by targeting him they stoop low. They can't fight the Prime Minister on the ground. That is why they play with words and go to the extent of abusing him."
Asked about whom he saw as the opponent, Chouhan acknowledged that Congress is the main challenger. "But I don't think about them or their leadership. It is their look out. They need to create their leadership. We are banking on development and our work. The way the Congress leaders are talking and making remarks, only God can save them."