Reliance owes all its progress to Dhirubhai Ambani: Mukesh Ambani….reports Asian Lite News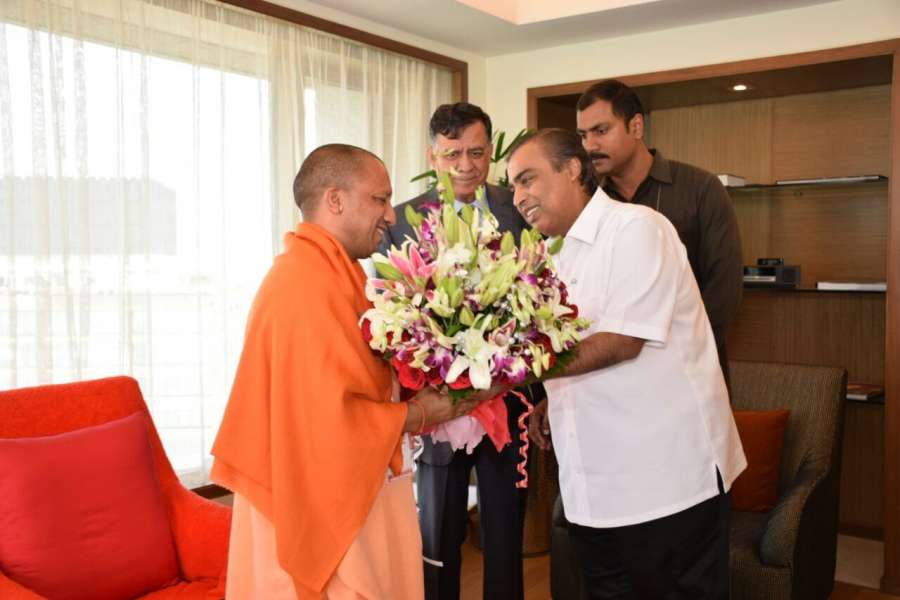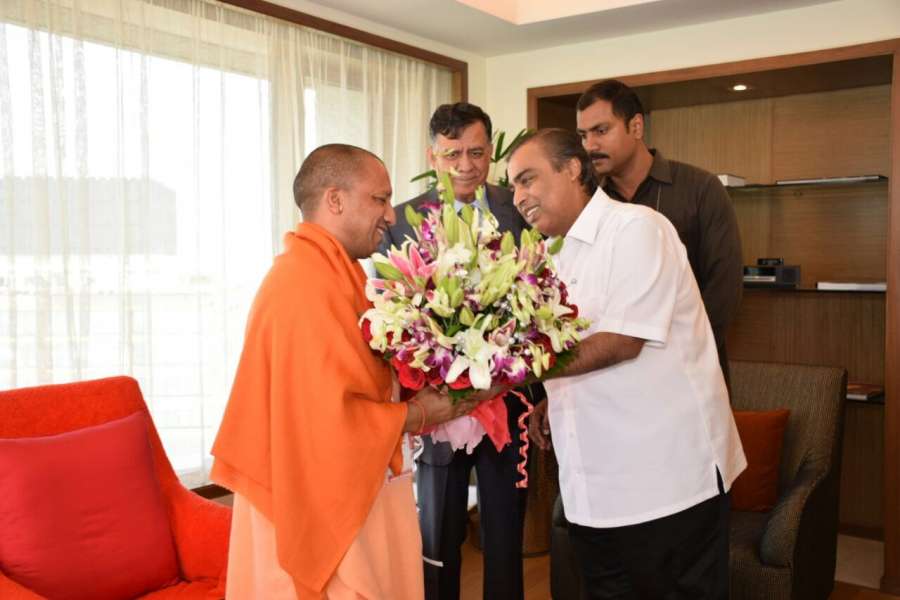 On its 40th anniversary (1977-2017), Mukesh Ambani, Chairman, Reliance Industries Limited said the company owed all its progress to its founder Dhirubhai Ambani.
"Reliance is the creation of the vision of one individual — my father, and our founder, Dhirubhai," Ambani said during his address to employees on "Reliance family day".
"My father is a timeless legend, an Indian icon and eternal inspiration to all Indians of all generations — "Kal, Aaj aur Kal" — We shall forever remain true to his vision, his ideals and his principles… On this happy occasion, I on behalf of everyone offer "koti koti pranam" and seek his blessings," he said.
"Friends, today let us also remember with gratitude all those who worked with Papa — the great pioneers of Reliance… they often worked against impossible odds, they had very meagre resources than compared to what we have today but they never lacked ambition, passion, dedication, humility and also a burning desire and a dream to make Reliance the pride of India," he added.
His address was conveyed to employees and their families on social media. Over 50,000 people, are also attending the celebrations at the Reliance Corporate Park here.
Another 200,000 employees and their families joined the celebrations live via video conferencing in more than 1,000 locations across the country including manufacturing sites, retail stores and Jio points, according to company officials.
Mukesh Ambani said it is because of Dhirubhai that Reliance had grown from one employee to over 250,000; from a Rs 1,000 company to over Rs 6 lakh crore; from one city to 28,000 cities and towns, and over four lakh village.
Congratulating her son Mukesh Ambani for his work, Kokilaben Ambani wished Reliance long life:
"Hazaar saal (1,000 year) Reliance jio (live)."
Talking about the company daughter Isha Ambani said: "Dhirubhai Ambani was the father of all start-ups."
"Way back in 1977, when Dhirubhai was starting Reliance, he reached out to the common man of India and said: "'Profits will be yours. The loss, mine'. This is wisdom that no business school will ever teach us," she said.
Bollywood megastar Amitabh Bachchan, who knew Dhirubhai Ambani, started his speech with a couplet from his father Harivansh Rai Bachchan's famous poem Madhushala.
Talking about Dhirubhai Ambani, Bachchan said: "He was not the beneficiary of the wealth which was acquired by many during 1947. He had no such luxury. He was not the third or fourth generation businessman. He was the first generation that grew to be (among the top)".
Bachchan said Dhirubhai Ambani was driven by his own convictions and sentiments. "The individual who has only his conviction to trust upon."
He said Dhirubhai Ambani was not given any opportunities, "his dreams invented those opportunities," adding that "a phenomena called Dhirubhai Ambani could only have happened in India."
The RFD — with the tagline: 'A family that works together celebrates together' — is part of a week-long series of activities across the country that will end on December 29 — the 85th birth anniversary of Dhirubhai Ambani.