NDA Vice Presidential candidate M. Venkaiah Naidu addressed the BJP workers and made his final political speech as he is pitted against the opposition candidate Gopalkrishna Gandhi in the Vice President election….reports Asian Lite News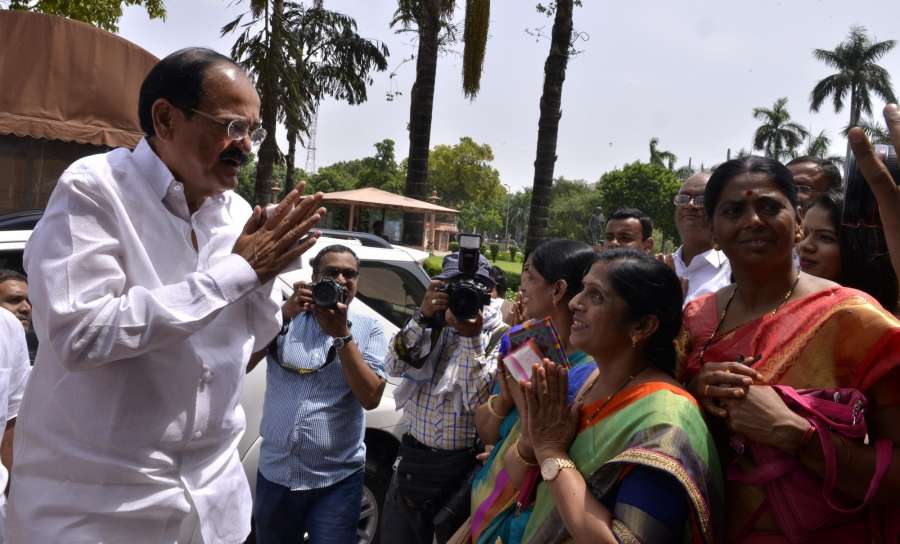 NDA Vice Presidential candidate M. Venkaiah Naidu appealed to the BJP workers to strengthen hands of Prime Minister Narendra Modi, who is "unleashing the forces of growth" for the sake of the country.
Naidu, who said he was probably making his last speech as a BJP man, also used the occasion to attack the Congress-led opposition for running a "misinformation campaign" against the Modi government and urged the party leaders to reach out to the masses to counter it.
The former BJP president was addressing NDA MPs at an event in Parliament Library Building attended among others by Prime Minister Modi on the eve of August 5 election where he faces opposition candidate Gopalkrishna Gandhi.
Noting that he "was very much disappointed" when he was told he was the NDA's Vice Presidential candidate but had "no problem", he said that under former Prime Minister Atal Bihari Vajpayee, "the party reached ahead to some extant but under Narendra Bhai the party has crossed the boundry. The BJP has reached to every house. He has made a great contribution to the political movement of the country, the BJP and the NDA".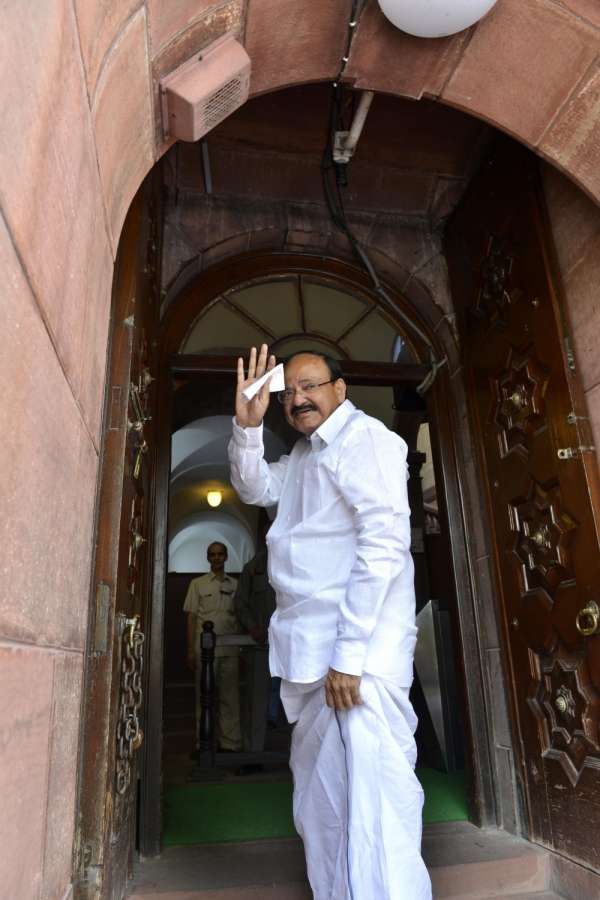 Hailing the Prime Minister, Naidu said that Modi is "unleashing the forces of the growth" and his hands needs to be strengthened.
"We not only stand by him…not for his sake… but for the sake of the nation…for the sake of tasks he has taken in his hands. Take this message to the masses," he said.
"Everyone is positive. Be it Dalit or backward or anybody else. Everyone wants to listen about the government and the Prime Minister, who is trying to find a solution to the challenges like corruption, economic disparity, terrorism, poverty, the country is facing.
"Please take it seriously.. try to spend as much time as you can with the masses… reach out to them because your opponents, the opponents of development and the people who were worried about corruption … they are now running misinformation campaign …so from our side, please pass on the information… information with confirmation is more than ammunition… it is my understanding of the information," Naidu said.
Thanking the political parties supporting him, he maintained that he will try his best to uphold the Constitution.