The battle of nerves for the Rajya Sabha elections in Gujarat that ended at 2.30 a.m. on Wednesday with a hard-earned victory for the beleaguered Congress veteran Ahmed Patel was a fight for just one vote which accrued to him by disqualification of two votes of Congress rebels….writes Darshan Desai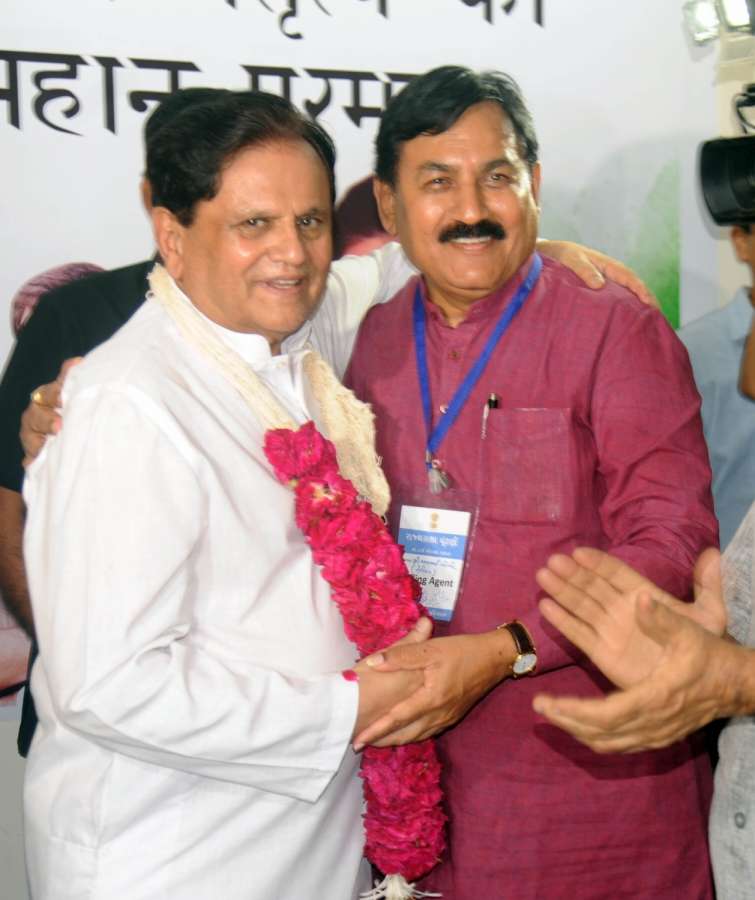 The ruling BJP in the home state of Prime Minister Narendra Modi and party President Amit Shah is, however, not taking it lying down. It is considering to move the Supreme Court to challenge the Election Commission's decision to disqualify the two votes.
With the cancellation of the two votes, the number of first preference votes needed by Congress official nominee Ahmed Patel came down to 44 from 45 earlier. This is because the effective strength of the House for the purpose of vote got reduced to 174 from 176.
Patel had 43 Congress votes and one of the Janata Dal-United, adequate to touch 44. Earlier, he was believed to have one more vote of the Nationalist Congress Party (NCP), giving him the required strength of 45 in a House of 176. But it dawned on the party later that this was not so.
The Congress had complained that its two rebel MLAs, Raghavji Patel and Bholabhai Gohil, who are close to maverick leader Shankersinh Vaghela, had violated the electoral code of conduct by displaying their ballot papers to BJP nominees Amit Shah, Smriti Irani and Congress turncoat Balwantsinh Rajput and not just to the Congress official polling agent.
After reviewing the details, hearing both sides and watching the video of the polling, the Election Commission upheld the Congress complaint and disqualified the two votes.
In a belated response, the Bharatiya Janata Party raised a similar legal wrangle against two Congress MLAs, Shailesh Parmar, also the Chief Whip of the party, and Mitesh Garasia, but the Commission dismissed it.
If this had been allowed, Patel's strength would have come down to 42, leaving him thirsting for one vote in an effective assembly strength of 172.
In the end, as expected, Amit Shah won with 46 votes, Smriti Irani with 45 and Ahmed Patel with 44. The third BJP candidate and Congress turncoat Balwantsinh Rajput, for whose victory the BJP had deployed its combined might, managed 39 first preference votes – eight of which came from six Congress rebels, including Shankersinh Vaghela, and two NCP MLAs.
If the two votes had not been rejected, Rajput would have got 41 and the shortfall of four would have been filled by second preference votes.
The victory came as a major boost for the Congress party. "This has infused new life among Congress cadres and leaders and we will show them (BJP) our might in the December assembly elections," Ahmed Patel asserted after his victory.