Advertisements


The dream of Uttar Pradesh farmers of bulk-exporting their delicious mangoes to Iran, which could fetch them good money, has turned sour after a massive sandstorm hit the state earlier last week….writes Saurabh Katkurwar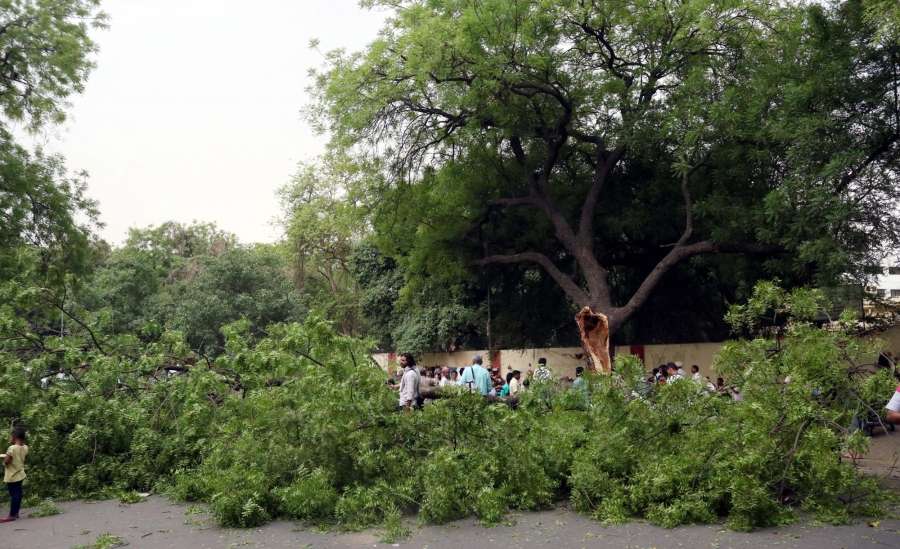 "The fruit was about to ripen when the sandstorm hit our area. Most of the fruit has fallen down, leaving mango trees almost fruitless. Now, matured mango can be available only in the next month," Insram Ali, President of the Mango Grower's Association of India, said.
Last week, Iran had signed an agreement with India to allow mango imports, which provided an opportunity to mango growers from Uttar Pradesh to enter not only that country, but also the Gulf.
However, the sandstorm has damaged over 50 per cent of the fruit. Mango growers from the state are now expressing their helplessness in exporting mango varieties like dasheri, chausa and langda at least till the end of this month.
According to mango expert R.P. Srivastava, the sandstorm has reduced the production in Uttar Pradesh to 1.5-2 million tonnes this year from the average annual production of 3.5-4 million tonnes.
"The sandstorm has played spoilsport. Despite that, we are expecting fruit of good quality next month. However, there are chances of another storm, which may worsen the problem," said Srivastava, who retired as Director of Lucknow's Central Institute for Subtropical Horticulture.
The Agricultural and Processed Food and Products Export Development Authority (APEDA) roped in Iran in order to promote north Indian varieties especially those from Malihabad, which, generally, do not get fair price in the domestic market due to their late arrival.
Last week, Iranian officials inspected and approved hot water treatment plant in Lucknow along with four others — three in Maharashtra and one in Gujarat — and signed an agreement with APEDA to import mangos from India in bulk.
"Now, we are now expecting formal approval from Iran. Once that is in place, exporters from India can approach Iran. We do not know what is the situation in Uttar Pradesh, but exports from this state have always been nominal. So, the sandstorm may not make any difference. If exporters from Uttar Pradesh market their varieties well, they will get demand," APEDA Deputy General Manager Sudhanshu said.
While the alphonso in Maharashtra fetches up to Rs 1,200 per dozen, Malihabad mangoes get a maximum of only about a quarterof that.
"If we effectively succeed in promoting these mangoes abroad, especially in the Gulf countries, we will get a fair price," Ali said.
India is also taking efforts to promote local varieties in countries such as Japan, South Korea and China.