Former Uttar Pradesh Chief Minister Akhilesh Yadav was re-elected unopposed as the national president of the Samajwadi Party (SP) for a five-year term….reports Asian Lite News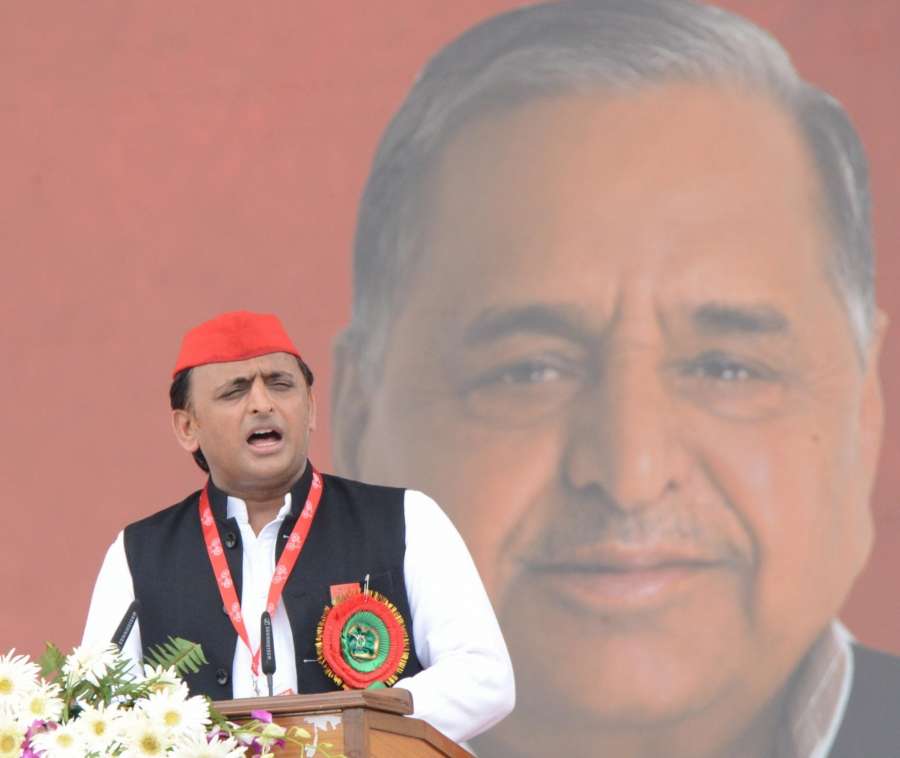 The party national executive met here for the 10th convention and elected the 44-year-old for another term.
The executive members also amended the party constitution to make the term of president five years from the present three years.
Akhilesh Yadav's election was announced by party general secretary and Rajya Sabha member Ram Gopal Yadav, who was also the election officer for the post.
The re-election of Akhilesh Yadav means that he will now spearhead the party campaign in the 2019 Lok Sabha and 2022 state assembly elections.
Akhilesh Yadav was earlier elected as party president, replacing his father and founder of SP Mulayam Singh Yadav, on January 1 this year at an emergency national convention. Both Mulayam Singh and his brother Shivpal Singh Yadav did not turn up for the 10th national convention of the party on Thursday though both had been invited.
There were indications of some thaw in the frigid relations between the warring father and son earlier this week when Akhilesh drove to his father's residence next door and invited him for the national convention. He later also telephonically spoke to his estranged uncle Shivpal Singh Yadav on Wednesday evening, after nine months, to invite him for the party meet. Shivpal reciprocated by extending his blessings for his second term as party president.
But the fact that both Mulayam and Shivpal chose to skip the crucial meet in Agra suggests that all is still not well within the SP and the Yadav clan.