External Affairs Minister Sushma Swaraj slammed the opposition for terming the BJP an "anti-women party" and also criticized Congress Vice President Rahul Gandhi for his comment that women played second fiddle in the RSS….reports Asian Lite News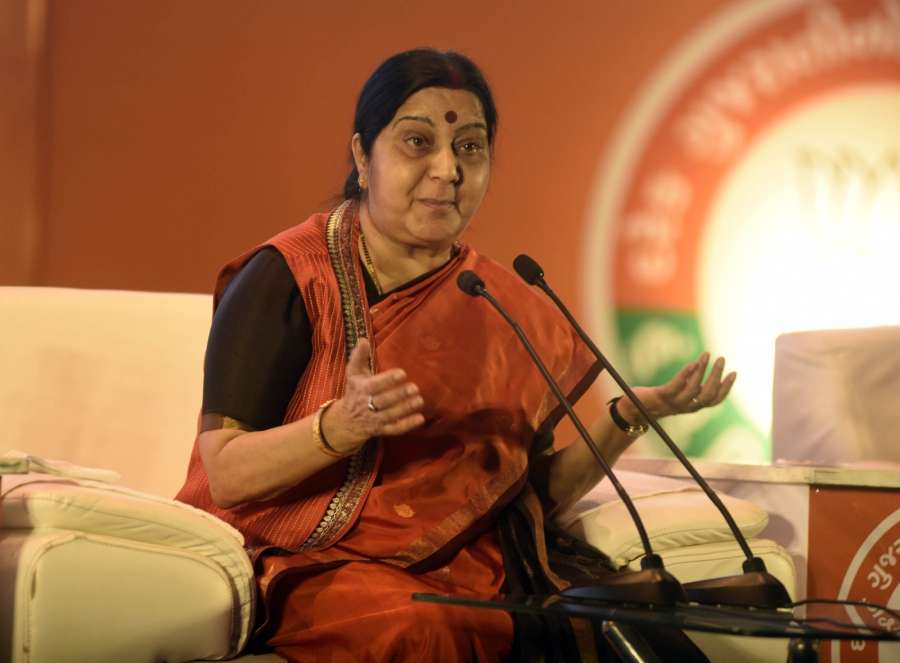 At a 'Mahila Town Hall' here in Ahmedabad, Sushma Swaraj said there are six women Cabinet Ministers in Prime Minister Narendra Modi's government, while citing as many as 142 welfare schemes for them initiated by the Gujarat government.
On Rahul Gandhi's remarks where he said that the RSS discriminates against women and they can not be found at the forefront of the RSS shakhas wearing shorts like the men, she said the comments did not befit a leader slated to take over as president of a leading political party.
"If he had asked why are women not allowed in the RSS, then I would have given him a logical answer, but his question is vulgar and it does not deserve answer," Sushma Swaraj asserted.
On October 10, Gandhi, while addressing a gathering in Vadodara had said: "How many women are there in the RSS?… Have you ever seen any woman in 'shakhas' wearing shorts? I have never seen."
Elaborating on the number of women in the central government, Sushma Swaraj pointed out that Modi's cabinet has six women ministers, including two in the powerful Cabinet Committee on Security (CCS).
She added that earlier "No woman was ever a member of the CCS", while now two of the four members of the committee were women. Apart from Sushma Swaraj, Nirmala Sitharaman, Uma Bharti, Maneka Sanjay Gandhi, Harsimrat Kaur Badal and Smriti Irani are Ministers of Cabinet rank.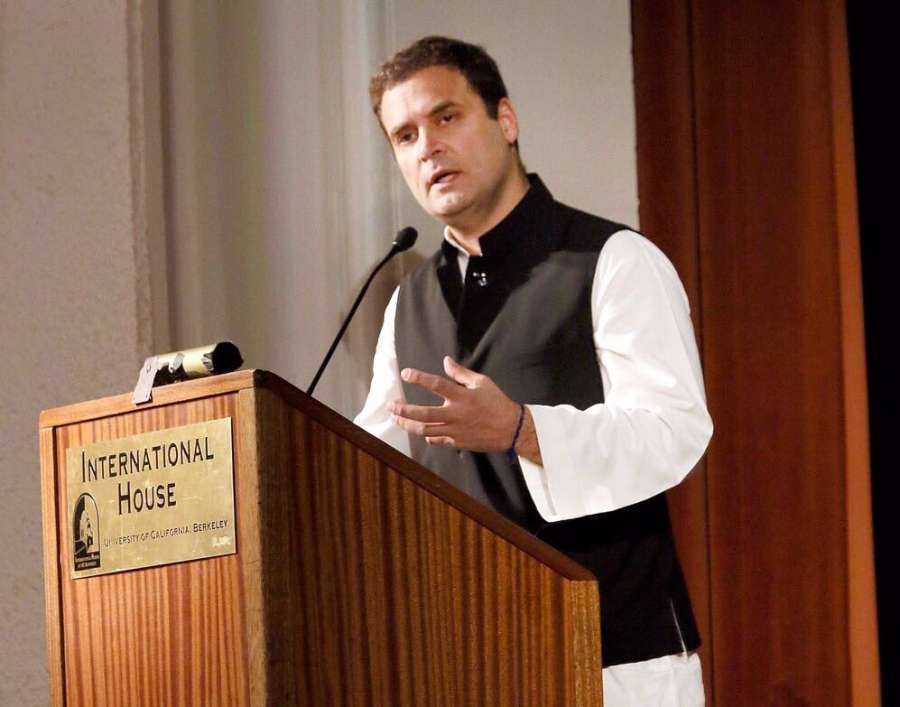 "Rivals call the Bharatiya Janata Party an anti-women party but it gave four women Chief Ministers and four women Governors as well," the External Affairs Minister said.
She said the BJP is far ahead in political empowerment of women. "The party is making every effort to resolve issues related to women's safety, empowerment and self-reliance," she said.
About women schemes run by the state government, she said, "There are 142 women-specific schemes in Gujarat. They are all for the welfare and empowerment of women. I would appeal to you to understand these schemes and take advantage of government efforts." The state had allocated Rs 3,600 crore for women welfare schemes, she added.
The BJP claimed that other than social media platforms, over 1,00,000 women from 32 different locations, including far-off places as Navsari in South Gujarat, Banaskantha in North Gujarat, Rajkot and Surendranagar in Saurashtra, connected at the town hall through video conferencing.
About her role as External Affairs Minister, Sushma Swaraj said she had helped rescue 88,302 Indians stranded in troubled regions outside of India and the personal relations Prime Minister Narendra Modi had been able to forge with several world leaders during his foreign visits had helped make it easy to rescue Indians from some of the worst troubled regions, as Yemen.
"As many as 48 nations sought our help to rescue their citizens. Apart from 3,500 Indians, we also helped rescue over 1,900 other nationals. This was possible as Modiji had developed friendly relations with the Saudi Crown Prince who agreed to a ceasefire in war-torn Yemen for two hours every day," she said.