A battalion of medical professionals from across the world united under the leadership of three Indians in 2002. They banded together with the aim of bringing sea changes in the medical sector of the GCC. That is the story of the Badr Al Samaa group. Mr VT Vinodan, Mr Abdul Latheef Uppala and Mr Mohammed PA – share the high points of their journey in bringing together various allied medical fields to create the most popular healthcare chain in Oman. They are now establishing their presence in the UAE, Qatar, Bahrain and Kuwait. Asian Lite's Feroze Shah profiles the Three Man Army of Gulf's Healthcare Sector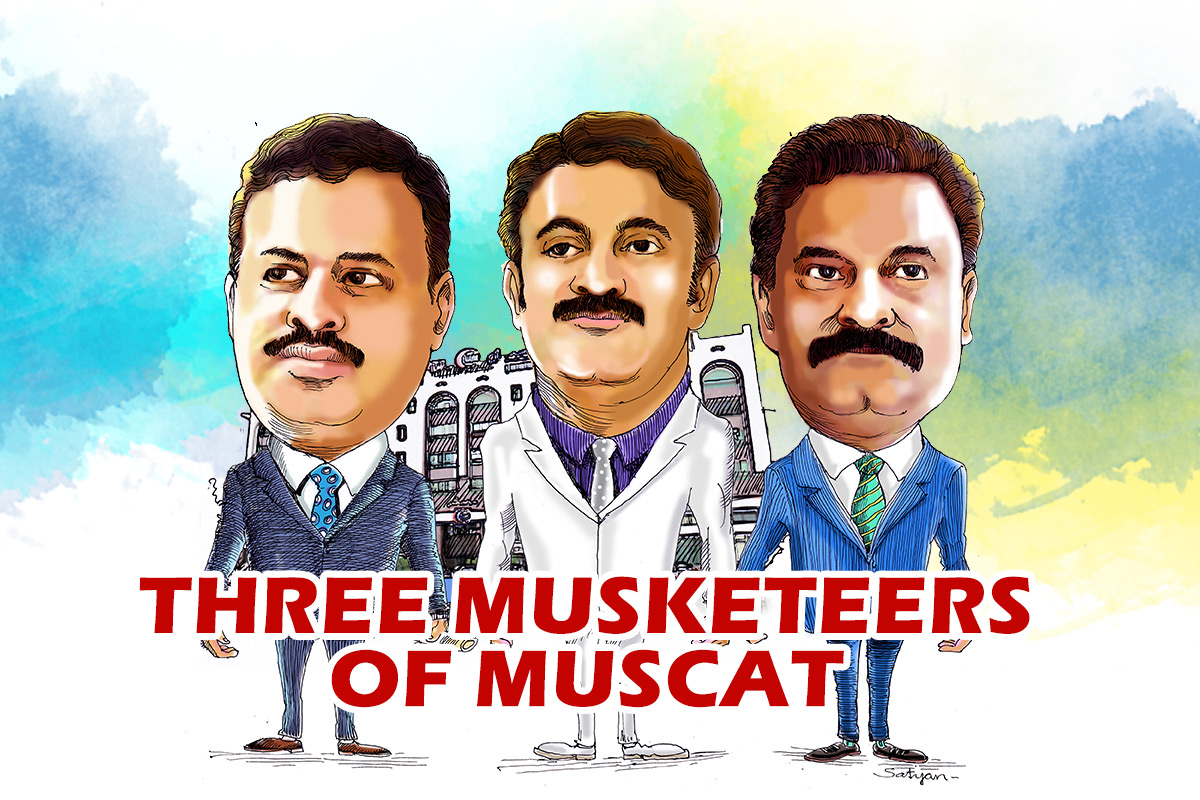 It was a time and what a time it was. The century had just turned and the Gulf boom was at its peak and hundreds of expat workers were arriving in the region and seeking their fortunes. The influx of new workers and families pushed the official healthcare system to the brink. At that time, three business people from Kerala, made a pact to enter the healthcare sector. They didn't have any initial experience in the field, but decided to plunge into deep waters and make a difference. And what a difference it has been.
"We aimed to provide better healthcare services at affordable prices," PA Mohammed, one of the three managing directors of the Badr Al Samaa group told Asian Lite. The other two MDs are Mr Abdul Latheef Uppala and VT Vinodan. "We were on a mission to improve the health of the communities by discovering and delivering compassionate and quality healthcare services through a team of dedicated and highly qualified professionals." Over the last  16 years, the team has succeeded in their mission with tangible recognition of a challenge well taken  from different corners including being acknowledged as the best Medicare Brand in Oman.
The Badr Al Samma system is manned by a team of renowned specialists and medical personnel from over 25 disciplines, a total of 400 specialists supported by another group of 2000 nursing, paramedical and other skilled supporting staff.
The work ethos distils into a simple code of conduct.
"It is fitting and proper to bear in mind the noble principle of our organisation – more than healthcare … humane care as set forth in the preamble to its functioning," added Mr Mohammed. "The purpose of our organisation is, in essence, the delivery of the highest attainable standard of services affordable to every human being without distinction of race, religion and political belief, economic or social position."
"Badr Al Samaa has achieved a significant milestone by completing more than one and half decades of service in the healthcare sector in the Sultanate," added Mr Latheef. "We wish to express our sincere gratitude to the citizens and various expatriate communities of the region for their trust and confidence in us".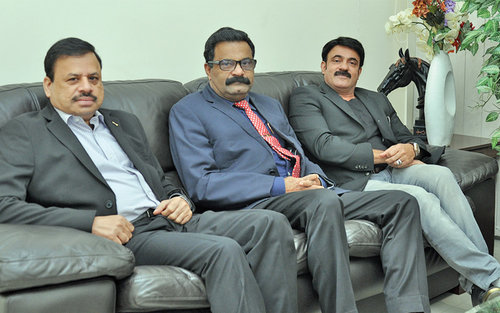 "We are grateful to the almighty and His Majesty Sultan Qaboos bin Said, the great visionary leader for his modern reforms and ideas that enabled the private healthcare institutions to establish foot prints in the Sultanate."
The advanced technological know-how and most modern equipment combined with expertise ensures the best in diagnostic, curative as well as preventive aspects of healthcare.
The support and trust received from the public encouraged Badr Al Samaa to spread our presence across the sultanate and other parts of GCC. Badr Al Samaa's presence is felt all over GCC countries through its Al Hilal Hospital in the Kingdom of Bahrain and Badr Al Samaa Medical Centre in Dubai, Qatar and Kuwait.
The medical facilities function in Oman out of Ruwi, Al khuwair, Sohar, Al khoud, Salalah, Barka, Sur, Nizwa and Falaj Al Qabail. "Badr Al Samaa has emerged as a renowned healthcare destination by providing compassionate care and services to millions of people in the region," said Mr Vinodan.
The group's medical establishments are well equipped and have super specialities ranging from Cardiology Neurology, Neurosurgery to Urology, Nephrology and  Gynecology, covering all the major categories in medicine today. It also has a  Maternity centre and a state-of-the -art-operation theatre complex, Catheterization Laboratory, Imaging equipment, Endoscopic facility with cutting edge technology.
"All our centers are open 24 hours for emergency service with mobile intensive care ambulance facility and supported with the round the clock laboratory with highest level of quality control conforming to global standards lead by a pathologist, well stocked pharmacy manned by experienced pharmacists offering, medicines and specially trained to take care of patient needs," Mr Mohammed added. "Badr Al Samaa's presence is a great relief to the corporate sector, too. We offer medical service to them in the most economical manner without compromising on our professional integrity.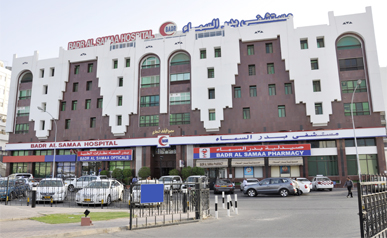 Our commitment towards superior quality in patient care and trust from the public is evident by the various recognitions that we have received including the best brand in the popular choice for 2012 survey conducted by Business Today and as Oman's most Trusted Brand by Apex Press and Publishing and Badr Al Samaa has also been rated as the top brand in an independent survey conducted by SIMPA for Top Brands in Oman which is an Oman Observer Publication.
 Today Badr Al Samaa Hospital, Ruwi and Al Khoud in Oman and two Hospitals in Bahrain have been accredited by Joint Commission International (JCI) USA, which is one of the highest quality award certification bodies in the healthcare sector.