Emergency and pressing engagements in view of ongoing Brexit did not deter Diwali celebrations at 10 Downing Street, which were hosted with ardour and delight, minus the Prime Minister herself who was away on a mission hoping for greater good of the wider community….A report by Ragasudha Vinjamuri for Asian Lite News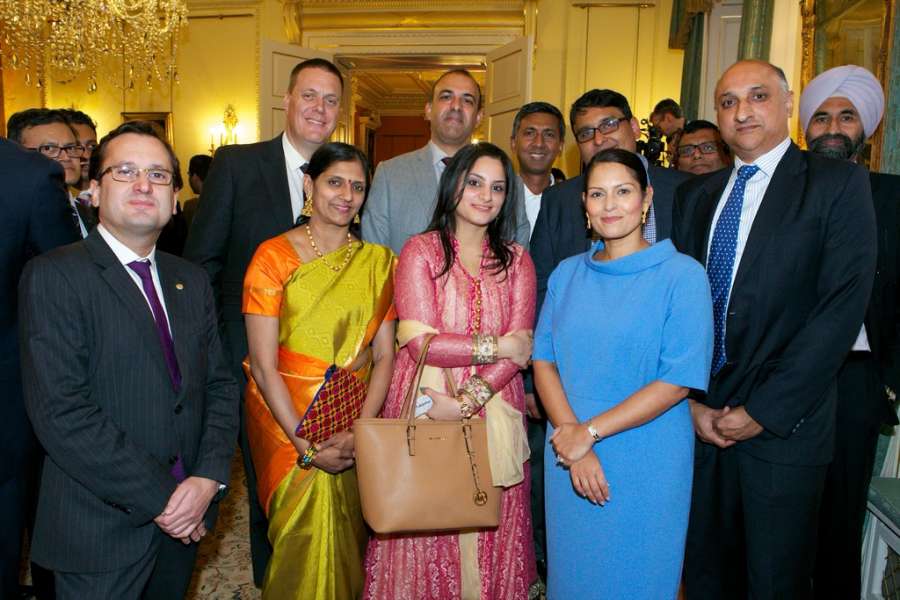 The celebrations included children of Avanti School performing an act from Ramayana and formal prayers by Swamiji, followed by the speech of the Secretary of State for International Development Priti Patel and Annakut display.
Welcoming everyone and referring to the children's performance, Priti said "We reflect on our past, look forward to the future and share the festivities that remind us of the story of Rama and Sita. We also commemorate the victory of good over evil, light over dark, and right over wrong".
Reiterating on how the British Indian community is thriving in the UK and making positive contributions to the society, she said "It is a tremendous privilege to be here with so many esteemed members of the Indian community. There are one-and-a-half million Indians in the UK contributing to communities, owning businesses, creating jobs and being represented at the top of the industry, finance, law, medicine, science and education sectors. British Indians are increasingly making an impact in politics here in the Parliament and in local councils across the country. I am particularly proud and humbled to be the first British Indian member of the Cabinet. Our values of hard work, family, respect, and community drive us forward, which is why British Indians have a great record in being a part of the local communities we live in and are part of the fabric of this country".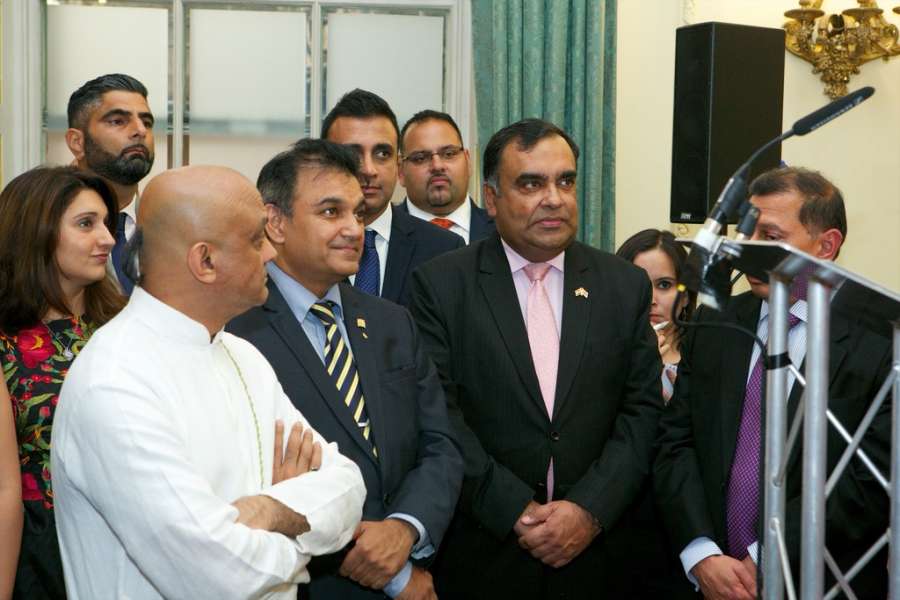 Underpinning the community ethos and volunteering, she lauded the winners of the recent Point of Light Award Dilip Patel and Krishna Purna Devi Dasi from Hertfordshire, who have spent 35 years volunteering and organising the largest "Janmashtami" festival outside of India which draws two million visitors to Bhaktivedanta Manor in Hertfordshire. Their work has been significant in expanding its reach and prominence as a cultural centre, inspiring 1,500 volunteers to get involved".
Speaking on the flourishing relationship between Britain and India, she highlighted new deals involving investments in infrastructure, joint ventures in science and research, and developing trade relations where British companies are expanding into India and Indian companies are investing in Britain. She has also highlighted increasing private capital flows and generation of job opportunities.
Lauding the work that the Prime Minister is doing, Priti concluded that she hoped for a strong and successful future, and closer ties with India. She then interacted with the invitees for some time. Invitees included not only leading lights and prominent members of the community, but also rising stars.