Advertisements


Besides Preet Gill MP, prominent Sikh forums in the UK including Sikh Federation; Federation of Sikh Organisations (FSO)– an umbrella body of 10 prominent Sikh organisations in the UK; Sikh Network and Sikh Council are staying away from the event….reports Asian Lite News
More and more prominent people from the British Sikh community are distancing themselves from the controversial 2020 referendum rally taking place in London on August 12.
The latest to issue a statement against the referendum is Edgbaston MP Preet Gill. In a letter to her constituents, she warned that non-binding referendums have "little impact and an exercise to waste resources."
Prominent Sikh forums in the UK including Sikh Federation; Federation of Sikh Organisations (FSO)– an umbrella body of 10 prominent Sikh organisations in the UK; Sikh Network and Sikh Council are also staying away from the event.
"History shows us that non-binding referendums have very little impact on governments of the United Nations, and run the risk of lacking credibility, wasting significant resources and building false expectations," Gill wrote in the letter, adding that when the idea was mooted in 2014, the aim was to hold a "binding referendum".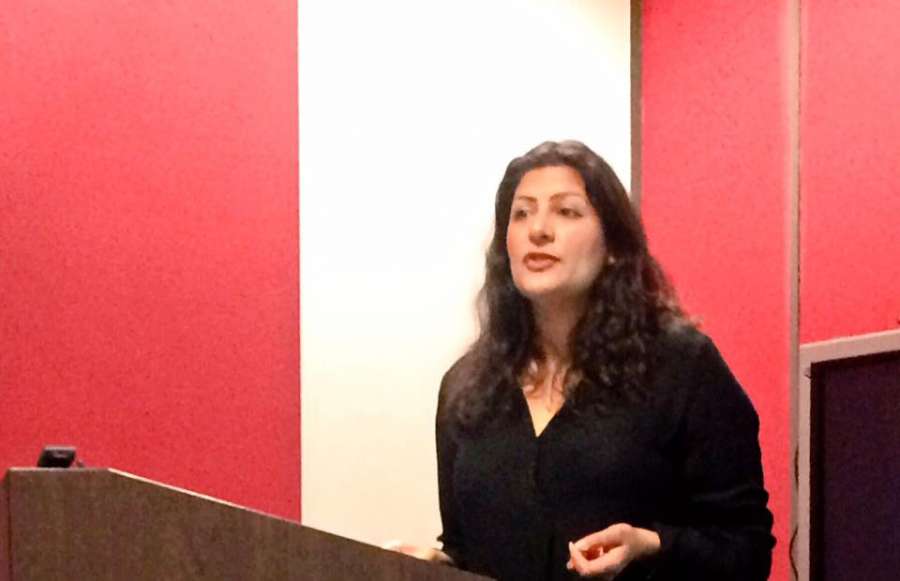 She warned her constituents that there was possibility that they would face legal action in India. "I fully support the right of any group protesting peacefully, provided they have the relevant permissions and this event is no different. I would, that due regard to the possible implications of those taking part in any potential referendum be given, as we have already seen some young people imprisoned in India for promoting the idea," she said.
The "Sikhs For Justice" (SFJ), which is organising the August 12th event in Trafalgar Square, challenged Gill's comments.
Questioning the motive of MP Gill's letter just days before the Aug 12th event, Dupinderjit Singh SFJ-UK Coordinator said that "we respect every MP's views on non-binding referendum and its impacts, however, in the case of MP Gill, she is using scare tactics to coax her voters into abstaining from participation in Aug 12 event which openly serves Indian government's objectives".
"On one hand she does not agree with the concept of non-binding referendum and on the other hand she is directing us to engage with Dal Khalsa in Punjab which is also vehemently opposing non-binding referendum".
"The question that needs to be answered by Preet Gill is whose interests she really represents: her constituents – the UK Sikhs? Indian government? or failed and rejected leadership of Dal Khalsa Punjab?" added Dupinderjit Singh.
Meanwhile, more people from the British Sikh community are challenging the rational behind holding an event when the country is in the vortex of issues like Brexit and racism.
"When I heard about this 2020 referendum, I thought it was about the referendum on the 2020 Vision campaign mooted by the late and great APJ Abdul Kalam. However I have come to find out it is about 'Sikhs' and Panjab," said Vijay Singh of Manchester. "On further research I have come to find out that the person spearheading this campaign is a certain Gurpatwant Singh Pannu, an Indian born US citizen, who by all accounts appears to be trying to start a law practice and create a political following for himself.
"It should be noted that at a meeting in Amritsar where he tried to moot this idea, there were very few takers. Similarly in many of the gurudwaras in North America, he has had very little support. More recently he was on CNN he kept giving the same answer to all the questions asked."
"This man's plan has all the hallmarks of General Wavell's plan to Balkanise India when he was Commander-in-chief in pre-independence India. That plan largely failed with the creation of Pakistan and now Bangladesh as the only Balkanised parts. Further plans to balkanise India through Punjab have failed and continue to fail. This is another of those attempts. Mr Pannu should look at what happened in the Middle East and the Balkans when these sorts of ideas surfaced and became reality. Also he should remember Baba Nanak's statement when Punjabis were complaining about the Pathans, be careful what you wish for……"