Advertisements


When his party trailed behind the Tories across the country, the newly elected Mayor of Manchester Mr Andy Burnham rekindles the spirit of New Labour by pocketing 63 per cent of first preference votes….reports Asian Lite News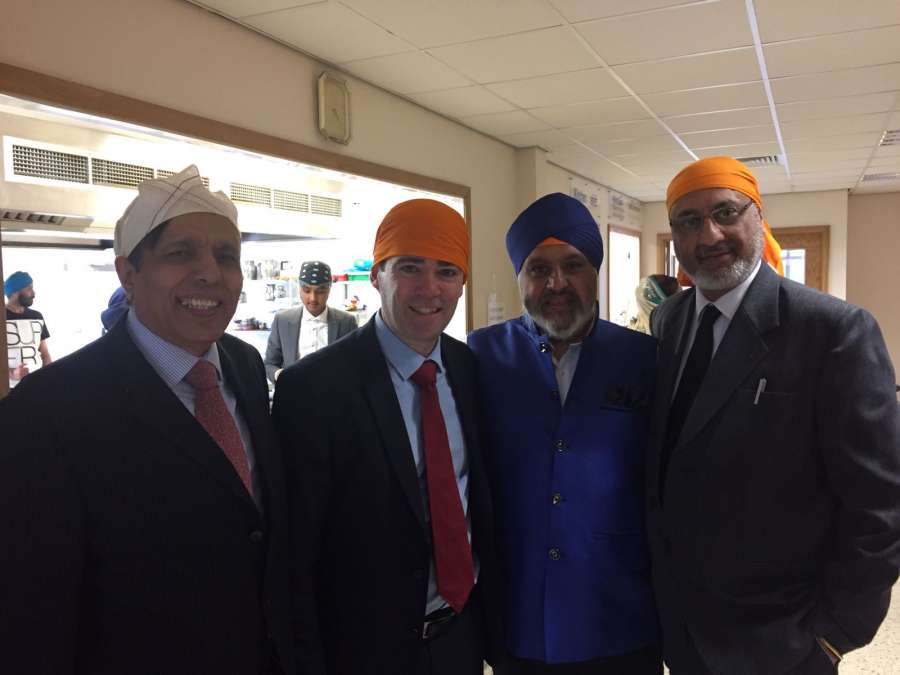 The Labour mayor even bagged more votes in the Conservative controlled Trafford. Andy's victory rekindles the spirit of New Labour.
Several prominent British-Indians in including Dr Kailash Chand and Dr Bamrah were in the campaign to support Andy, a former health secretary during the Labour rule.
He defeated the Conservative Sean Anstee, who won 128,752 votes. Jane Brophy, the Liberal Democrat candidate followed on 34,334, with the Green party's Will Patterson on 13,424. Ukip's Shneur Odze was sixth on 10,583, behind the English Democrats' candidate.
Greater Manchester has changed the world. Let's go out there and do it all again. We will create a new politics here
Supporters cheered at Manchester Central as the results were read out borough by borough.
After the results were declared, the newly elected Mayor said: "You have given me a big job to do and a big job with which to do it. I will give it my all and I won't let you down. All I can saw is wow, 63 per cent of the vote – pretty good."
"Greater Manchester stands on the verge of a great new era – this is our moment," he added.
Citing the Co-operative movement and the Suffragettes as examples of the region's involvement in 'radical forward thinking' Mr Burnham said: "We have always stood up for those with nothing; taken power from those with too much and given it to those with none. Greater Manchester has changed the world. Let's go out there and do it all again. We will create a new politics here. Our focus will be on making a difference. Young people will be our priority for investment. Older people won't be labelled bed blockers but treated with respect. And here in this great city we will never accept that for some to succeed others have to sleep rough on our cold streets. It saddens everyone that the streets of Greater Manchester are creating a canvas for this unequal country."
"On Monday I will launch a new mayor's homelessness fund to end rough sleeping by 2020 and put shelter over every head in Greater Manchester," the new mayor said.
He promised to do this by 'appealing to the natural generosity of the people of Greater Manchester'.
"We will raise our own funds," the mayor said.
"This is the dawn of a new era, not just for this city region, but for politics in our country," he added. "It has been too London-centric for too long. The old political and party structures haven't delivered for all people and for all places. They have created this crisis in politics which we are living through now. You know what, we can hold as many general elections as we like and that will never solve the problem."
"Here in this city we will never accept it as an inevitable consequence of modern life that for some people to succeed, others have to sleep rough on our cold streets. Rising homelessness is the issue that has defined this campaign," he said. "The fact it is barely getting a mention in the general election campaign tells you something about our dysfunctional political and media culture. But walk out of this building tonight and you will see the reality behind the election slogans."
Burnham, a former health secretary, will be the only elected mayor in the UK to have oversight of the health and social care budget, newly integrated and worth £6bn. His responsibilities also include fire service, transport, planning and housing besides policing.
Burnham won votes by promising to eradicate rough sleeping on Greater Manchester's streets by 2020, pledging 15% of his £110,000 salary to a new charity, the Mayor's Homelessness Fund, which he will launch on Monday.