The Asian Achievers Awards recognises the outstanding work of individuals from across all businesses and professions. The Asian Achievers Awards is hosted by Asian Business Publications Ltd (ABPL), the publishers of Asian Voice (English) and Gujarat Samachar (Gujarati), the premier newsweeklies for British Asians…. reports Asian Lite News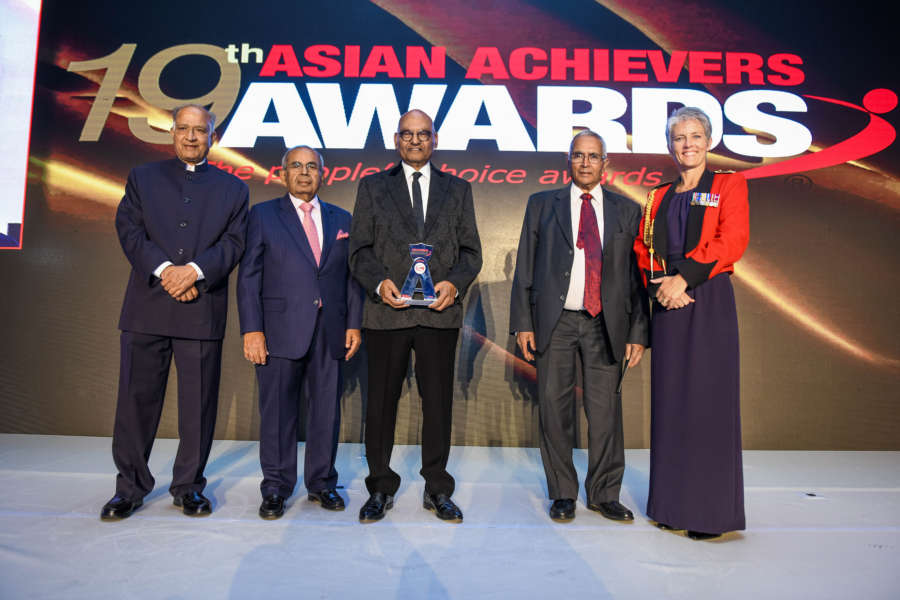 The 19thannual Asian Achievers Awards were revealed at a mega ceremony at London's Grosvenor House Hotel, on Park Lane. This year's winners include BBC News Economics Editor, Faisal Islam for Achievement in Media, Arts & Culture; Woman of the Year, Neeta Patel, CEO of New Entrepreneurs Foundation; and Harjit Singh Bhania, head coach of the men's GB wheelchair basketball team for Sports Personality of the Year. The prestigious Lifetime Achievement Award went to philanthropist business tycoon, Anil Agarwal, Chairman of Vedanta Resources, while London Deputy Mayor, Rajesh Agrawal received the Editor's Award for Public Services.
The Asian Achievers Awards recognises the outstanding work of individuals from across all businesses and professions. The Asian Achievers Awards is hosted by Asian Business Publications Ltd (ABPL), the publishers of Asian Voice (English) and Gujarat Samachar (Gujarati), the premier newsweeklies for British Asians.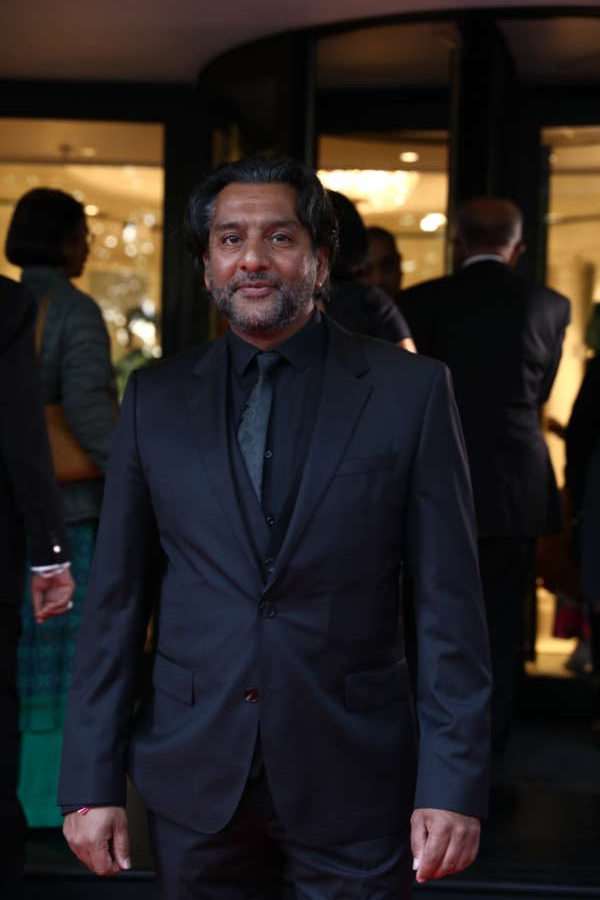 Hosts, actor Nitin Ganatra and Nisha Parmar, semi-finalist of BBC's Masterchef UK, were joined by business tycoons, entrepreneurs and dignitaries, including Jeffery Archer, whose skilful auctioneering helped to raise a staggering £150,000 for this year's chosen charity Yuva Unstoppable, a youth movement in India that works towards educating underprivileged children.
"This year our theme is inclusivity," said Mr. CB Patel, Publisher/Editor, ABPL Group. "As you know inclusivity is not just about diversity, but about being inclusive of everyone. That's why we have so many shortlisted candidates this year from the LGBTQ community. Today historically, it also completes one year of decriminalisation of homosexuality in India – a step in the right direction under the leadership of our Indian Prime Minister Narendra Modi.
"Societal exclusion, identity seclusion and isolation from the society are still the stark realities faced by many individuals, and for Asians it's even harder. So, our job as always, is to set an example, not only through our publications of Asian Voice and Gujarat Samachar, but especially through today's Asian Achievers Awards – campaigning for individual liberation and rewarding people for striving so hard against any odds.
"And in our effort to do so, I must thank the inputs from all our readers and supporters for nominating such outstanding candidates and our independent panel of judges who did their job so brilliantly. I would like to congratulate all the winners of our 19thannual Asian Achievers Awards. Their remarkable contributions to society and community have had a profound impact and I take great pride in highlighting their accomplishments."
The Asian Achievers Awards sponsors include EY, Starling Bank and Edwardian Hotels, with Colors TV on board as Media Partner.
The winners are:
Anil Agarwal –Lifetime Achievement Award
Metals and mining magnate Anil Agarwal turned a tiny scrap metal business into London-listed Vedanta Resources with copper, zinc and aluminium assets. His Vedanta Resources was the first Indian company to list on London Stock Exchange. Vedanta Resources is today one of the top ten mining giants in the world.
 Rajesh Agrawal, London Deputy Mayor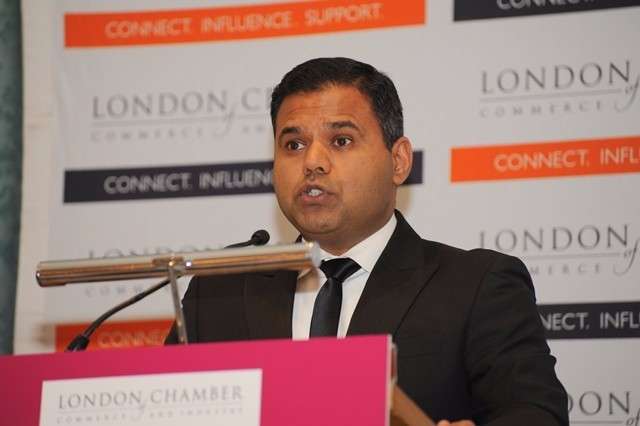 Rajesh Agrawal is the Deputy Mayor of London for Business. Born in India, Rajesh moved to London in 2001. As an entrepreneur, he founded RationalFX in 2005, and Xendpay in 2014, both companies utilising technology to reduce the cost of international money transfer for businesses and individuals. As Deputy Mayor Rajesh aims to be a strong voice for London's business community, protecting jobs and growth, and ensuring that the capital remains the most open and attractive place to do business in the world.
Onkardeep Singh – Achievement in Community Services
At the age of 14, in 2001, Onkardeep Bhatia was the co-founder of the Derby Sikh Youth Association. The organisation's aim was to help empower those under 25 and encourage them to have a stronger local voice. He soon went on to become the founding member and director of the City Sikhs Network, UK's largest network of Sikh professionals. His passion for building a stronger Britain through grassroots community cohesion led to the organisation in 2010.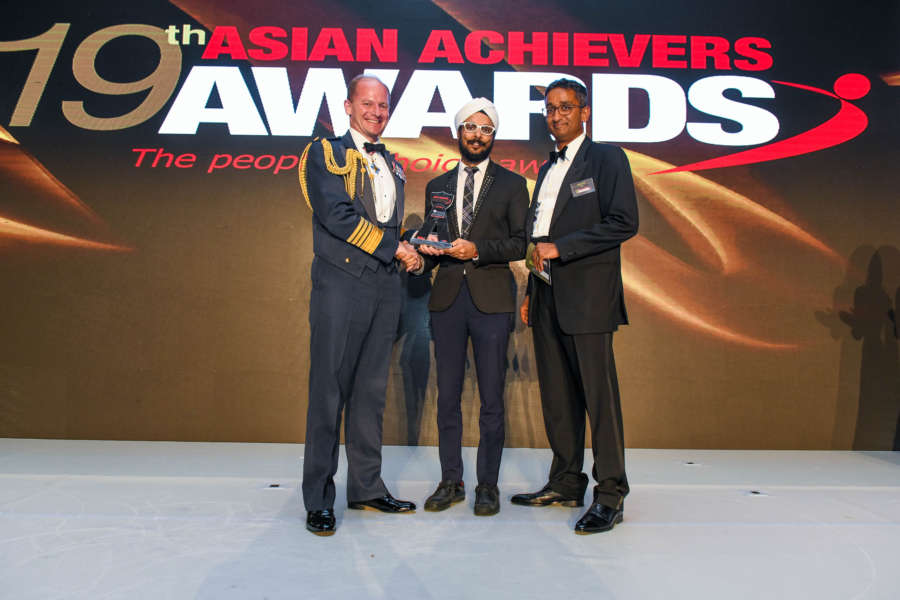 Onkardeep's ground-breaking interfaith work has been purely voluntary and he has resourcefully used his skills as a design and technology professional to benefit a variety of communities and voluntary organisations by developing websites and branding for them. He is also part of the consultative committee for leading interfaith charity Three Faiths Forum; Director of Equal International, a charity improving pre-school education in India; and a supporter of HWPL, an international world peace charity. With over 7000 members from all communities, City Sikhs is a progressive Sikh charity that strives to build a cohesive and inclusive society in which individuality is respected and diversity is celebrated. They provide a space for people to connect, learn, contribute and share and help them develop their professional careers through networking and mentoring. When not active in charity work, Onkardeep has his own design and technology company and provides design services for a variety of clients.
Involved in voluntary work for over 15 years, he has done varied work but all with a similar them; creating a society that works better together. Bhatia has put much of his effort in the past few years in working with other faiths to co-create events and also to share viewpoints on a variety of topics. He has also been actively involved with supporting world peace initiatives and believes a lot of work is still needed in the area especially with so much division and conflict.
In 2018, Onkardeep was awarded an MBE (Most Excellent Order of the British Empire) for ground-breaking interfaith work.
Faisal Islam – Achievement in Media, Arts & Culture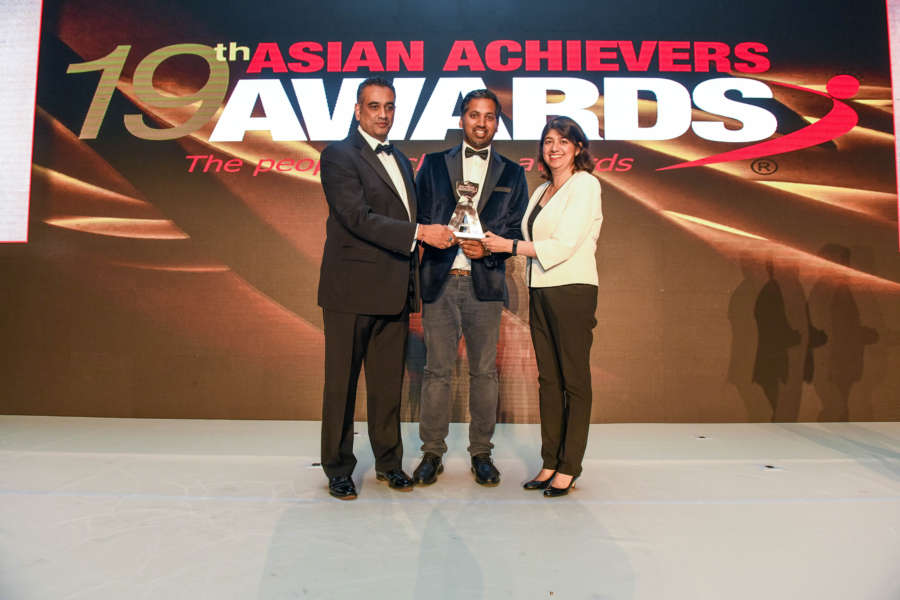 British political and economics journalist Faisal Islam was educated at Manchester Grammar School, a boys' independent school in Manchester, followed by Trinity College at the University of Cambridge. In 2000, he gained a post-graduate Diploma in Newspaper Journalism from City University in London. Formerly an economics correspondent for The Observer, he became business correspondent for Channel 4 News in 2004.
He later became its Economics Editor until 2014, when he was replaced by Paul Manson. Islam rose to fame with his reports on the ups and downs of the corporate world from government-subsidised arms dealers and failing PFI contracts to how bankers are trading weather.
Now one of the most recognised figures in British news, even he has suffered through the humiliation of being racially profiled. By 2016, the 38-year-old was singled out on four occasions by police operating random searches under anti-terrorism legislation. He is confronted by racism on a daily basis. With over 300,000 followers on Twitter, the reporter has been shocked several times by the nasty messages he receives on a daily basis; especially when he joined Sky. Islam however, is very mature about it and knows how to deal with the regular inflow of infectious hatred and anger.
A proud Mancunian, Islam identifies social class as a challenge for broadcasters, much like diversity. He is also an open advocate for diversity in media, and believes that people from a variety of backgrounds makes for a richer, national conversation. Belonging to a father who was an immigrant, Islam uses his position to relay what's going on in the British Muslim community.
He has also accumulated a lot of awards and honours over the years. In 2000, Islam was awarded the Wincott Award for Young Financial Journalist of the Year, and shortlisted for Young Journalist of the Year at the British Press Awards for 2001. In 2006, he was named Young Journalist of the Year at the Royal Society of Television awards. The next year, Islam was winner of the year's Broadcast News Journalism Award at the Workworld Media Awards. In 2009, Islam received the Wincott Foundation's award for Best Television Coverage of a Topical Issue, won particularly for his work on the growing financial problems of the Icelandic Banks. The same year, he was awarded the Business Journalist of the Year, as well BJOYA award for 'Best Broadcast Story'. In 2010, he was named 'Broadcast News Reporter of the Year' by the WorkWorld Foundation for 2009.
He won the Royal Television Society award in 2017, for the Interview of the Year for his interview with Prime Minister David Cameron.
Vipul Vadera – Businessperson of the Year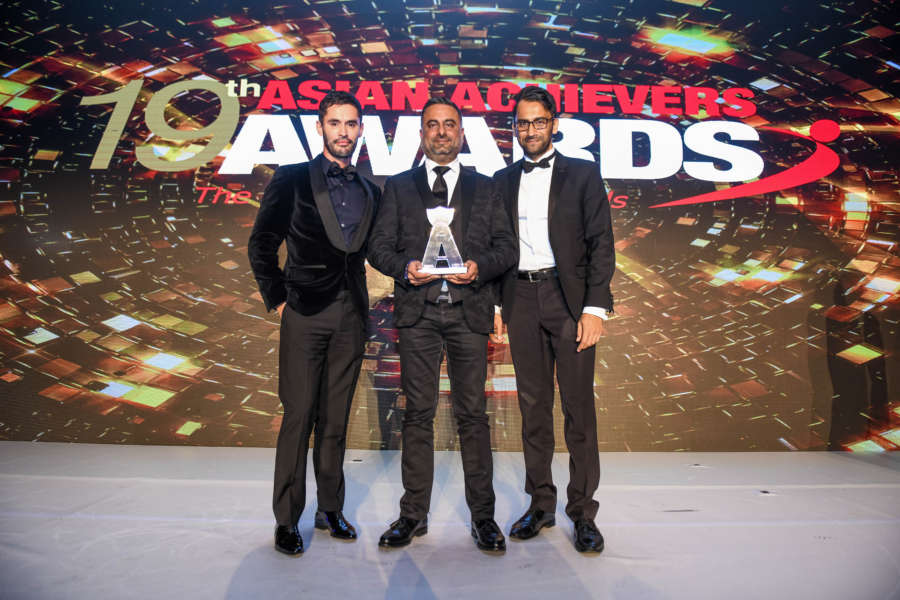 Successful they certainly are, but the Vaderas have been in the scent business for a long time, with Sanjay having established their ongoing wholesale perfume operation Per-Scent with a £20,000 loan (his father put up the family home as collateral) back in 1990. Today, Sanjay and and his brother Vipul run The Fragrance Shop.
For Sanjay, the entrepreneurial fire was stoked by traumatic early memories of being ejected from his Ugandan homeland in the early 1970s, when he was just a child. His childhood happiness ended when he and his family had to escape the regime of dictator Idi Amin from Uganda. Sanjay came to England with nothing in hand when he was 5 years old. He went to Manchester Polytechnic where he studied computer science and physics. While working part-time at a menswear shop, a fragrance wholesaler offered him a job of sales representative. He took it up and in 1990, he decided to set up his own business in Manchester and named it Per-Scent.
Vipul, who was born in 1972, did not share Sanjay's Ugandan experiences, but has proved no less fixed on success himself. He joined Per-Scent as managing director in 1998 and was soon leading its impressive revenue growth.  Today Vipul is CEO and Sanjay is chairman of the wholesale and retail group, which distributes skin care products, cosmetics and per- fumes to more than 5,000 retailers including Asda, Superdrug and even fragrance rival, the Perfume Shop, owned by Sir Li Ka-Shing's ASW Group. The brothers are also expert in-store merchandisers and now almost perfumiers in their own right.
The Vaderas made a strategic decision in 2005 to sell 65 per cent of Per-Scent to Icelan- dic businessman Karl Wernersson, the owner of the Lyf og Heilsa (Meds and Health) chain of pharmacies. The sale brought a £42 million payday for the brothers; meanwhile their retail ambitions were whetted. Per-Scent already had its own small retail chain called Perfume Point which sold fragrances online and through eight UK McArthur Glen outlet villages.  But the family had bigger ambitions and in 2007, made a successful £20m offer to the Pea- cock Group for its 92-store The Fragrance Shop chain, after which Perfume Point was folded into the brothers' overall business.
A decade on, annual turnover is north of £120m. They have got 223 locations but closing down the concessions in House of Fraser where we have 22 left, so just over 200 locations by the end of February.  The Fragrance Shop was founded in 1995 with a single store in Liverpool by Sanjay Vadera and Vipul Vadera.
Even as a university student studying computer science in 1990, the irrepressible Vadera, 41, had a keen eye for a business opportunity. After spotting vacant space at the front of the menswear shop where he was working part-time, he talked his boss into allowing him to set up a concession selling perfume. Vadera created Manchester-based Per-Scent, supplying fragrances to small retailers before winning the custom of Asda, Superdrug, Tesco and The Perfume Shop. In 2005, he sold 65% to an Icelandic investor, netting £42m. Per-Scent saw its profits fall from £4.3m to £2.8m on sales of £52.4m in 2007-08 and is worth £25m. With salaries (£6.5m in the past three years) and sale proceeds, Vadera is worth £48m.
At 43, Vadera initially became a supplier of wholesale fragrances to small retailers before winning contracts with mass-market firms. He sold 65% of his stake to an outside investor in 2005, earning about £42m. In 2006, he bought the Fragrance Shop, with outlets across the UK, for £20m. Turnover at the Vaderas' two main companies, Cartoon Holdings and Fragrance Acquisitions, rose to £204m for 2018.
Vipul Vadera, Sanjay's brother, is the CEO of The Fragrance shop. Sanjay is chairman of the wholesale and retail group, which distributes skin care products, cosmetics and perfumes to more than 5,000 retailers including Asda, Superdrug and even fragrance rival, the Perfume Shop, owned by Sir Li Ka-Shing's ASW Group.
The Fragrance Shop is an authorised distributor of some of the world's most desirable and globally recognised perfumes. Highly aspirational and luxury fragrance accessible to all is made at the Fragrance shop. With 222 successful stores across the UK, they have a strong online presence at www.thefragranceshop.co.uk. Since 2012, they have been in partnership with Rays of Sunshine, donating 5p from every transaction to the charity that grants magical wishes to terminally ill children every day. To date, they have raised over £1,000,000.
Turnover at the Vaderas' two main companies, Cartoon Holdings and Fragrance Acquisi- tions, rose to £204m for 2018 with a joint Ebitda of £21.9m, down somewhat from last year. We value the brothers at £300m.
Kush Kanodia – Entrepreneur of the Year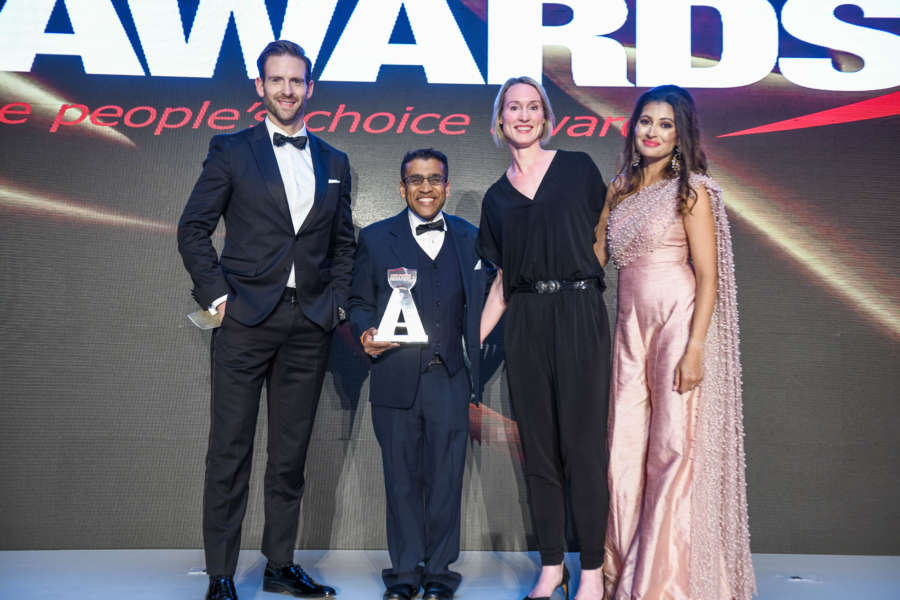 Kush Kanodia is a disabled BAME champion and the Torch Bearer for the 2012 Paralympic Games, who was named as one of the top 10 most influential BAME tech leaders in the UK in 2019. Selected for his dedication towards disability rights and his inane ability to inspire those around him, he is a social entrepreneur and role model who has delivered speeches in the Parliament.
Kanodia who now uses assistive technology to walk – after having both his hips replaced in 2002- has developed a portfolio career helping several organisations from charities and social enterprises to non-profit organisations. He strongly believes that  innovations in assistive technology can have transformational and sustainable impact that can empower the lives of disabled people globally.
In pursuit of empowering disabled people, Kush co-founded Choice International, an NGO focused on equality, diversity and innovation internationally, developing a LEAD program which helps to create disabled BAME role models in India and harnesses some of the best practices from around the world, and HeartsMap, a multination social enterprise and tech start-up, that empowers and connects local communities and SMEs. He is also an advisor to Kaleidoscope Investments, an investment fund that invests in disabled entrepreneurs, by providing capital, coaching and mentoring on their entrepreneurial journey.
Working with the world's first Global Disability Innovation Hub (GDI Hub), founded in 2017, as an advisor he collaborated with the best academics, disability experts and designers to improve the lives of the world's one billion disabled people through technology, co-design and innovation. His prolific and inspirational career has seen him take up pivotal roles as the trustee of AbilityNet, director of the Charity Level Playing Field in the Houses of Parliament as well as working as an ambassador for Disability Rights UK and their leadership network, Radiate.
Aside from his work with AbilityNet – a charity that aims to change the lives of disabled and older people by helping them to use digital technology at work, at home and in education by providing them with free IT support service – and with Disability Rights UK(DRUK)- the country's largest pan disability charity and partner / advisor with the UK government- where he helped connect DRUK with a new host partner, the global innovation foundation Nesta, for the 4th annual Jack Ashley Memorial Lecture in 2017,where the late and great Professor Stephen Hawking delivered one of his last key note messages, Kanodia was elected as a Governor for the Chelsea Westminster Hospital NHS Foundation Trust in 2015 , managing two hospitals consisting of 6000 staff members and serving a population of one million people in North West London.
Krishna Omkar- PROFESSIONAL OF THE YEAR
Krishna Omkar is a corporate lawyer in the London office of King & Spalding and LGBTQ activist who was born and raised in India. Since 2016, Krishna worked on the successful initiative to decriminalise same-sex relation in India, collaborating with leading counsel and the petitioners in the case. He co-authored a brief to counsel that was submitted to the Indian Supreme Court and relied upon in its recent historic judgment.
Krishna has a wide practice across general corporate, M&A, capital markets, joint venture, private equity, governance and compliance matters in a cross-border context, as well as the corporate aspects of restructuring and insolvency. He regularly advises on corporate governance issues, and counsels in shareholder activism and defence situations. Krishna has particular interest in emerging markets, especially in India.
He previously practised as an associate in the Dispute Resolution stream during 2012-2014, advising on complex, trans-national disputes and global regulatory investigations in the financial sector. He is a Solicitor-Advocate with Higher Rights of Audience in Civil Proceedings in the courts of England & Wales, and works closely alongside disputes and special matters teams on contentious and semi-contentious issues. Between 2010 and 2018, Krishna worked at the London office of Slaughter and May, during which time he was also seconded to Moody's Corporation.
His notable matters include:
Acting for Brookfield in relation to its acquisition from AT&T of 32 internet data centres on 5 continents in a deal worth USD 1.1. billion
LCCG in the acquisition of the world's oldest mutual insurer, The Equitable Life Assurance Society, with assets of over GBP 6.3 billion
Mark Newton-Jones in his reinstatement as CEO of Mothercare plc
Orbach & Chambers on the sale of Chambers & Partners
Star India and Star Middle East in relation to the global audio-visual rights for International Cricket Council events (the biggest global broadcast deal in the history of cricket).
After completing his B.A. in English from the University of Delhi in 2005, he chose to study Mphil in Sociology at the University of Oxford. He pursued Law in the year 2008 from BPP Law School, London. Later, he went on to become visiting researcher in Sociology at Sciences Po Paris in the year 2010-11.
Krishna has led on pro-bono work for several respected LGBTQ organisations and organised fundraising initiatives for LGBTQ charities. He actively mentors junior LGBTQ lawyers and students, providing them with an informal and confidential support forum. He has played an instrumental part in LGBTQ network group, PRISM, since its inception. Separately his outside activities include being involved in the initiative to decriminalise same sex relations in India, developing a Bollywood video in support of LGBTQ rights, as well as working on an initiative to tackle homophobia in sport.
Harjit Singh Bhania – Sports Personality of the Year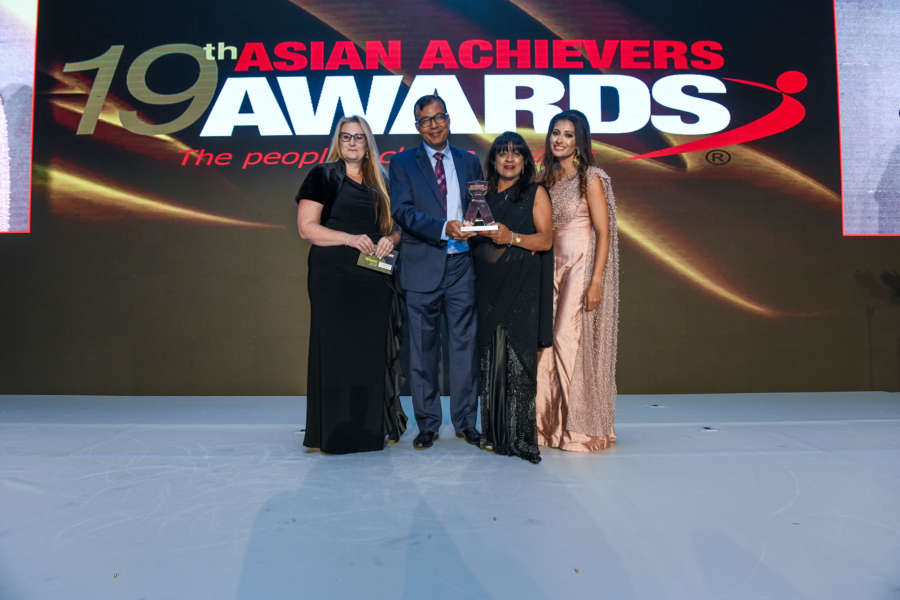 Haj (Harjit) Bhania, head coach of the GB men's wheelchair basketball team has been awarded an OBE this June.
Haj Bhania has been appointed head coach after working with British Wheelchair Basketball for over 16 years, previously held positions as the Great Britain Junior's Head Coach, Great Britain Men's and Women's Assistant Coach and most recently Performance Programme Manager.
He is a very experienced coach and has been involved in the coaching setup for many years now not only coaching at International level but at club level with Aces Wheelchair Basketball Club since 1996. Haj Bhania's current role includes leading and preparing the Standard Life GB Men's team for international competitions, the development of elite players in Great Britain and overseeing the Academy to be based at Worcester University.
He has previously held positions as the GB junior's head coach, GB men's and women's assistant coach and most recently performance programme manager. As well as leading men's team, Bhania heads the development of elite players in Britain and oversee the Academy that will be based at Worcester University. A well-respected figure across Paralympic and Grassroots sport, Haj has dedicated over 20 years' service to wheelchair basketball as both a volunteer coach and as a coach within the GB Performance Programme.
As a GB Coach Haj has consistently brought medal glory home to Great Britain – including Paralympic, European and World Championship podium positions. His unique approach to coaching has drawn world-wide attention to the new generation of player being nurtured under his direction.
Haj began his wheelchair basketball coaching journey within Aces Wheelchair Basketball Club where he credits excellent mentors as being the main reason for his career success. His international coaching career began on a voluntary basis in 1997 when he was appointed Assistant Coach to the GB Junior men at the inaugural Wheelchair Basketball World Championships in 1997 in Canada.  He continued in this voluntary role for the next 10 years, experiencing success with the squad and supporting player progression into the senior team.
Influential in the development of each of the GB squads Haj was appointed full-time Head Coach of the GB Juniors in 2008, whilst simultaneously taking up the post of GB Senior Women's Assistant Coach the same year. The following year his progression into coaching of the senior squads began with his appointment to GB Men's Assistant Coach.
Haj's coaching style enables greater sharing and collaboration with the athletes, allowing them to contribute and take ownership of their own and the team's development.
Haj is a qualified wheelchair basketball coach, tutor and also a basketball coach.
Hafsa Qureshi- Uniformed, Civil and Public Services
Twenty five year old Hafsa Qureshi is the 2019 Bi Role Model of the Year by Stonewall, for sharing her experiences as a BAME, LGBT Muslim Woman. Qureshi, who works Hafsa works in recruitment support for Her Majesty's Courts and Tribunals Service in Birmingham, part of the Ministry of Justice (MoJ) identifies as cisgender, queer/bisexual. Hafsa is very active in the Midlands subgroup of the department's LGBT network, Spirit. This includes helping to organise an event for Bi Visibility Day in the region and speaking on the panel, and arranging the MoJ presence at Birmingham Pride. Hafsa is also an ally of a gender, the cross Civil Service trans network. As a hijab-wearing Muslim, she has spoken out about issues relating the south Asian queer community.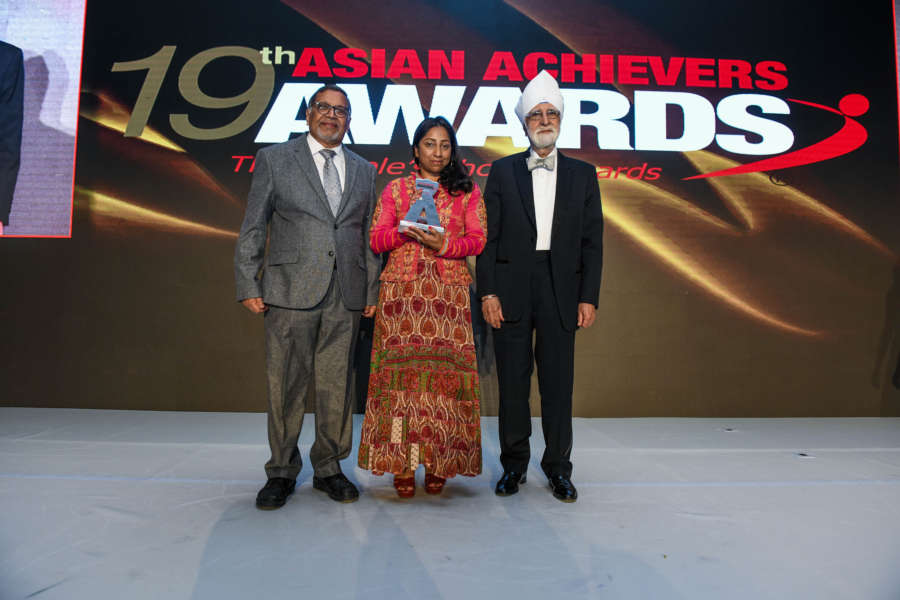 While Hafsa identified more as a lesbian during her early teens, she became more confident in her sexuality as she grew older. While she also identifies as queer and pansexual, she has been purposeful in identifying as bisexual in a bid to break down the negative attitudes and beliefs held against the term. Qureshi is some of the very few who did not have to face rejection from her family after coming out. She is always keen on balancing her orientation and her culture. She uses her platform within the MoJ to advocate for the work they do and makes sure her individuality does hold them back. With the Spirit Network, she has been able to reach out to more people and do more for diversity and inclusion in general. Having known the position of being the only POC at a work place, she understands the struggle of trying to connect with others and people making assumptions about yourself.
Her experiences within the society has been mixed over the years and while Hafsa accepts she initially had the sense she couldn't talk about her religion. She identifies the issue that explaining queer and religion can be difficult at the same time, which is why, one of the points on her agenda in spreading awareness is to be able to have a conversation openly.
Last year in September, Hafsa featured in a department-wide campaign promoting its values and how she exemplifies the value of 'humanity'. Following this she shared the stage alongside senior leaders to speak about diversity and inclusion and her experiences as a BAME, LGBT Muslim woman as well as someone who has a disability.
Neeta Patel –Women of the Year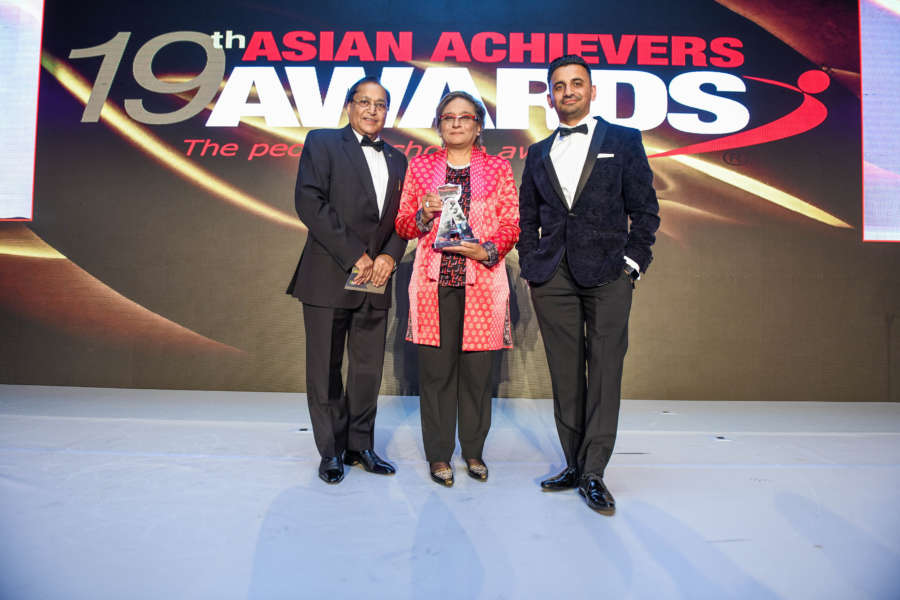 Neeta Patel is currently the CEO for the Centre of Entrepreneurs in London since the last two years in September 2017 where she and her team supports the entrepreneurial doers and the makers who change lives and be part of the team to build Britain.
Starting out in her early education, Neeta went to Harvard Business School in the year 2000 and studied a Senior Management Programme which focused on Strategy Development. After this, she studied on three different Masters courses. Neeta studied an MA in Chemistry at Oxford University, MBA in Marketing at Cass Business School and a Masters of Science (MSc) studying Sloan Fellowship in Strategy & Leadership.
Neeta's first ever job in the industry was a group head, brand & advertising communications in 1995 and later in 1997, went into being a new media director and head of e-commerce for Legal and General Plc (L&G). She launched a multi-award winning personal finance website in 1996/7 which was the first consumer personal finance web site at that time. In 1998 she launched a L&G winning Revolution Magazine which both platforms won Digital Company of the year award in the same year.
In June 2000 to June 2001, Neeta became the General Manager of the Financial Times online. She was responsible for the restructuring of the business to enable a seamless integration back into its parent publication. Neeta also led the team that launched Europe's first paid subscription service for a news site.
Neeta brought her leadership skills into being a director at the British Council in January 2002 to July 2008. Her main duties were to lead the teams to deliver global online transformation programmes for 300 plus websites in 110 countries, transformation of libraries and information centre in 65 countries, marketing and customer services programmes and capabilities, knowledge management and IS initiatives and business change programme.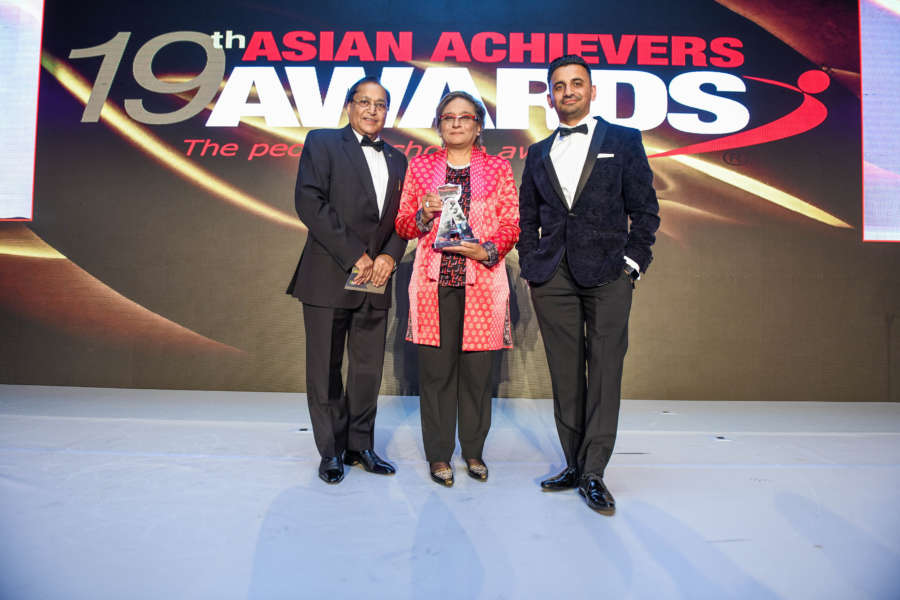 Neeta joined the Young Women's Trust, as a trustee and vice-chair of the Finance Committee in May 2012. During the two years and 11 months that she worked with this charity, she supported young women aged from 18 to 30 years, who are struggling to earn to survive so this trust campaigns and debates to create a positive change to the issues that are affecting these youngsters.
After having studied in London Business School in her earlier years, she became an entrepreneur-mentor in Residence from December 2013 and is currently doing this role. Neeta is mentoring and advising degree students and Alumni students on their entrepreneurial ventures business ideas and general support for their project work in this field.
Simultaneously, Neeta is working as an Advisory Board Member at Tech London Advocates Limited since July 2017. This company strives to support London's tech start-ups and high growth businesses in finding new talent and continued success. Tech London Advocates is a private sector led coalition of over 4,000 expert individuals from the tech sector and broader communities. This group also has Overseas Advocates from 50 countries and territories across the world.
As soon as Neeta joined the Centre of Entrepreneurs in September 2017, it had joined forces with The New Entrepreneurs Foundation which is a registered charity. Neeta is currently working as a CEO at this non-profit organisation since February 2012. This foundation runs development programmes for aspiring entrepreneurs and helps to increase their chances of having business success and grow faster through a one year programme that includes hands-on work experience, intensive training workshop, access to networks and fast-track programmes for aspiring talent.
Dr. Nilesh U Patel MD – Editor's Award for Contribution to Thoracic Surgery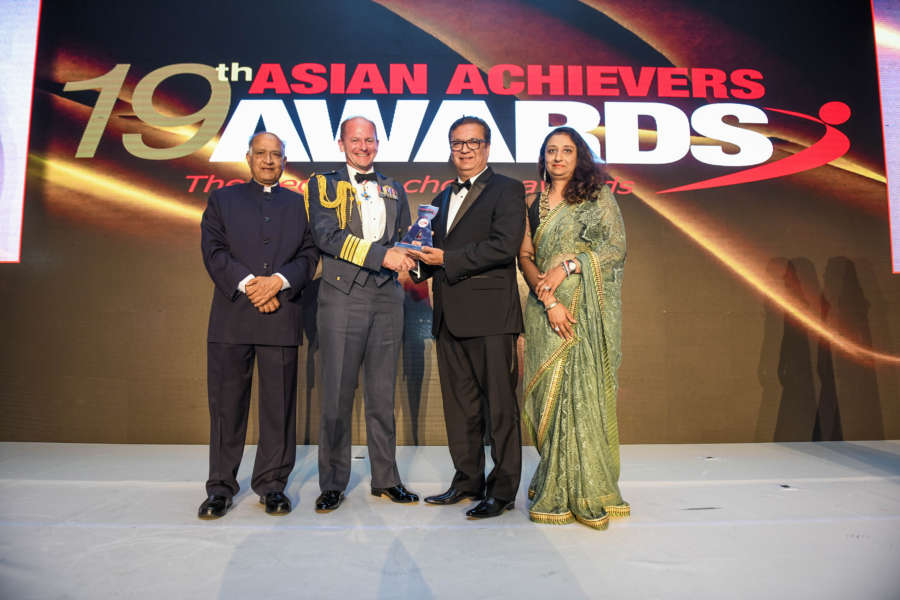 Dr. Nilesh U Patel, MD specialises in cardiac surgery in New York and has over 33 years of experience in the field of medicine. He received his medical degree from M.P. Shah Medical College in Jamnagar, Gujarat, India. He is affiliated with numerous hospitals in the USA.
Dr. Patel is well known for the transabdominal approach to bypass surgery, which reduces cardiac complications. He is also a pioneer of robotic bypass surgery and has trained more than 30 surgeons all around the world. He is Chief of Cardiac surgery in two prestigious hospitals, Saint Michael's Medical Centre New York and St Mary's General Hospital New Jersey.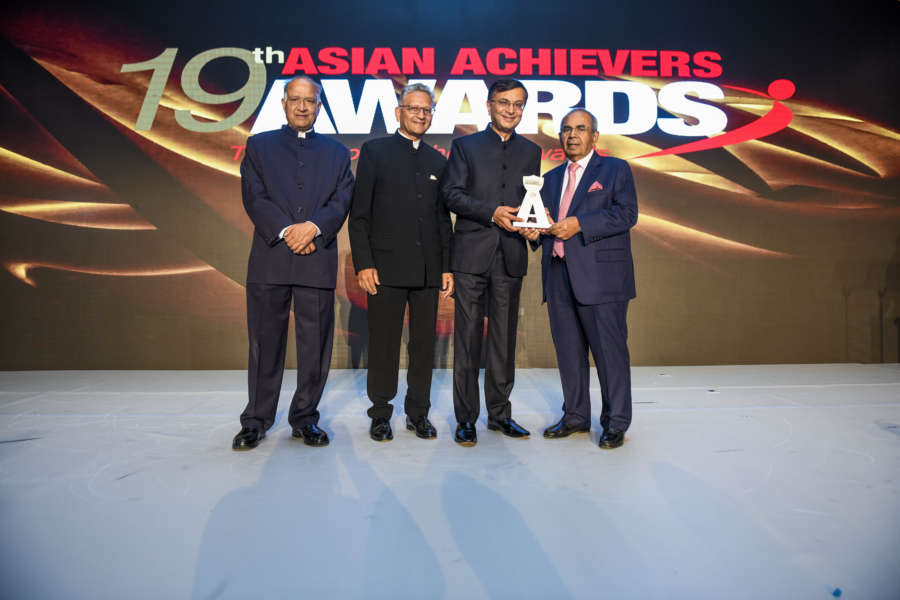 Pradip Dhamecha OBE- Editor's Choice Award for Community Service, Philanthropy and Entrepreneurship
Pradip Dhamecha OBE Chief Executive of the Dhamecha Group, manages the business along with brother Manish and brother-in-law Mukesh Vithlani. The group supplies to convenience stores, off-licenses and pubs, and the London based business is worth £35mnaccording to The Sunday Times Rich List.
The Dhamechas also own Megnum Properties, which had £5.3m net assets in 2006-07. With other assets such as the £5m Kola Snack Foods, the Dhamecha family is worth £75m after tax. Their philanthropy, community commitments are well known and they are renowned for making many contributions to charities. Pradip received an OBE for his services to exports, economic growth and philanthropy in the Queen's Birthday Honours List in 2018.