The United Kingdom's defence company BAE Systems announced it was planning to shed over 1,900 jobs in its military, maritime and intelligence services in a move to streamline its business and have a "sharper" competitive edge….reports Asian Lite News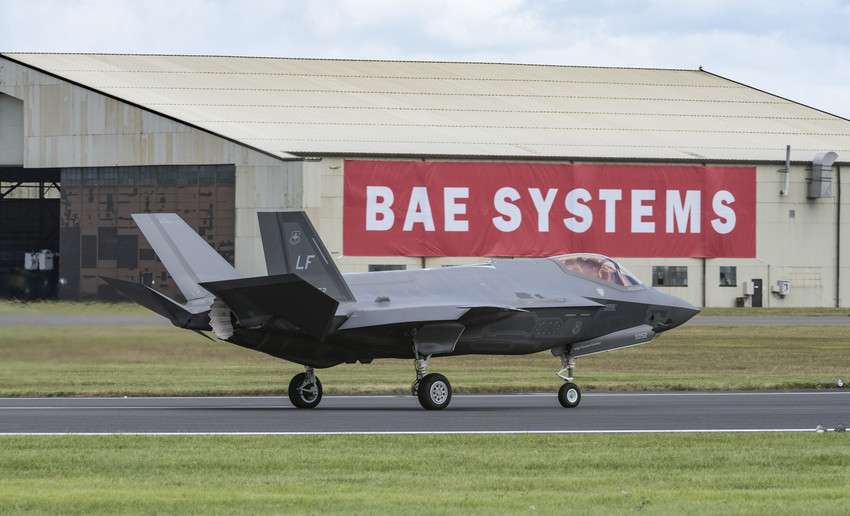 The defence company said that up to 1,400 roles would be cut in its military air and information business, 375 would be cut in its maritime unit and 150 would go from its applied intelligence operations, the Daily Express newspaper reported.
"The organisational changes we are announcing today accelerate our evolution to a more streamlined, de-layered organization, with a sharper competitive edge and a renewed focus on technology," said Chief Executive of BAE Systems, Charles Woodburn.
He said the company was "announcing actions at some of our UK sites to align our workforce capacity more closely with near-term demand and enhance our competitive position to secure new business", adding that this included "proposed redundancies at a number of operations".
The proposed job cuts across five different sites in the Military Air part of the business would take place over the next three years, according to a company statement.
The two sites to be hit hardest by the job losses are Warton and Samlesbury in northwestern England, with some 750 jobs expected to be lost at plants where Eurofighter Typhoon aircraft parts are manufactured.
Other locations affected include Brough in northern England, Marham in the east and Portsmouth in the south, with 400, 245 and 340 proposed job cuts respectively.
"I recognize this will be difficult news for some of our employees and we are committed to do everything we can to support those affected," said Woodburn.
The company said it was in talks with Qatar's government to secure the purchase of 24 Typhoon aircraft.
If agreed, this would sustain production and manufacturing jobs "well into the next decade", according to BAE Systems.