EU chief negotiator Michel Barnier said the Brexit talks are currently in a "disturbing deadlock" but no agreement between the European Union (EU) and Britain would be a bad deal….reports Asian Lite News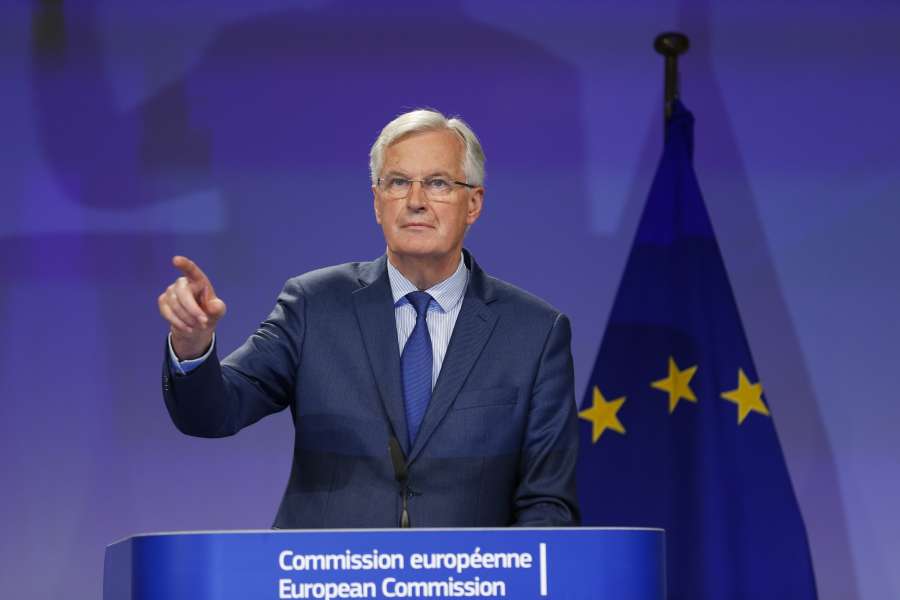 "No major step forward in this week's Brexit talks yet we still have the common goal," said Barnier in his joint press conference with British counterpart David Davis here, asserting that doing things in right order is the key to Brexit talks' success, the BBC reported.
Davis said the UK still wanted to be given the green light for trade talks when EU leaders meet next week.
He urged the other 27 EU members to recognize the progress and achievements made in the past five rounds of talks in the EU leaders' summit slated for October 19 in Brussels, which is a precondition for the start of the second negotiation session.
Barnier said he hoped for "decisive progress" by the time of the December summit of the European Council. He said British Premier Theresa May's announcement that her country would honour financial commitments entered into as an EU member was "important".
But he said there had been no negotiations on the issue this week because the UK was not ready to spell out what it would pay.
"On this question we have reached a state of deadlock which is very disturbing for thousands of project promoters in Europe and it's disturbing also for taxpayers."
The EU had two other issues on which it would not make any "concessions", said Barnier — citizens' rights and the Northern Ireland border.
Asked about speculation that the UK could exit the EU in March 2019 without a trade deal, Barnier said the EU was ready for "any eventualities" but added: "No deal will be a very bad deal."
Davis said: "It's not what we seek, we want to see a good deal, but we are planning for everything."
In the middle of the fifth round talks, the European Council President Donald Tusk said on Twitter on Tuesday that EU27 were not working on a "no deal" scenario in their Brexit talks with Britain.
"We negotiate in good faith and hope for 'sufficient progress' by December," he said. Tusk's remarks came a day after British Prime Minister Theresa May told Britain to prepare for a no-deal Brexit.
Addressing MPs in the House of Commons on the first day back after the conference season, May said achieving a special partnership after Brexit will require leadership and flexibility, not just from Britain, but from the 27 nations of the EU.