Chester-based author Swapna Das's second book The Forgotten People was recently launched at the Chester University. Rahul Laud who was one of the guest speakers on the occasion gives a first-hand account for Asian Lite.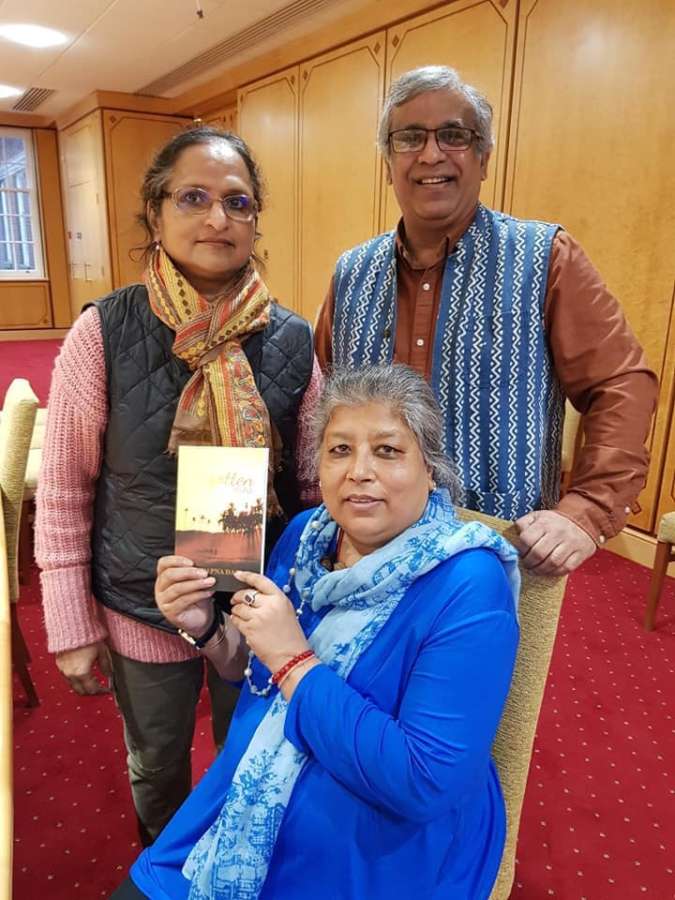 Literary events always inspire me. They are creative, uplifting and encouraging. In contemporary times it's very seldom one finds people gathered to listen to an author, buy paperbacks and exchange thought and ideas related to their liking for literature. My experience in Manchester has not been very encouraging. Thus, this Chester event has carved a niche in my memory with its entire presentation.
I was privileged and honoured to be one guest speaker recently at a book "The Forgotten People" authored by Swapna Das at the Chester University. I shared my views in contemporary reading habits, some of my fav books among other thoughts. My all time favourite The Little Prince and autobiography of Charlie Chaplin found place in my sharing.
Today one notes that time is mentioned below copies on the net stating its ''xyz minutes Read.'' On the digital media platforms news portals and other content, one has the limitation of writing very few words. This is related to the short attention span most have and it's a challenge to engage the reader. Considering this background, it's always encouraging to attend book launch events, hear passage read by the author and hear other speakers sharing their journey of writing and their aptitudes towards reading.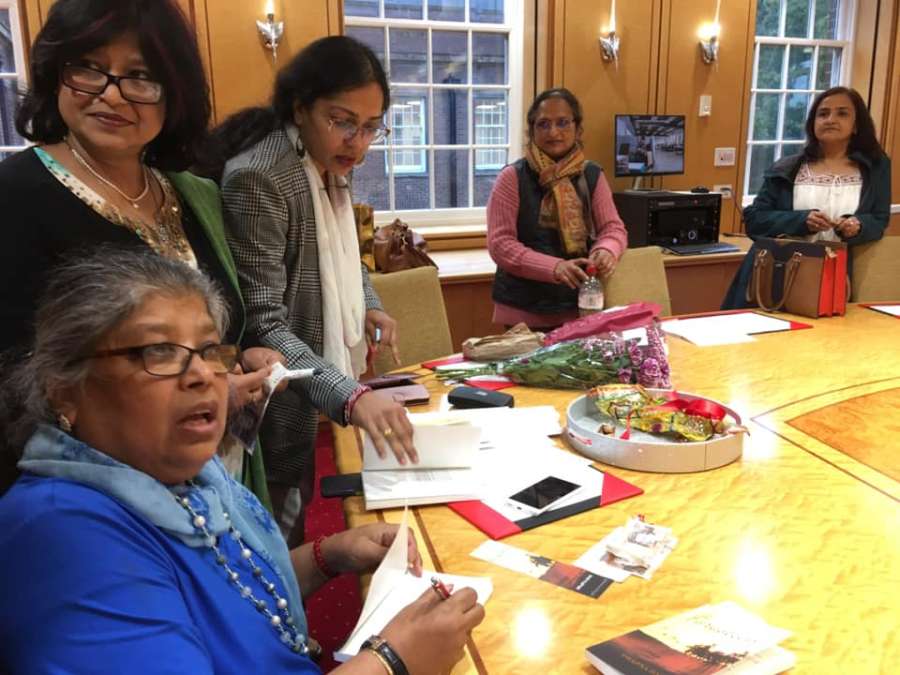 The whole event was invigorating enhanced and uplifted cultural space within oneself. Especially where the author writes very realistic giving a vivid description with minutest detail of the lives of its characters then the whole exercise become so visual transcending just reading and hearing.
One such author I met was Swapna Das affectionately known as Swapna Didi (elder sister).  Her first book String of Pearls is a treat for readers as it's so visually dynamic. It's a collection of short stories where Swapnadi gives interesting stories from different parts of the world. Completely imaginative but it transports the reader to that land and engages the reader through all stories.
Nikhil Kaushik a known ophthalmologist, writer, poet come film maker was an apt anchor for the book launch event. He was incredible as always sharing deep insights into origin of literature holding the audience captive. A quiz that he conducted was so exciting that it humbled most of us who realised how much more we need to read, and that literature is so vast.
Co speakers Rama Rangan and Soma Goswami added the perfect literary flavour and requisite touch to the evening. Rama's liking for nature poets was evident and Soma also sang a Tagore's song that made the evening richer.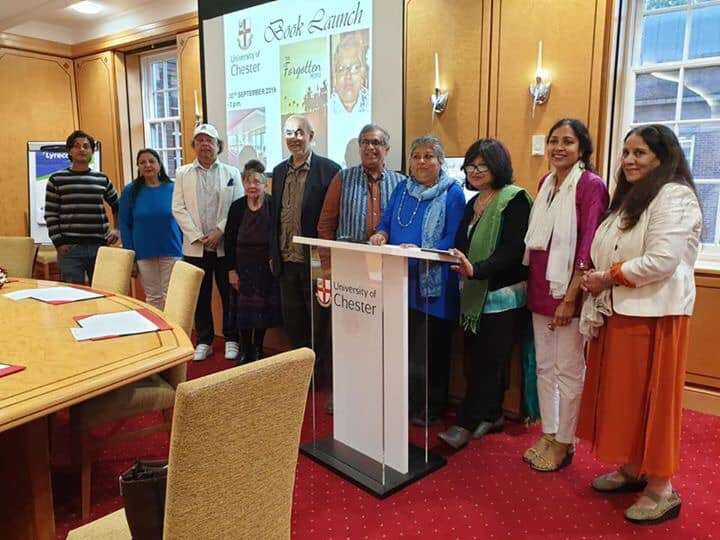 The Forgotten People author's latest book printed and published by London based Austin Macauley opens with A Verse for Cecil – the majestic LION who was trapped and later killed by the ''savage human kind.'' This compassion for animals, nature and tribals and those ''forgotten'' have been sensitively captured in her latest book. To refrain from being politically offensive, Swapnadi has avoided the original name f the tribe on whom the book is based,. She calls it the village of Panchkuri where her protagonist Rahul Bagchi a newly qualified doctor embarks on a journey at the beginning of his career in the remote part of India's village. Through his life and journey the various chapters in the book unfold the interesting and intriguing aspects of rural India.  This life carves a niche n the memory of Rahul Bagchi and simultaneously offers a deep, vivid and visual impact if village India.
Swapnadi finds time to write juggling between local government job and following her passion to follow national and global affairs. She is an avid reader and contributes to the community through phlianthropic activities.
---