Queen Elizabeth II commissions aircraft carrier into Royal Navy….reports Asian Lite News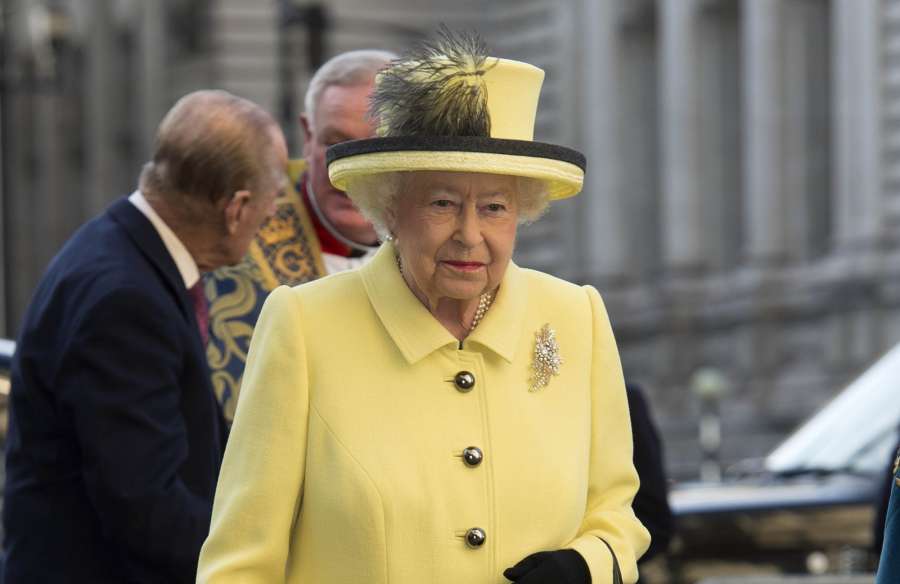 Queen Elizabeth II commissioned Britain's biggest warship, the future flagship aircraft carrier HMS Queen Elizabeth, into the Royal Navy on Thursday at a ceremony in the Portsmouth naval base.
The British monarch was accompanied by her daughter Princess Anne along with Defence Secretary Gavin Williamson and Chancellor of the Exchequer Philip Hammond, Xinhua news agency reported.
After addressing the crowd at the ceremony, the Queen watched as the iconic White Ensign was then raised, symbolizing the commissioning of the HMS Queen Elizabeth into the Royal Navy's fleet.
The Queen said the ceremony was taking place close to where the Royal Navy's famous warship, Admiral Nelson's HMS Victory stands, describing it as a flagship of Britain's seafaring past.
Like HMS Victory, HMS Queen Elizabeth represents the best in technology and innovation, she said.
HMS Queen Elizabeth will head to the US for initial flight trials off the coast in autumn 2018. There are currently 150 Royal Navy and RAF personnel training in the US on 13 F-35 jets.
Defence Secretary Williamson said an extraordinarily busy year for the Royal Navy has seen it name the second carrier — HMS Prince of Wales.
The navy initially estimated both ships would cost 3.5 billion British pounds ($4.7 billion) to build, but the total figure was revised to 6.2 billion British pounds.
The second carrier, HMS Prince of Wales, was named in Rosyth and is now structurally complete.