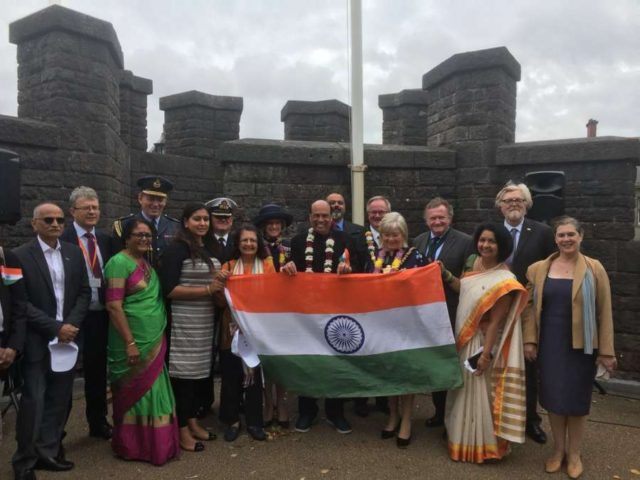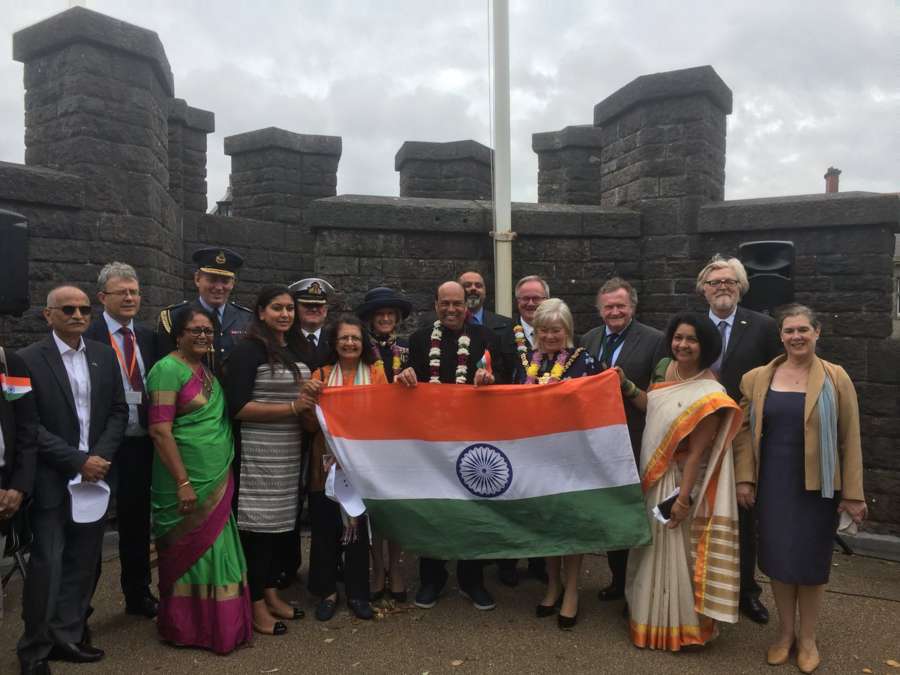 Prominent Indian organisations and Indian missions celebrate India's 72nd Independence Day with various activities. London, Cardiff, Birmingham and Edinburgh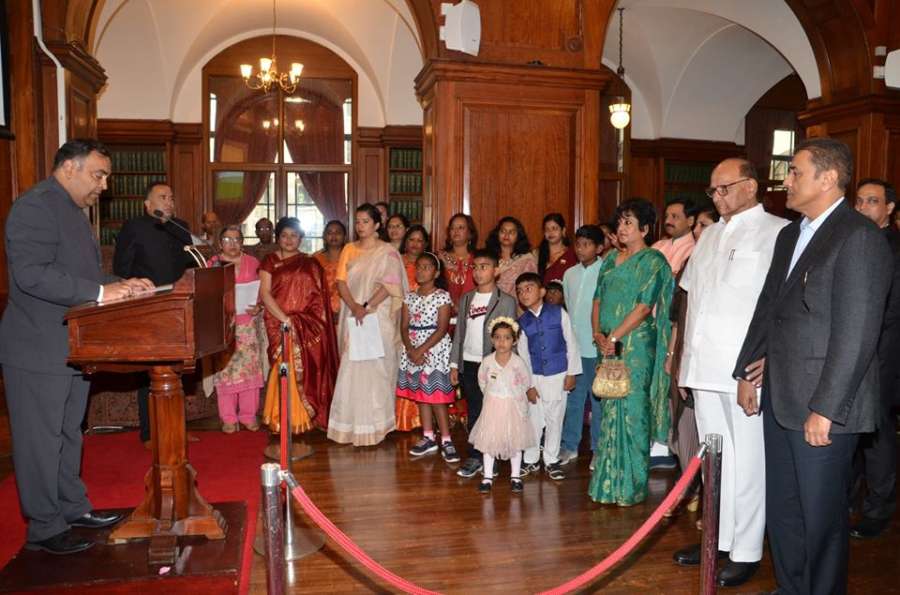 High Commissioner Mr Y. K. Sinha unfurled the national flag and read out the address of Hon'ble President of India to the assembled officers, staff, their families, and eminent community members present for this special event. Former cabinet ministers Sharad Pawar and Praful Patel were present.
This year we are also commemorating 100 years of the Champaran Satyagrah. The High Commission organised an online quiz on Champaran Satyagrah and Mr Sinha gave away prizes to the successful contestants.
Birmingham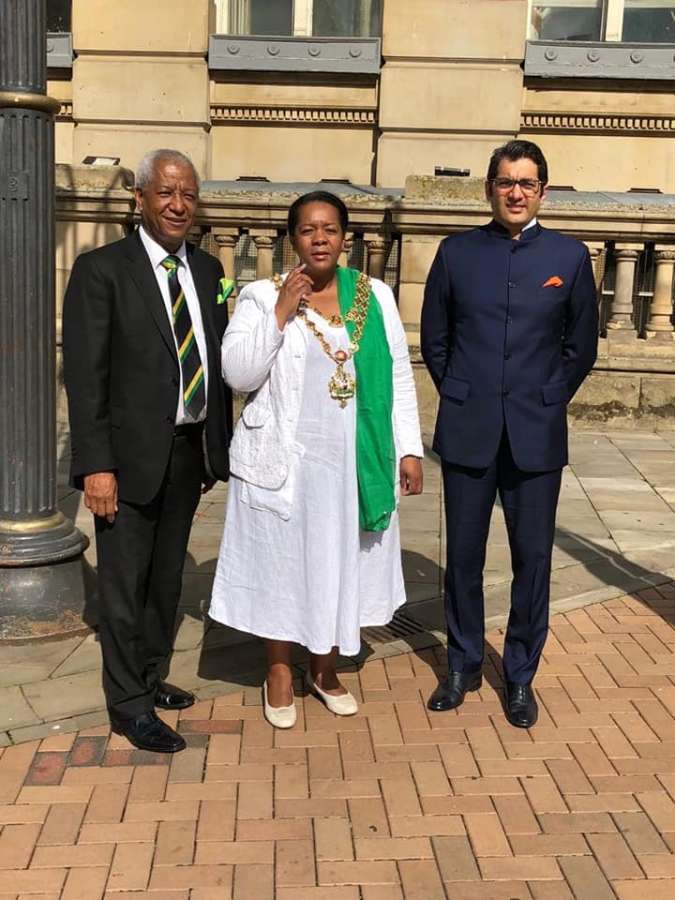 Consul General Dr. Aman Puri unfurls the national flag; reads President's address to nation on occasion of 72nd Indian Independence Day at the Chancery premises.
Event in Edinburgh
Mrs. Anju Ranjan, The Consul General unfurled the tricolour. Thereafter President's message was read out by the Consul General. A cultural performance was done by the Consulate children. Many patriotic songs and poems were rendered by the Consulate officials and Indian community.
Freedom March in Cardiff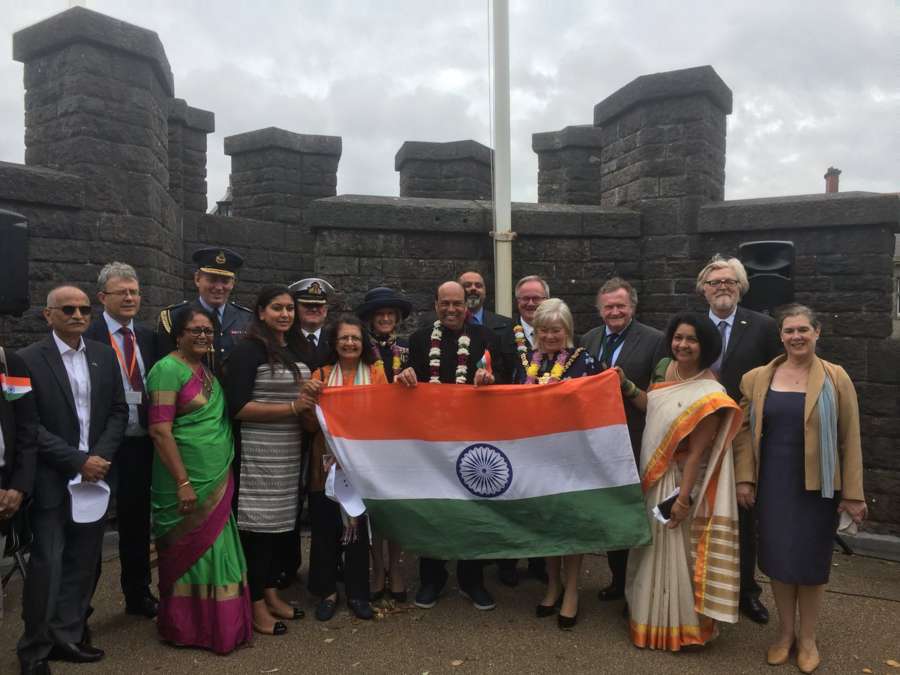 A freedom march was organised in Cardiff .
Hundreds of people attended the parade. Which started near the Mahatma Gandhi statue near the Wales Millennium Centre and finished at Cardiff Castle.
The event was organised by Indian Honorary Consul RaJ Aggarwal and attended by the Lord Mayor Cllr Diane Elizabeth Rees, Cardiff City Council Cabinet member Russell Goodway and Indian businessman Sanjeev Gupta from Liberty Steel and Miss Wales Bethany Steel.
Priti Joins Celebrations
Priti Patel MP, the former Indian Diaspora champion, greeted the Indian communuity on the occasion. In a message she said in the seventy-one years since, as the world has changed around it, India has grown from strength to strength.
 "India has emerged as the world's largest democracy with hundreds of millions voting in elections facilitating peaceful transitions of power," she added. "The economy has grown and economic reforms have transformed India into a global powerhouse with businesses and investments spanning the world. The country's culture is distinctive with Bollywood and our cuisine being amongst our greatest exports while our cricketing prowess is famous worldwide. Across India great strides have been made to improve healthcare, education, the environment and infrastructure. The rest of the world looks on with admiration at what India has achieved.
"Anchored in its strong democracy, economic reforms and a vibrant culture, India is taking its place in the world as a leading power. As well as reflecting on the last seventy-one years of independence, today we also look forward to the future.
 "India has a bright and prosperous future building on its strengths and as an outward looking nation keen to form new partnerships with the rest of the world. Here in Britain we look forward to strengthening our ties with India and the leading role our Indian Diaspora will play in taking that partnership forward. Today is a great day to celebrate our past and plan for the successful future we should strive for."
---