10 Downing Street rejected the speculations surrounding the US President Donald Trump's visit to Britain after a news paper reported that Donald Trump informed that he don't want to visit Britain now….reports Asian Lite News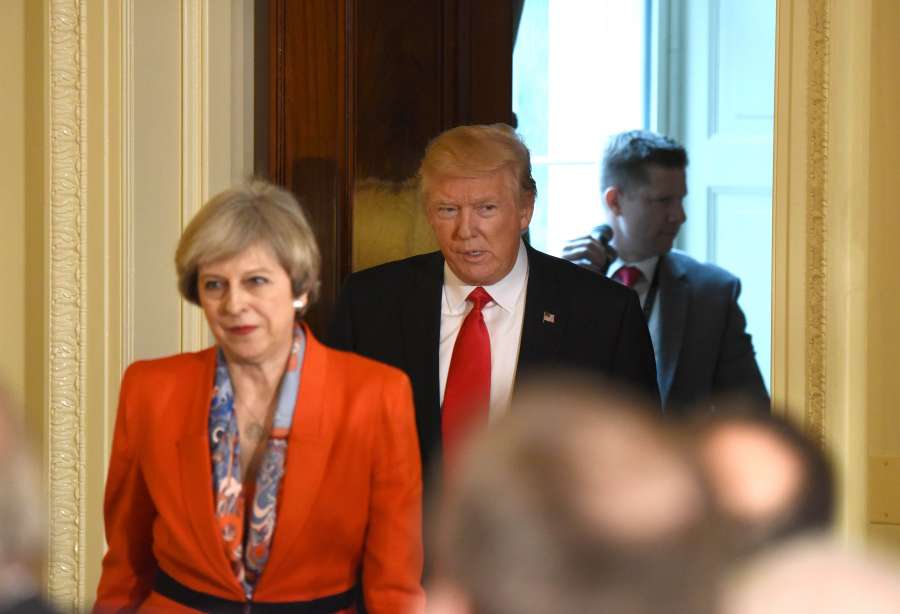 The British and American governments have denied that US President Donald Trump wants to delay his state visit to the UK, the media reported.
A Downing Street spokesman said: "We aren't going to comment on speculation about the contents of private phone conversations," reports the BBC.
"The Queen extended an invitation to President Trump to visit the UK and there is no change to those plans."
A senior official in the White House told the BBC that "the President has tremendous respect for Prime Minister (Theresa) May" and that the subject of the state visit "never came up on the call".
The development comes after the Guardian reported that Trump made a phone call to May to say he did not want to visit until he had support from the British public.
Following the Guardian report, opposition Labour Party leader Jeremy Corbyn posted a message on Twitter, welcoming the "cancellation" of the visit.
Liberal Democrat leader Tim Farron said Trump was "clearly terrified of the British public".
He added: "He knows that the British people find his politics appalling and that they won't be scared to make their views known."
"Theresa May should be embarrassed that she was so quick to offer Trump a state visit. Now neither of them want to be seen with the other."
---