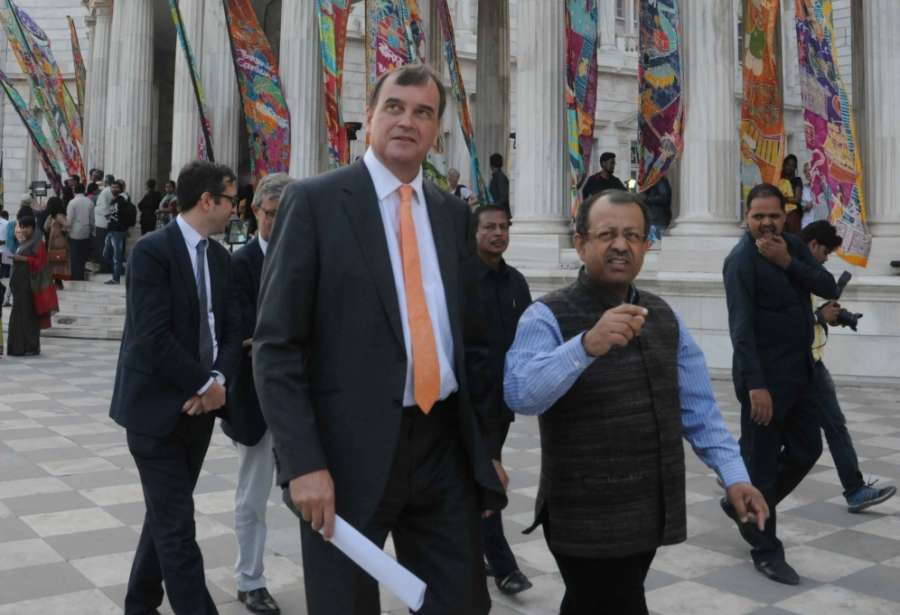 British envoy draws attention to plastic pollution in oceans….reports Asian Lite News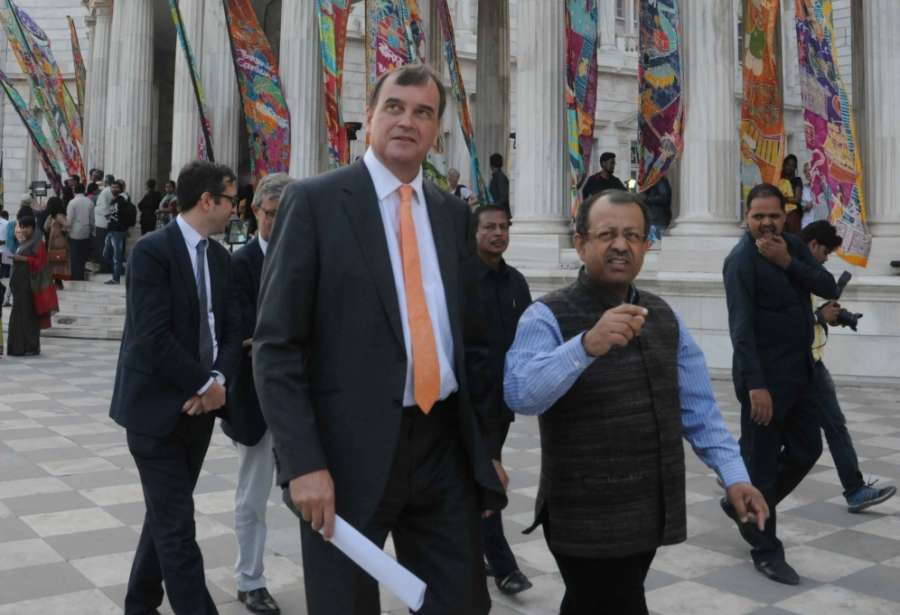 Juxtaposing the naturalness of silk with the artificiality of plastic, British High Commissioner to India Dominic Asquith on Saturday drew attention to the health of rivers and plastic pollution in the oceans.
"It is incredibly appropriate that we are celebrating rivers at this particular point in time.. They reflect not only health of the country but also, as we have been increasingly reading in the last few days, health of the oceans, particularly relevant here in Asia," Asquith said at the closing ceremony of "Silk River India Walk" at the Victoria Memorial Hall here.
Britain joined nearly 200 countries in signing a United Nations resolution in Nairobi earlier this month to cut plastic in the sea.
"So much of plastic runs down the river into oceans… What I love is we are surrounded by something very different…silk. It is soft, beautiful, natural and valuable in sharp contrast to plastic, which is cheap, hard, artificial and ugly," he said referring to the 20 hand-woven and hand-painted Murshidabad (Bengali) silk flags crafted as part of the Indo-British Silk River partnership.
The Silk River project explores the unique relationship between London and Kolkata.
Working at 20 locations alongside the Hooghly and the Thames to reinterpret a shared heritage, Silk River aims to raise cultural awareness about the Indo-British relationship by engaging diaspora communities.
The 20 scrolls will be exhibited at the Central Hall of Victoria Memorial Hall here from December 19 to December 31.
The project was a collaborative effort — between Kinetika, UK, and its various Indian partners, including ThinkArts, Murshidabad Heritage Development Society, Crafts Council of India West Bengal and West Bengal Tourism. It is supported by the Arts Council England and the British Council.
---