With temperatures plunging below freezing, members of Harrow-based charity Shrimad Rajchandra Mission Dharampur (UK) got into immediate action to provide warm clothing to those living on the streets of central London 

on Friday

 evening, helping to spread a little festive cheer…reports Asian Lite News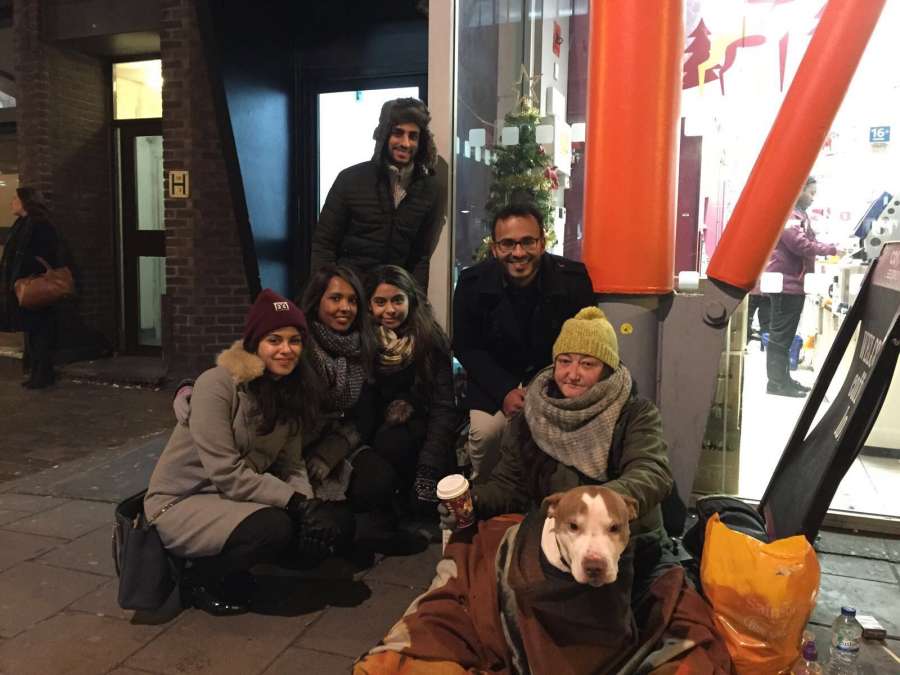 Through donations collected under the SR Love and Care initiative and armed with gifts of gloves, hats, scarves and other warm clothing, a team of over fifty volunteers took to the streets from Camden to Vauxhall, including areas around Leicester Square, Kings Cross and London Bridge. Covering six different areas in the Capital, they distributed over 250 pieces of clothing touching more than 100 homeless individuals. Spreading warmth to those in need and on a bitterly cold London night, the volunteer's efforts were met with gratitude and appreciation.
Reanna Mehta, who helped to cover the Victoria Station area, said: "I am delighted to join so many volunteers who have come out this evening, to brave the cold and give something back to our extended community. Taking part tonight I have realised how just one hour of my time can mean so much to those more unfortunate than me."
Volunteers stopped and chatted to those forced to sleep on the streets also offering them some hot drinks as well as company. As stories were shared it became clear that the plight of London's homeless is a fate that could unexpectedly befall anyone in these times of economic uncertainty, stress and anxiety.
Event organiser Namrata Virani explained "Especially at festive times like Christmas, it is our responsibility to make all members of society feel cared for. Through this clothing distribution drive tonight, together we have been able to do a little bit to bring a smile back to those who have faced serious hardships as our homelessness crisis deepens."
SR Love and Care is the social welfare arm of Shrimad Rajchandra Mission Dharampur (UK) with the aim of alleviating hardship and suffering and aligned to the Jain belief that all life is inter-connected.