The British royal family made more money in the financial year that ended on March 31, documents revealed… reports Asian Lite News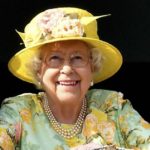 The two sets of documents provided new insights into how the royal family earned, distributed and spent its money,
One of the official reports, which covers the finances of Prince Charles, shows the budget category that includes funding for William, Kate and Harry increased roughly 40 per cent to 5 million pounds ($6.6 million).
In recent years, Prince Charles and his wife Camilla, the Duchess of Cornwall, have increased spending in the category at more modest rates of up to 10 per cent.
Charles and Camilla rely on a mix of public and private money to finance their work and lives.
Harry's wedding to Meghan Markle on May 19 has sparked huge public interest in their finances, but the royal family and British government have declined to give details about their wedding spending.
The reports also cover the Sovereign Grant, which is the Queen's main source of income, CNN reported.
The Queen received 76.1 million pounds ($100.2 million) free of tax from the Sovereign Grant in the year ended March, a 78 per cent increase from the previous year that will help finance an extensive 10-year renovation of Buckingham Palace.
She will get another 8 per cent boost in the current financial year.
---