A statue of Mahatma Gandhi was unveiled in Cardiff by the First Minister Carwyn Jones and the Indian High Commissioner Y.K. Sinha in presence of large number of dignitaries including the Consul General of India Raj Aggarwal OBE….reports Asian Lite News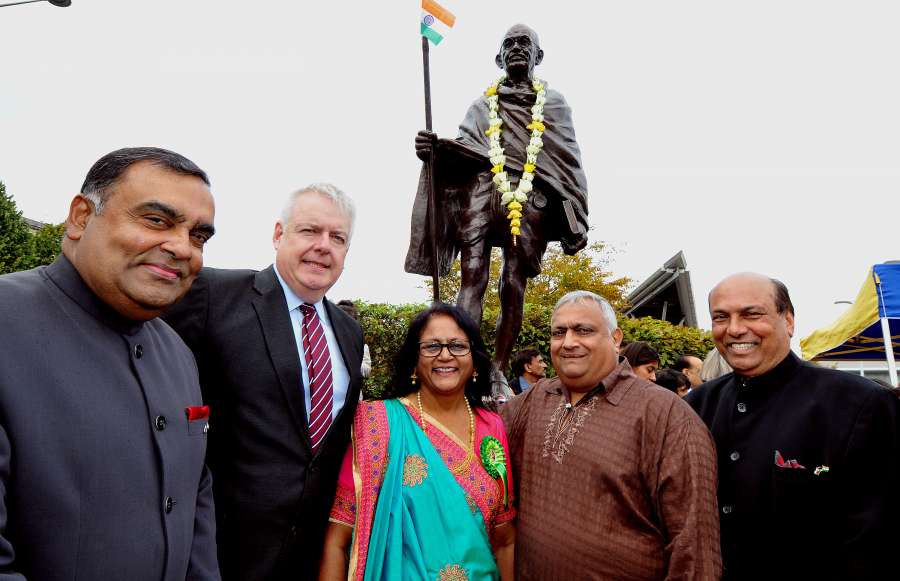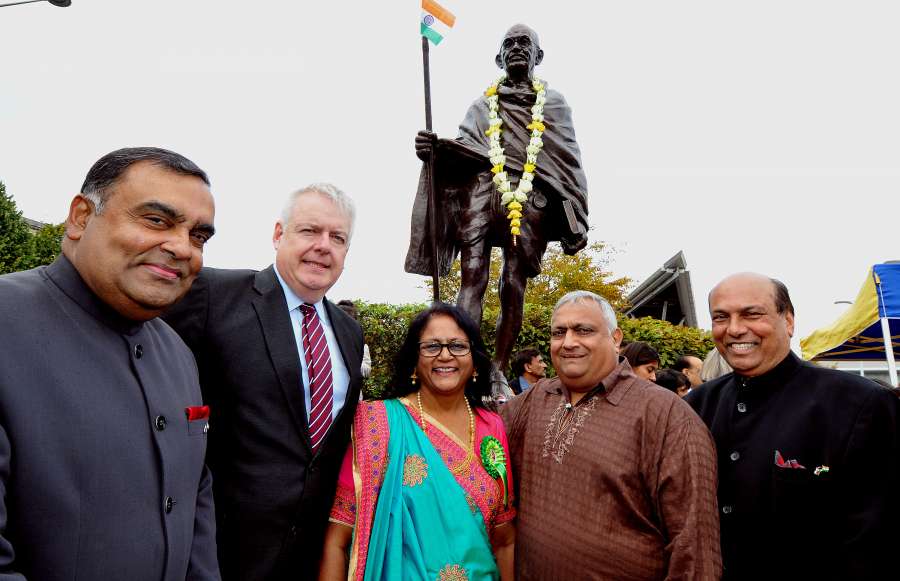 Nearly 1,000 people from all sectors , were present for the ceremony near the Wales Millennium centre which revealed the bronze statue of Mahatma Gandhi on the 148th anniversary of his birth – which is also now the International Day of Non-Violence.
"Today is a great day for Cardiff, Wales, UK and the World. I feel we are truly blessed to have this statue which will bring the presence of the great Gandhiji on our doorstep", said the Consul for India in Wales Raj Aggarwal, speaking at the event.
"We are truly touched that some many people came her today for this unveiling ceremony. It is so important to remember this great man and his achievements. His selfless life's work produced a peace loving sovereign democracy in India, but his legacy is even greater than that. He showed that peaceful coexistence and tolerance of others is the only way to live and that all disputes can be resolved without violence."
The 300kg statue is 6 foot high and was created by sculptors Ram Sutar and his son Anil, from Noida, near Delhi. It shows Gandhi standing with a staff in one hand and the Hindu book The Bhagavad Gita in the other and wearing home-spun traditional Indian clothing.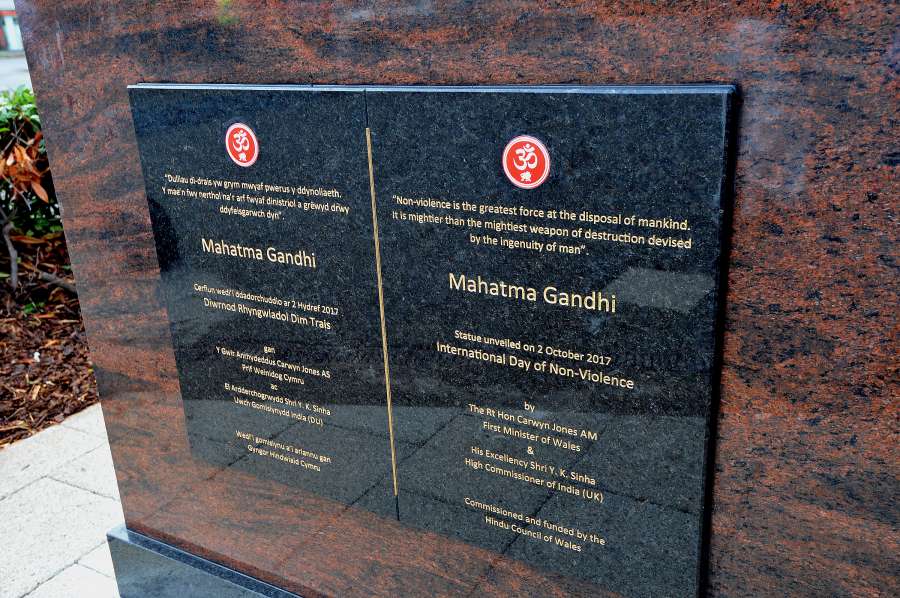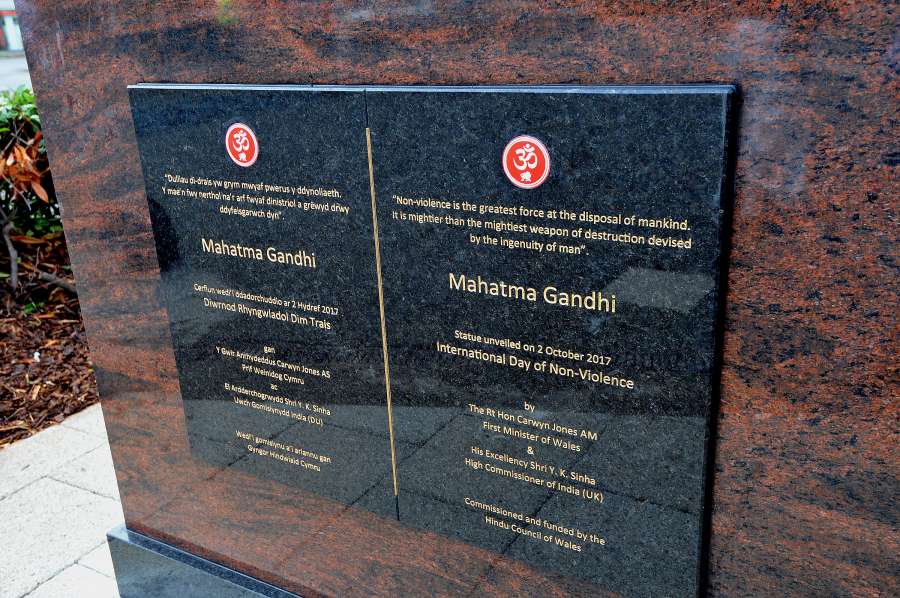 The inscription on the marble plaque underneath the statue says in both Welsh and English: "Non-violence is the greatest force at the disposal of mankind. It is mightier than the mightiest weapon of destruction devised by the ingenuity of man."
All the costs for the creation of the statue had been raised by the Hindu Council of Wales and their Chair Vimla Patel. The fund-raising had taken over three years and the statue now has a permanent position on Lloyd George Avenue, Cardiff, CF10 4QH near to the Wales Millennium Centre in Cardiff Bay
The unveiling event was also attended by the great-grandson of Mahatma Gandhi, Mr Satishkumar Dhupelia who has travelled from South Africa for the ceremony.
Mahatma Gandhi is revered throughout the world as the man who led India to freedom with his campaign of non-violent resistance, and last month (August 15th) India celebrated 70 years of independence. The statue will stand in Cardiff Bay, on Lloyd George Avenue, CF10 4QH, near the Wales Millennium Centre.
Vimla Patel the chair of the Hindu Council of Wales said: "Mahatma Gandhi's statue is an inspiration to current and future generations to live to together in peace and harmony and to treat each other with love and irrespective of one's religion, culture or race. It has taken three years of hard work to bring this important project to fruition my sincere thanks go to all of the members of Hindu Council of Wales for all their hard work and in particular the Late Rt Hon Rhodri Morgan for his efforts and support."