Congress President will attend a town hall meeting at LSE on August 24 and will address Congress workers and supporters on August 25….reports Asian Lite News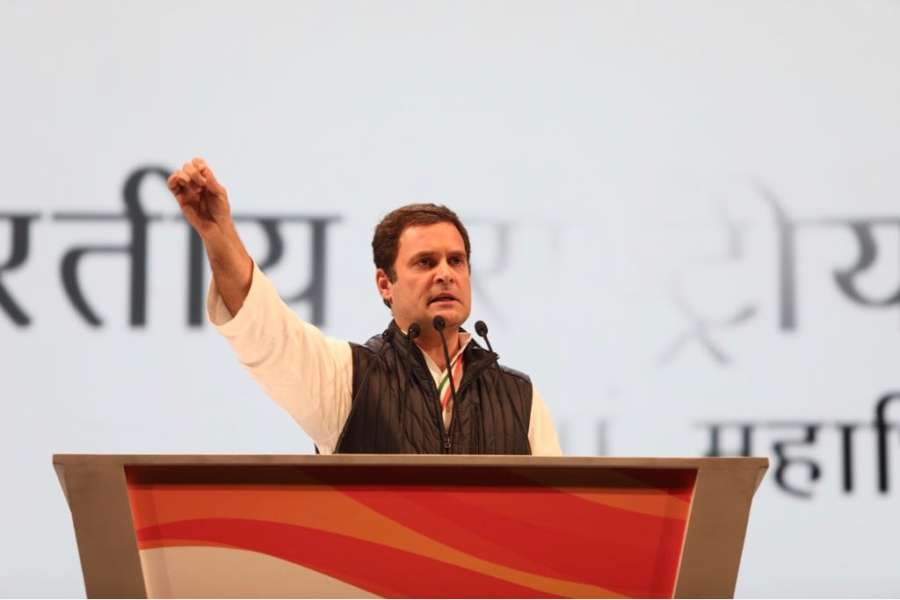 Congress president Rahul Gandhi will attend a town hall meeting organised by National Indian Students & Alumni Union (NISAU) on August 24. The event at London School of Economics (LSE) will begin at 6pm.
Dr Mukulika Banerjee, director of the LSE South Asia Centre, will discuss many issues related to India and South Asia to the leader of India's main opposition party.
NISAU's Perspective Townhall was launched in October 2017 for UK students and youth to engage with India in a constructive and meaningful fashion.
The Congress president will address supporters at an event on 25th at Ramada London, South Ruislip.
This is Rahul's first event in London after taking over the party post as president.
Mr Gandhi is on a four-day European tour. He will meet German Chancellor Angela Merkel in Berlin on the afternoon of 23 August. The Congress president will kick off his visit from Hamburg on 22 August. He will also meet the Indian community there.
After he meets with Chancellor Merkel the following day, Gandhi is also expected to call on German foreign minister Heiko Maas. His other engagements include addressing a gathering of Indians in Berlin.
Sam Pitroda will accompany the party president. This is part of the Congress' attempts to reach out to the NRI community across the world. The Overseas Congress has organised events in the US, Bahrain besides Singapore and Malaysia.
Mr Gandhi is also scheduled to meet government ministers and other high-profile politicians.