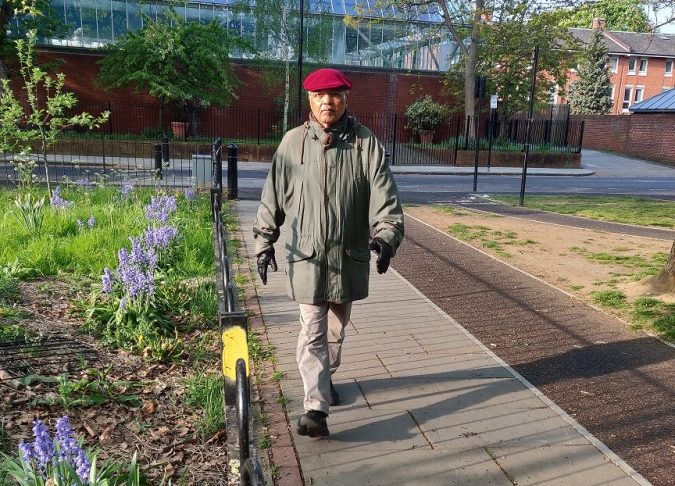 Coronavirus has changed lives. But of all the changes it has made the most striking is how much it has taken me back to my childhood in India. Take for instance the daily walk that we are allowed during the lockdown. This walk has made me realise that I am doing what I did when I was a boy growing up in the 50s and 60s in Bombay, as it was then called. Coronavirus has brought the Oval Maidan of Bombay to London.
Bombay, the great city by the sea, loves its morning walk. I grew up in the heart of the city in Flora Fountain and Marine Drive; the Nice-like seafront, was a ten-minute walk away. Here every morning hundreds of people all wearing trainers, or tennis shoes as we used to call them, come and walk on the promenade. Some of them cheat, coming in their chauffeur driven cars, then go for a short stroll up to Nariman Point where the promenade ends and the Arabian Sea begins. For them this is sufficient morning exercise.
We preferred to walk by the seaside in the evening, arriving just before the sun set, watching the red orb sink into the Arabian sea. For my father, who I called Baba, and me the morning walk was somewhat different. On the way to the sea was the Oval Maidan surrounded on its four sides by the High Court, Bombay University, the Band Stand and the Parsi well, from which every morning one of our servants would go and draw our drinking water. The Maidan is often called an Indian park although it is nothing like an English park. It is one of the few open spaces in urban India with very little greenery, mostly red earth and matted grass, even canals and ditches, where all our games are played. The Oval was no different. It is where I first played cricket. My father liked walking round the Oval several times. I ran round the cinder track.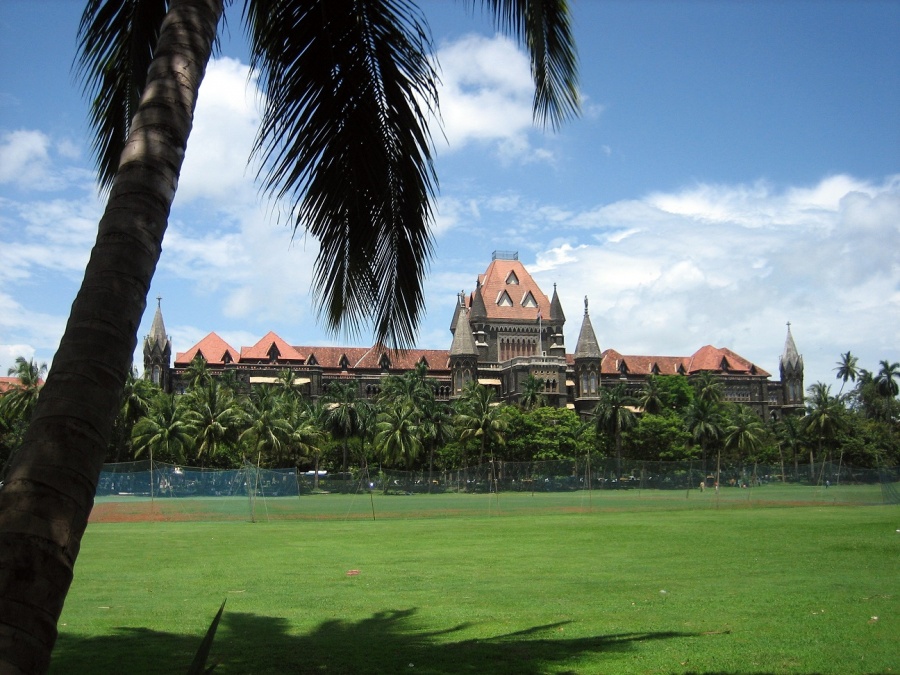 While no London park could even remotely resemble an Indian Maidan, my nearest park reminds me of the Oval because of its very curious nature. It is not one large park so you cannot walk from one end to the other on the grass. It is actually five patches of green in the middle of which there are tennis courts. Beyond the tennis courts the other parts of the park have gates. One is a children's playground. One has now been made into an outdoor gym. Another is for dog lovers to give their pets a chance to run round and a fifth part is so well protected that almost nobody uses it. The only way you can go round the park is on the outside. I walk round our local park with my wife. The one big difference to walking or running round the Oval is that then I had to worry about stray dogs; now I have to worry about stray humans and, in particular, runners coming too close to us.
In the India of my childhood the Prime Minister would not have to tell us to sing 'happy birthday' as a way of encouraging us to wash our hands for twenty seconds and avoid the Coronavirus. We did it all the time to keep ourselves clean. To those who do not know India this may sound strange. After all, is not India the land of dirt and heat? But the great contrast of India is that for all the dirt in public places in India, Indians at a personal level make great efforts to keep clean and are always washing themselves. When I was growing up my parents did not have to tell us sing 'happy birthday' to encourage us to wash hands. We ate with our fingers, as most Indians still do, and that meant that before and after every meal we washed out hands. And every time we arrived home from somewhere we washed our hands. Doing it now is returning to the ways of my childhood.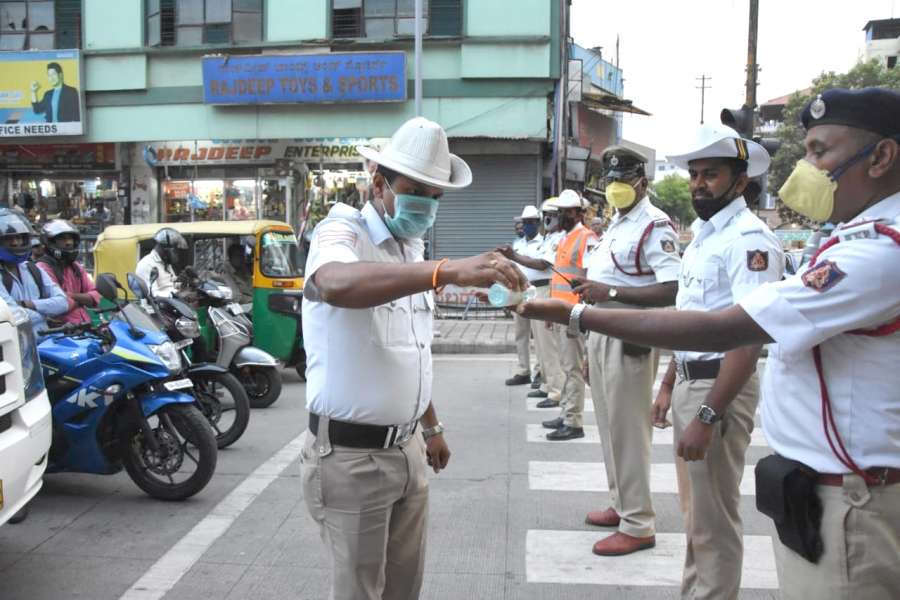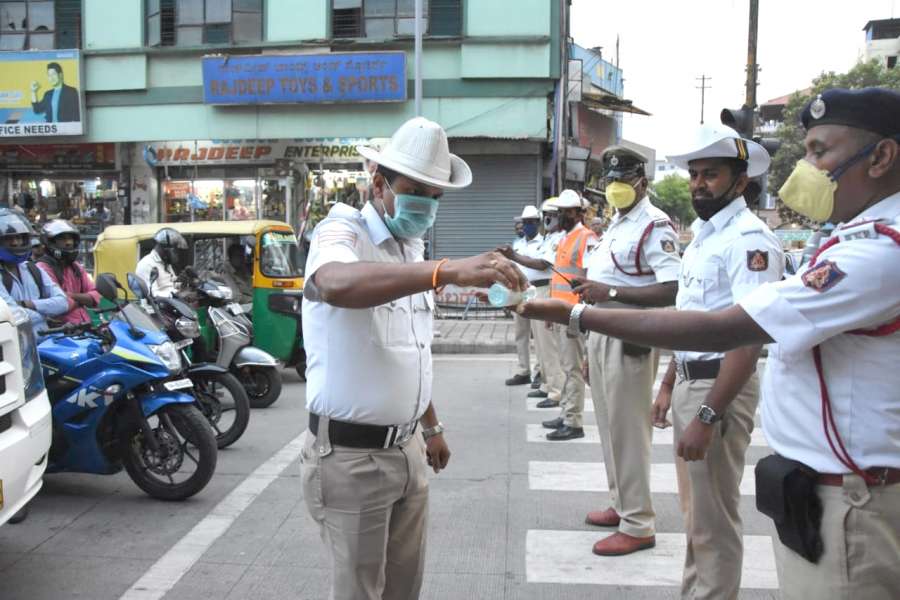 Coronavirus has also made me realise that some Indian eating customs are superior to both the British and the Chinese. The etiquette involved in Chinese mealtimes is very elaborate.  When there is a communal dish, for example, they have no problem all plunging their chopsticks into the communal dish.  The pandemic is making them consider changing this and it will make a big change in their social life. That problem could never arise in India. I grew up in an India governed by the idea of ato which means making food dirty and uneatable. This happened if you dipped your knife, fork or spoon or hand in a communal dish. Then the whole dish became ato and had to be thrown away.  A separate spoon, which nobody was using to eat, was reserved to serve food from the communal dish. On one occasion a foreigner visiting India, keen to be Indian, used his fingers to eat and then plunged his hand in the communal dish of rice. A gasp rose from the Indians sitting round him at the table and the rice bowl had to be thrown away and more rice cooked.
The British are not like the Chinese when eating, but they know nothing of the concept of ato and would do well to adopt it in an effort to help contain this virus infection.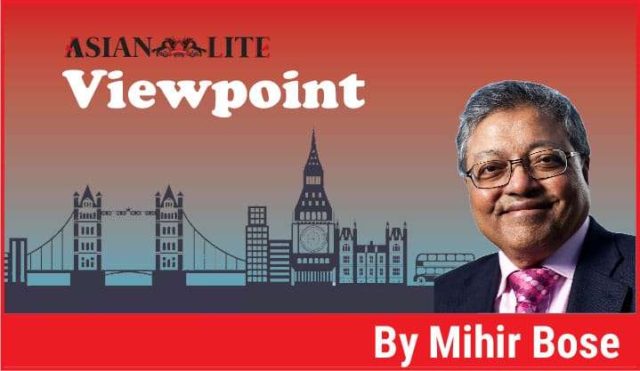 The other Indian practice worth considering is how Indians drink water. Indians have no problems drinking from a bottle or a glass without touching either. Given how we need to do everything to avoid infection this is something worth looking at. But it is not easy. I grew up doing that and occasionally in this country I would demonstrate it, if only to impress my British friends. Long before Coronavirus emerged I tried to teach them how but nobody could manage it. I can only conclude that, like many things, you need to learn it early in life and it is much more difficult to manage when you are an adult. It would be good if during this emergency  the British finally learnt this very special Indian art of drinking.
Also Read – India bars travel by OCI card holders till ban on air services