Cricket used as a tool at the British Transplant Games 2018 to promote Organ Donation Drive in the British Asian community, reports Riccha Grrover for Asian Lite UK newspaper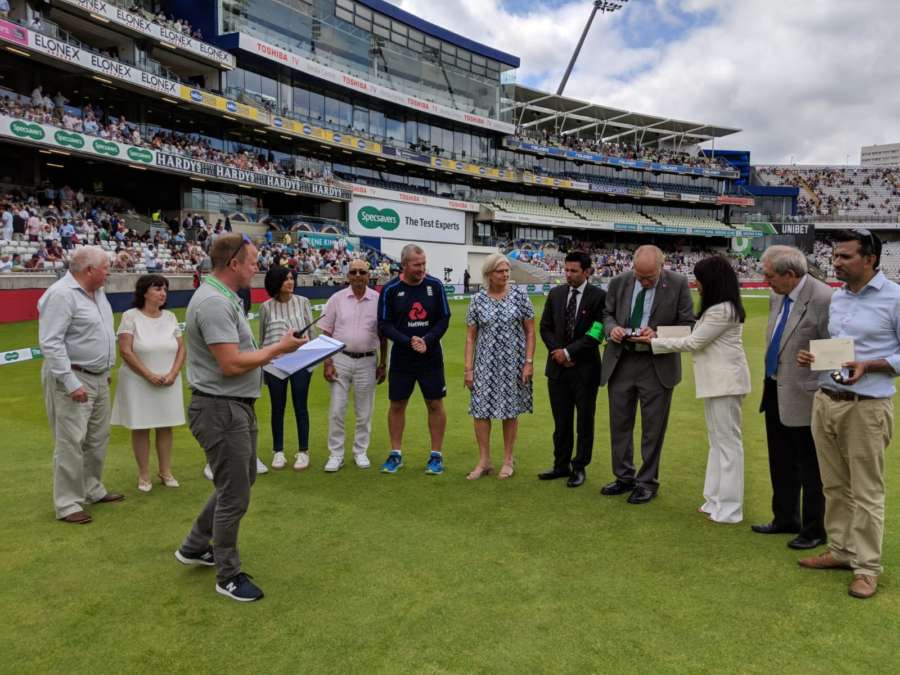 Over 6,000 people in the UK are estimated to be in waiting for an organ transplant, with three people on average dying each day whilst waiting to find a match, a grim statistic indeed. People from BAME backgrounds make up 11% of the UK population yet the 35% of people waiting for a kidney transplant are from these communities – where there is a great lack of  awareness and cultural understanding of the benefits of transplantation.
NHS Blood and Transplant, ECB and Warwickshire County Cricket Club made timely use of day two of England's 1st Specsavers Test match versus India at Edgbaston to promote organ donation in the British Asian Community. British Asians have to sadly wait longer and have poorer outcomes after transplant as there are very few Asians on the NHS Organ Donor Register in the UK. Thousands of lives could be improved by raising awareness about this fact.
The families of two young people who donated their organs received a special 'thank you' in front of thousands of cricket fans at, after making the brave decision to allow their children to save the lives of others after they died.
They were presented with gold heart shaped pin badges during England's victory over India by NHS Blood and Transplant's Interim Chief Executive Sally Johnson and Paul Farbrace, the Assistant coach of the England Cricket Team. The match was a very special occasion for English cricket as the nation's 1,000th Test match, whilst the presentation also coincided with the opening day of the Westfield Health British Transplant Games. This year's Transplant Games were held from 2-5th August at the University of Birmingham. The Games took place at the same time as the Test Match which is what made this a possibility- over 1000 transplant recipients were in the city at that time.
During the lunch break, a presentation party awarded the Organ Donor Family Gold Heart Pin. The London-based family of Aari Patel, who died in 2016 after a tragic accident at home and donated his organs, are proudly receiving the award today. Jay Patel (Father), Sina Patel (Mother), Dinesh Patel (Grandad) and Jagdish Patel (Grandad) were all present.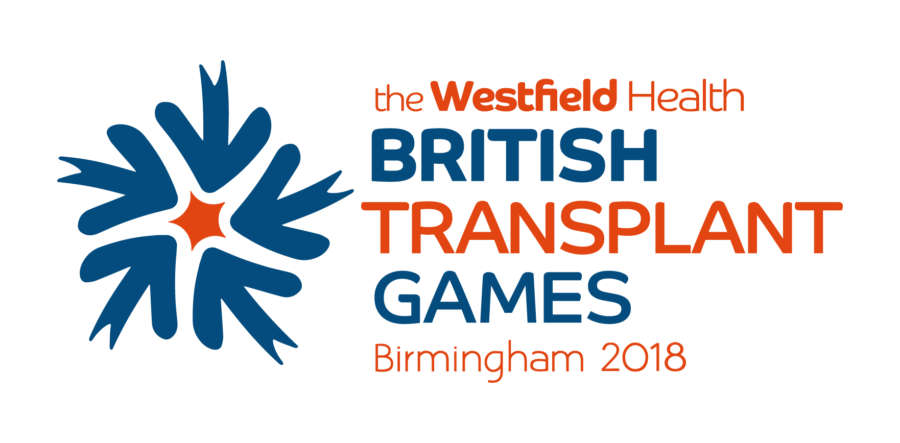 The second family, who were Midlands-based, were of Roger Cole (Father) and Diane Cole (Mother). Mr and Mrs Cole lost their daughter Charlotte at 23 in 2011. Her organs have helped save the lives of 6 people, illustrating the vital importance of becoming an organ donor.
Sally Johnson, Interim CEO at NHS Blood and Transplant said; "It was an honour to present
these gold heart pins to these wonderful families who bravely considered the needs of
unknown strangers at the time of their bereavement. "21% of people who died on the waiting list last year were from a black, Asian or ethnic
minority background compared with 15% a decade ago. Unless donors from the same
communities come forward, it will be harder to find a suitable organ for these people."
The presentation party consisted of:
Ms Sally Johnson OBE – Acting Chief Executive of NHS Blood and Transplant (NHSBT)
Professor James Neuberger Chairman of the 2018 Westfield Health British Transplant Games and Consultant Transplant Physician
Ms Harpreet Matharu – Specialist Nurse (Organ Donation) at the Queen Elizabeth Hospital, Birmingham
Mr David Nix – President, UK Donor Family Network and Trustee of Transplant Sport
Dr Gurch Randhawa – Professor of Diversity in Public Health, University of Bedfordshire
Dr Samir Pathak – Clinical Lecturer in Liver and Pancreatic Surgery, Bristol
Ravi Masih, Head of Community Engagement at Warwickshire CCC, said: "We're committed at Edgbaston to using the power of cricket to do good and make positive change. Working with NHS Transplant during the 1stSpecsavers Test match has been a fantastic campaign and we're thrilled that the opportunity has resulted in more people signing up to be organ donors.The stories from the families of the young people, who received the Gold Heart pin, were incredibly moving and it was great to see their incredible bravery recognised at Edgbaston."

Following the lunch break, a Guard of Honour was given to the England and India players by 14 children from the Birmingham Children's Hospital Transplant Team. Each of these children was a transplant recipient, and were competing in the British Transplant Games, celebrating the gift of life. There were videos shown throughout the day on the big screen promoting organ donation.
The GB Transplant Cricket Team also did a lap of honour around Edgbaston and were warmly received by the crowd. Former cricketer and surgeon Dr Samir Pathak added "It is heartening to see how cricket can be used positively as a platform to both spread important health messages and aid transplant recipients as well. There is great scope to use Cricket to spread other important health messages as well."
The multi-sport British Transplant Games aimed to demonstrate the benefits of transplantation, encouraging transplant patients to regain fitness, whilst increasing public awareness of the need for more people to sign the NHS Organ Donation Register and discuss their wishes with their families.
---