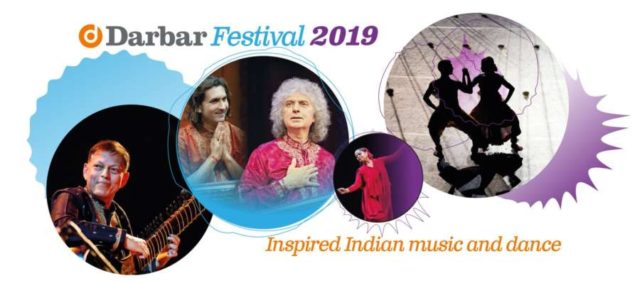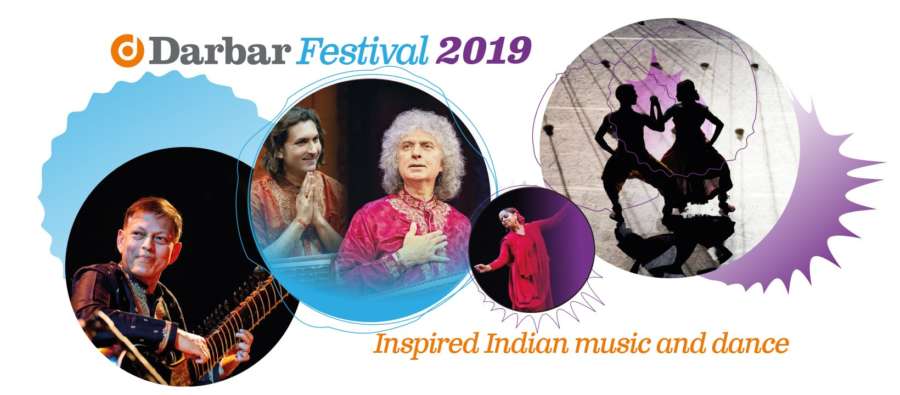 The Darbar Festival 2019 brings maestros of Indian classical music and dance to the stages of the Barbican Centre and Sadler's Wells this autumn …. reports Riccha Grrover for Asian Lite News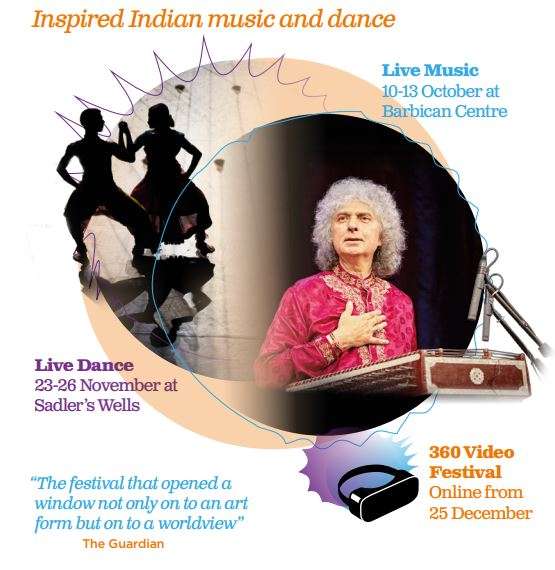 Championing the finest improvised Indian music and choreographed dance, Darbar Festival hosts artistes in the traditions of Hindustani from North India, Carnatic from South India, Dhrupad and percussion. Dance forms Bharatanatyam, Odissi and Kathak will be performed on stage with live Hindustani and Carnatic music.
Darbar Festival at Barbican Centre and Sadler's Wells is a unique event because it features music from all across Indian by musicians irrespective of religion, caste and Lineage. Artists come together and draw on their training through the Indian classical tradition system to play on the same stage creating new improvisations.
The music theme this year focuses on the concept of jugalbandi which literally translates as 'entwined twins',where musicians come together from the same style or otherwise, to perform together. Jugalbandi improvisations evolved through the darbar's, the courts of the Maharajas where celebrations of Indian arts were held.
This year's headline music event at the Barbican brings together two icons of Indian classical music Pandit Budhaditya Mukherjee (sitar) plus Pandit Shivkumar and Rahul Sharma (santoor) for a stellar double bill.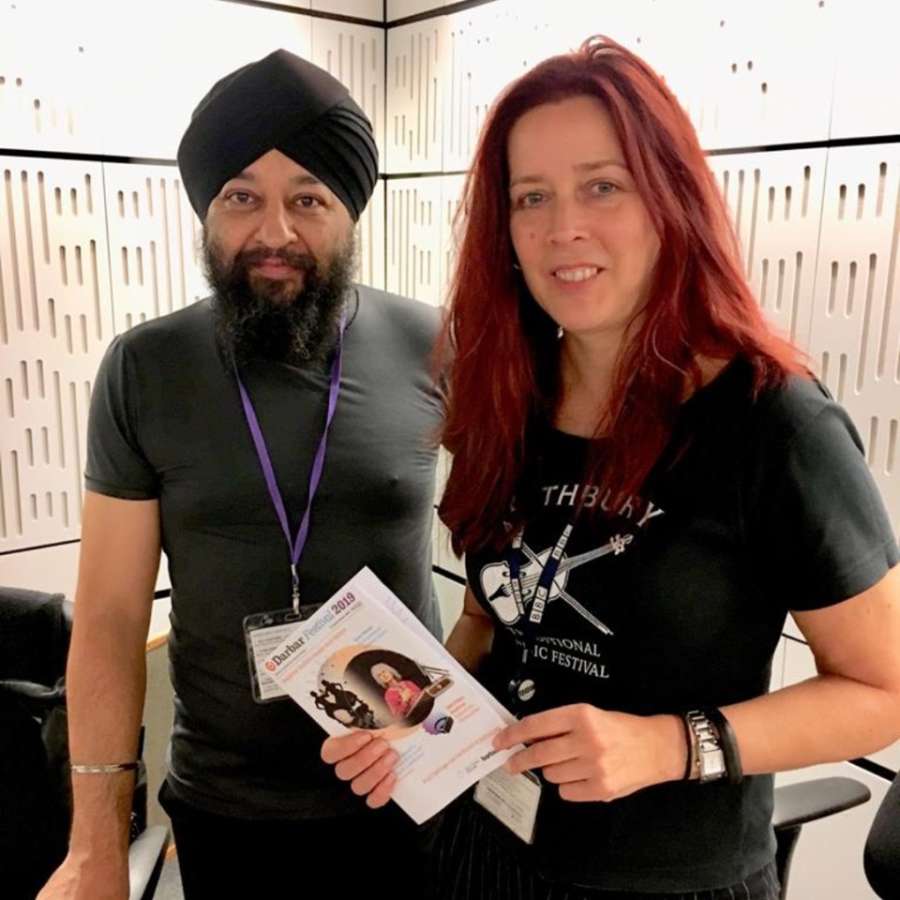 UK premieres include sarod masters and brothers Abhishek and Praashekh Borkar, sarangi playing cousins Sabir and Momin Khan from Rajasthan and leading light of Carnatic song, Sudha Ragunathan.
Sandeep Virdee OBE, Artistic Director of Darbar said: "At Darbar Festival we present the tip of the iceberg of the Indian classical music art form in London. Even if audiences went to India, they wouldn't experience what they get at Darbar Festival right here in London. They would need to travel to various parts of India to hear all the different genres that exist.
"The Festival each year focuses on presenting the finest Indian classical music and dance to London's audiences and for those that also travel nationwide and internationally. We do this by ensuring that the curation brings together great maestros and established artists, alongside emerging talent.
"Our aspiration is to have equality of representation and a regular feature at Darbar Festival is our Women inMusic event which will focus on the achievements and the challenges that women face as Indian Classical musicians. For those that are new to Indian classical music, we would encourage the curious to sign up to the Indian music appreciation course to ease you into the genre.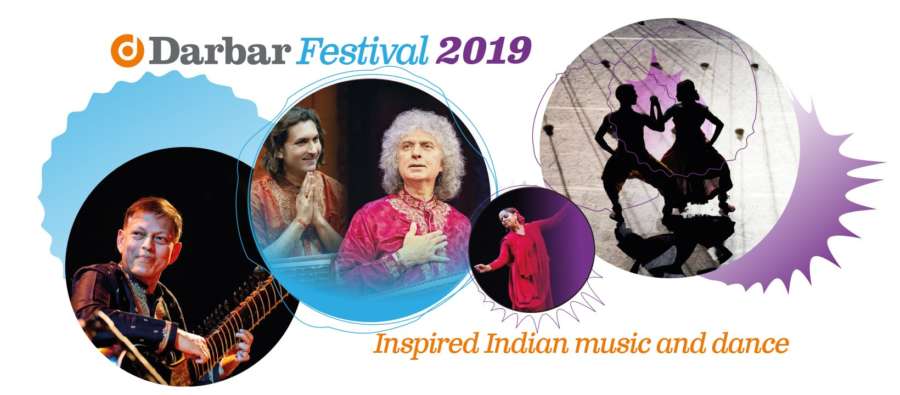 "The Indian arts are abstract and holistic – for this, we feature yoga to live music. We also programme the concerts to the raga time theory (known as prahar). We feature morning, afternoon and evening concerts to allow audiences to experience music as it should be presented at the correct time of the day. We always have free foyer events for families and those that may not want to purchase a ticket. In one venue over four days, you can experience all the aspects of Indian classical music and likewise for our dance programme. At the Darbar Festival, we give an authentic and true experience to our audiences."
The Darbar Festival's Indian classical dance programme at Sadler's Wells is curated by acclaimed dancer and choreographer and Sadler's Wells Associate Artist Akram Khan MBE, together with Associate Curator Mavin Khoo.
The carefully curated dance programme presents classical Indian tales told through the body with world-class dancers from South Asia, accompanied on stage by live musicians.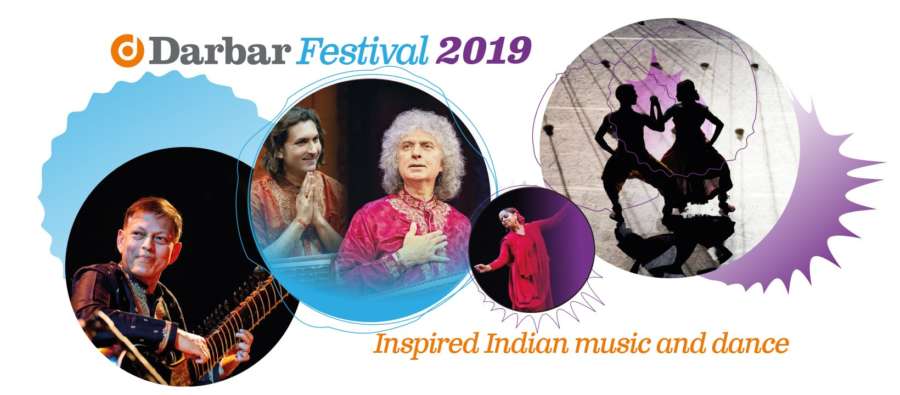 Mavin Khoo has developed a new work with the Temple of Fine Arts Inner Space Dance from Kuala Lumpur especially for this year's Festival. Other performances include Vistar performed by an Odissi ensemble directed by Madhavi Mudgal, Swapnasundari's piece Padamsand the Javalis and Stories of Thumris by NahidSiddiqui, one of Europe's leading Kathak dancers. There will also be two free foyer events as part of the dance programme, Chakardar Tabla Ensemble's Power of Rhythm and Raga Room's Veena, Violin & Venu.
Akram Khan MBE said: "Indian dance has the power to entrance the uninitiated. There's something universal about narratives from ancient Indian history – the grand themes, the shared myths, the flawed deities. Indian dancers place themselves in the shoes of gods as well as mortals…you should feel like you're all learning together rather than being taught"
Mavin Khoo, Associate Curator, said: "This year we are focusing on ensemble work which really allows for us to break the myth that Indian classical dance sits within a singular framework. We have this very interesting programme for 2019 with a counterpoint between youth, maturity, composition, choreographic composition, and creative improvisation. It's also unusual to find an all-male dance ensemble accompanied on stage with an all-female music collective and it's a very beautiful relationship. Audiences will see the musician in the dancers and likewise, the dance in the musicians."
Darbar pioneers and innovates in making Indian classical music available to everyone through their digital work. This year's Darbar Festival will include a launch of the world's first 360 Video Festival of Music. Specially commissioned ten minute pieces have been shot in the stunning scenery, sights and sounds of India. Performances were filmed using the latest 8K cameras and audio captured using ambisonic sound to create a high-quality virtual reality experience. These sixty performances can be viewed using a VR headset with headphones or a smartphone after the launch on Christmas day.
The 360 Video Festival of Music will be available to experience in the Barbican and Sadler's Wells foyers during the live Festival.
Darbar Festival 2019 is produced by the Darbar Arts Heritage Culture Trust (Darbar) in partnership with the Barbican and Sadler's Wells Trust. The Darbar Festival is curated by Sandeep Virdee OBE Artistic Director of Darbar Arts Culture Heritage Trust. Dance at the Darbar Festival, at Sadler's Wells, is curated by Akram Khan MBE together with Associate Curator Mavin Khoo. Darbar 360 Video Festival is curated, filmed and managed by Darbar Arts Culture Heritage Trust.
Music at Barbican Includes:
Kala Ramnath + Tabla Grooves (Thu 10 Oct, Milton Court, 6.30pm)
Sudha Ragunathan + Sarod Duet (Fri 11 Oct, Milton Court, 6.30pm)
Morning Bliss with Gundecha Brothers (Sat 12 Oct, Milton Court, 10am)
Yogabliss to live music (Sat 12 & Sun 13 Oct 2019, Frobisher Rooms, 12 noon Sat & 9.15am Sun)
Afternoon Sarangi Soul (Sat 12 Oct, Milton Court, 2pm)
Manjiri Asanare-Kelkar + Jayanth Flute (Sat 12 Oct, Milton Court, 6.30pm)
The Mighty Tanpura(s) by Gundecha Brothers (Sun 13 Oct, Fountain Room, 12noon)
Panel Discussion: Women in Indian Classical Music (Sun 13 Oct, Fountain Room 2.30pm)
Pandit Budhaditya Mukherjee + Pandit Shivkumar Sharma (Sun 13 Oct, Barbican Hall, 5.30pm)
Dance at Sadler's Wells Curated by Akram Khan MBE
Mavin Khoo & Temple of Fine Arts (Mon 25 Nov, 7:30pm)
Madhavi Mudgal's Vistar (Tue 26 Nov, 7:30pm)
Swapnasundari Padams and Javalis: Twin elements of Love (Sat 23 Nov, 7:00pm, Lilian Baylis Studio)
Nahid Siddiqui Stories of Thumris (Sun 24 Nov, 7:00pm, Lilian Baylis Studio)
---