Poor May! She is now blaming the decision to call the mid-term elections for the mess she is in now. Prime Minister Theresa May pulled out of a deal with Brussels that would have kick-started trade talks after meeting fierce resistance from the DUP. The party said it would not accept a deal which saw Northern Ireland treated differently from the rest of the UK.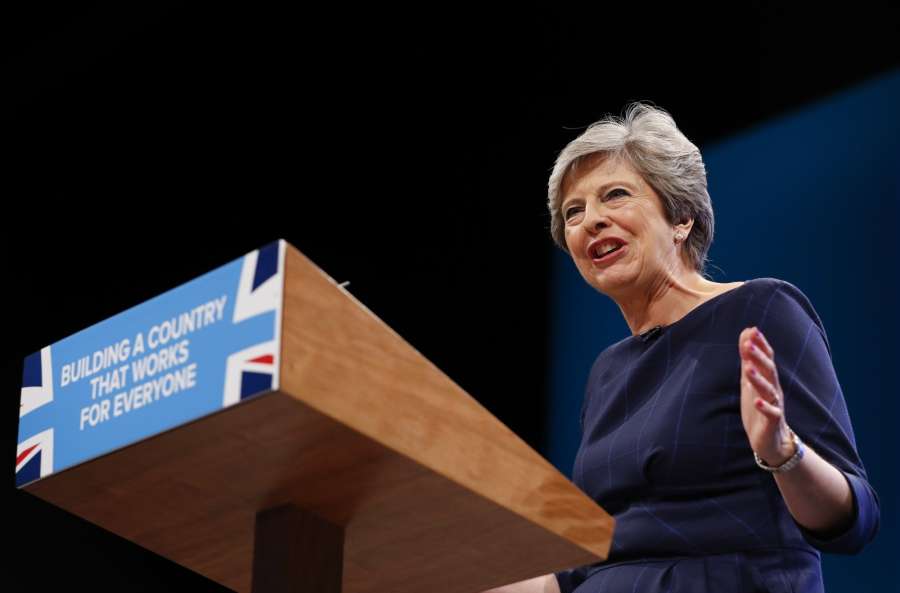 May's decision to give a special deal for Northern Ireland spark demands from London Mayor Sadiq Khan, Scottish First Minister Nicola Sturgeon, Welsh First Minister Carwyn Jones to get a similar deal deals for their territories. Brexit is breaking the United Kingdom.
May is under pressure to get an agreement from the Democratic Unionist Party (DUP) on the status of the Irish border when the UK leaves the EU.The prime minister needs the support of the DUP, which is Northern Ireland's largest party and has 10 MPs at Westminster. The Conservatives lost their Commons majority in June's general election and rely on a deal with the DUP to ensure they can survive key votes, BBC reported.
Mrs May is under pressure to get an agreement on EU divorce issues before European leaders meet on 14 December to decide whether to give the green light to start talks on post-Brexit trade.
The three issues that need to be resolved are the Irish border, citizens' rights and the amount of money the UK will pay as it leaves.
She will return to Brussels as early as Wednesday to try again
---