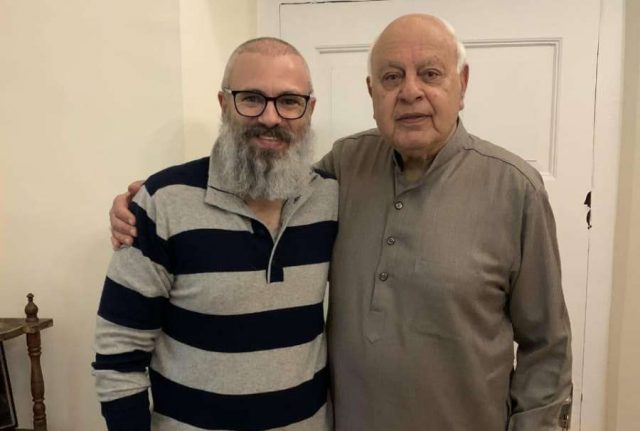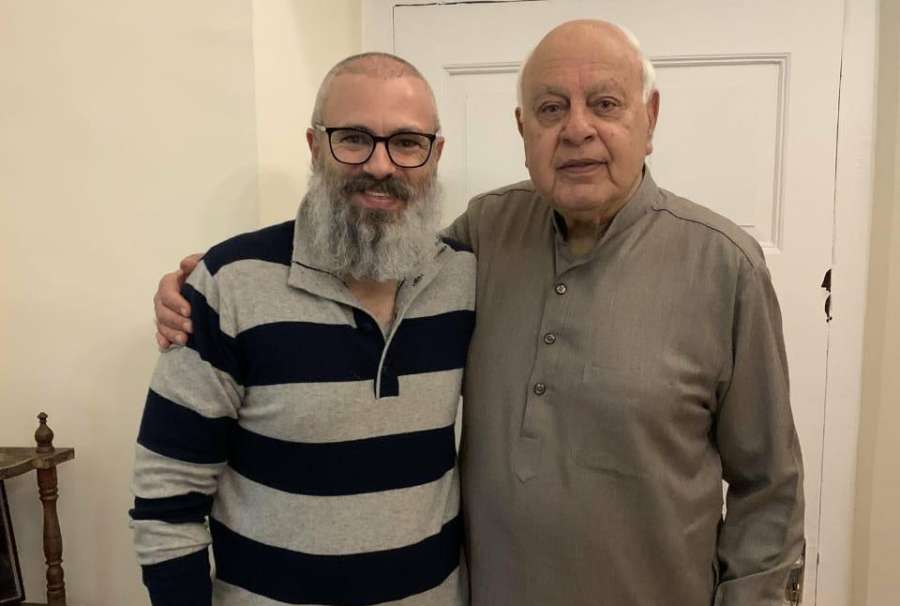 Omar Abdullah was released from prison after seven months on Tuesday. Other detainees like Mehbooba Mufti may follow soon. Omar was received by his father Farooq Abdullah. They are planning to revive the Dynasty Politics in Kashmir.  People are fed up with these prop up politicians who drained state's resources to line their pads.  Kashmiris are disillusioned with dynastic parties and they are now seeking alternatives for socio-economic growth… A special report by Ram Kumar Sharma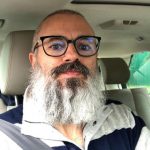 A new political party with no big names ideally should not get much traction. However, there is one party that is giving sleepless nights to two major old political parties. The reason is quite simple and clear. Kashmiris have decided to support politics of socio-economic development. The new entrant, Jammu and Kashmir Workers Party (JKWP), has been receiving popular support as people desire to seek alternative to the dynastic politics in the state by Abdullah family-run National Conference (NC) and Mufti household- led People's Democratic Party (PDP). Sensing the tilt, a 'third-front' has been launched by like-minded political leaders to fight families-oriented politics. All this is a clear indication of credibility as well as existential crisis for the Abdullahs and the Muftis.
The irony is both the NC and the PDP were born through the sentiments against dynastic rule. Shaikh Abdullah founded the NC (originally Muslim Conference) in 1932 to free Kashmiris from the autocratic regime of Dogra king Maharaja Gulab Singh and bring people's rule. While J&K saw the advent of the electoral politics with India becoming a republic, it has been the Abdullah family that ruled the state for the longest period of time. After Shaikh Abdullah, the reigns of power in both party and government remained with his son Farooque Abdullah and later with his grandson Omar Abdullah.
A majority of Kashmiris particularly youth is feeling disillusioned with the dynasts, which is often expressed in social media
As they say, history repeats itself, a seasoned politician Mufti Muhammad Sayeed in late nineties formed his own political party, the Peoples Democratic Party (PDP) claiming to fight against the dynastic rule of the Abdullahs. However, it also ended up becoming state's second political dynasty as Sayeed's daughter Mehbooba Mufti was chosen as his successor. She became the Chief Minister of the then J&K state as the post fell vacant after the demise of Sayeed in 2016.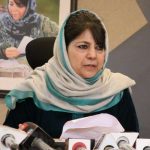 These two parties dominated the J&K's politics, with just two families calling the shots, and the electoral dividends never reached the grassroots level.  Javaid Trali, Political activist from South Kashmir, said there was no internal democracy in these parties, and that pushed average party workers to the wall. As a result, common Kashmiri started alienating from the system of democracy, seeing it as enabler of corruption, murderer of merit. People have lost their faith in these two old parties, which made democracy as their fiefdom while its dynast leaders preferred personal gains over the welfare of Kashmir and its residents.
A majority of Kashmiris particularly youth is feeling disillusioned with the dynasts, which is often expressed in social media. Much before the JKWP came into the existence, its volunteers showed in the local elections what could be the shape of things by winning 138 out of 245 seats in municipal elections. They also put up an impressive show in rural and semi-urban elections. The NC and the PDP ruled the J&K alternately for major period since India got independence in 1947. However, these parties often compromised on their ideologies and aspirations of Kashmiris to cling on to the power by aligning with the national parties with opposite ideologies.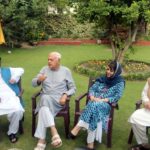 While the J&K struggled with higher unemployment rate, lower Gross State Domestic Product (GSDP), lower per capita income, the NC and the PDP preferred playing emotional politics to save their kingdoms. While the family-run governments did not cause any development activities to happen but rather caused J&K's situation in many sectors to worsen, thus having direct negative impact on people's lives. Jammu and Kashmir was placed at the 21st position in the country and probably the last among the major states for rural unemployment rate. Unemployment has been a bigger problem in J&K as it has much smaller share of main workers (who are employed for more than six months in a year) compared to the rest of India. On economy front, the misgovernance has had bearing on the state's treasury. The fiscal deficit increased from 4.9 percent in 2017-18 to 8.8 percent 2018-19.
Agriculture is one of the crucial wheels of J&K's economy. J&K witnessed huge losses in food production as the revenue output of cereals production declined to Rs 25.35 billion in 2016-17 from Rs 29.52 billion in 2011-12, according to the latest report by the Ministry of Statistics and Programme Implementation. Saffron and apple are not just the major crops in the Kashmir valley but its identity globally. However, revenue output from saffron and apple fell from Rs 40.5 million to Rs 23.72 million and Rs.1.41 billion to Rs 1.37 billion respectively, from 2011-12 to 2016-17. The scenario is same for other major agriculture commodities such as condiments, cherry, almonds, pears among others. However, the dynast rulers had no time to address these issues, leaving farmers in lurch.
The lack of employment opportunities, inadequate infrastructure for economic growth, and lesser representation in governance during the dynastic rule sowed the mistrust among common Kashmiris. Feeling let down by the NC and the PDP, now people are looking for better alternatives for their socio-economic growth.
---