EU leaders agreed to start preparing for trade talks with the UK as British Prime Minister Theresa May admitted there was "some way to go" in negotiations….reports Asian Lite News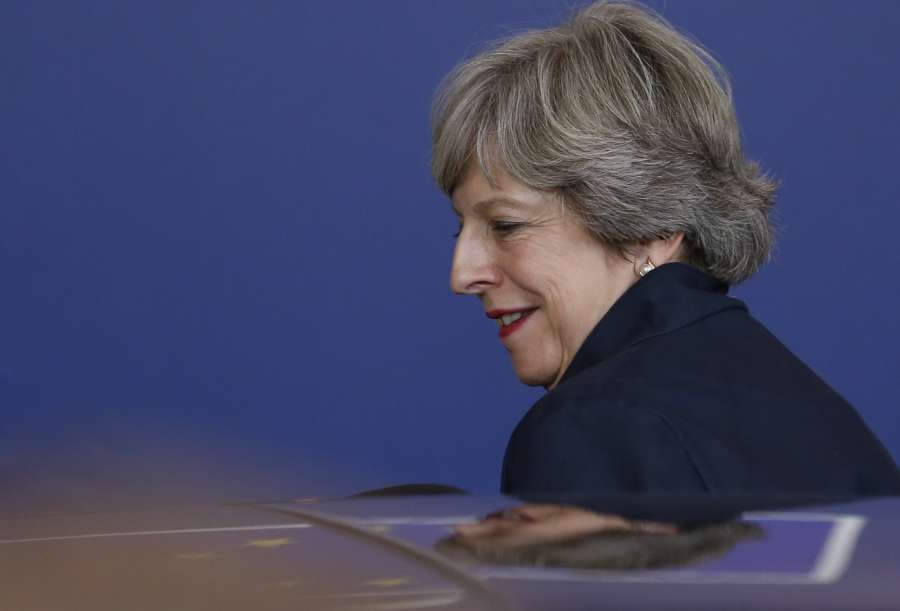 Her 27 EU counterparts agreed at a Brussels summit that not enough progress had been made on other issues to begin formal trade talks now. But by starting internal talks, they were paving the way for them to begin, possibly in December, the BBC reported.
May said she was "ambitious and positive" about the negotiations.
The other 27 EU leaders gathered in Brussels for a crunch summit to assess the progress made so far in Brexit negotiations with Britain, which is due to leave the EU in March 2019, following last year's referendum result.
They officially concluded that "insufficient progress" had been made in negotiations over citizens' rights, the UK's financial obligation and the border in Northern Ireland to allow them to move onto the second phase of talks with the UK dealing with trade discussions, after a discussion lasting just 90 seconds.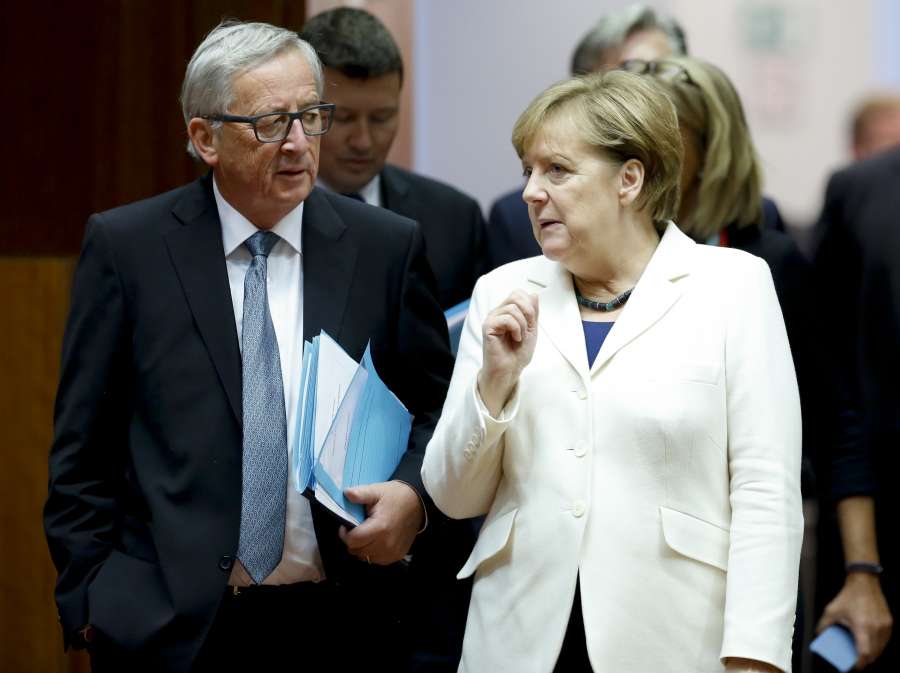 But European Council President Donald Tusk said they had given the green light to preparations for the "second phase" of Brexit talks, dealing with trade.
Speaking after the summit, May said: "I am ambitious and positive for Britain's future and for these negotiations but I know we still have some way to go."
The British Prime Minister made a personal appeal to her EU counterparts at a working dinner on Thursday night, telling them that "we must work together to get to an outcome that we can stand behind and defend to our people", a senior government source told BBC.
German Chancellor Angela Merkel on Thursday lamented that a lack of progress in Brexit talks had put the brakes on advancing to the second phase of negotiations on trade but she remained optimistic that the deadlock could be resolved by December.
But Dutch Prime Minister Mark Rutte was less upbeat and told press in Brussels that May had not brought enough clarity to the discussion table, adding that he had personally phoned to encourage her to do so.