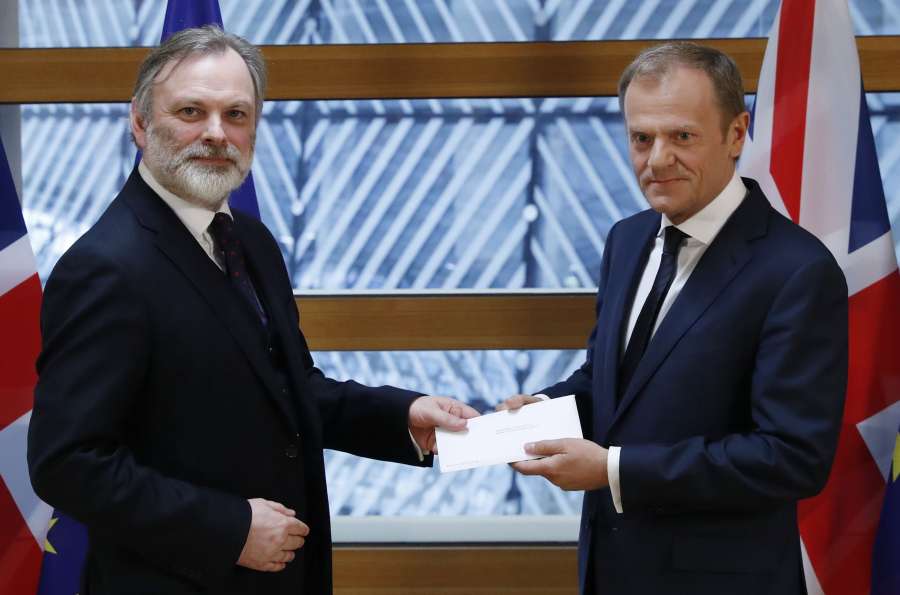 The European Union (EU) and the UK will begin their Brexit talks on June 19 as expected, according to a  joint statement by EU and the European Commission (EC)….reports Asian Lite News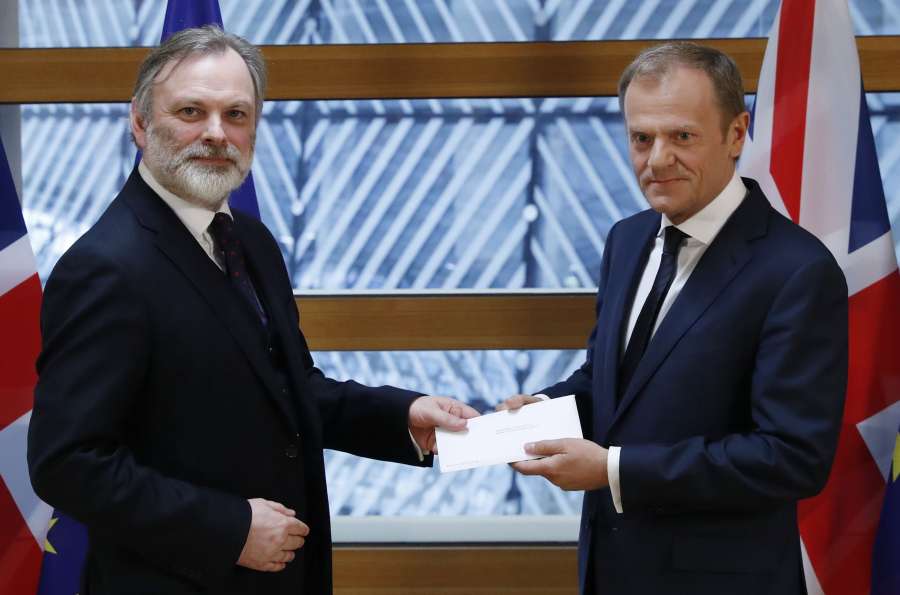 The new statement dismissed all rumours that Brexit negotiations may delayed due to the poll debacle faced by Prime Minister Theresa May and they will ask for some more time to start the process.
According to the statement issued on Thursday, the EU and the UK are set to begin negotiations on Article 50, which was triggered on March 29 and sets out the procedure for withdrawing from the 27-member bloc, reports Efe news.
"Michel Barnier, the European Commission's Chief Negotiator, and David Davis, Secretary of State for Exiting the European Union, agreed today to launch Article 50 negotiations on Monday, June 19," the statement said.
The negotiations are scheduled to last approximately 18 months, from June to November 2018, a short period of time given the number of subjects that will need to be covered as the UK breaks free of the EU.
UK Prime Minister Theresa May had hoped to enter negotiations with a strong bargaining hand, but the recent snap general elections have left her without a majority in Parliament and mired in talks between her Conservative Party and the minor Democratic Unionist Party of Northern Ireland in a bid to achieve a ruling pact.
May gambled that a strong election win, as forecast by some pollsters, would boost her majority in the House of Commons in time for the Brexit talks, but instead, her party surrendered 13 seats in the lower chamber.
Among topics that need to be agreed upon is the status of UK citizens living and working in the EU, as well as that of European nationals doing the same in Britain.
Also, the size and scope of the "divorce" settlement must be decided, the statement added.
---