US and Western Nations poised to punish Pakistan for its failure to stem terrorism in its soil…writes Dr Sakariya Kareem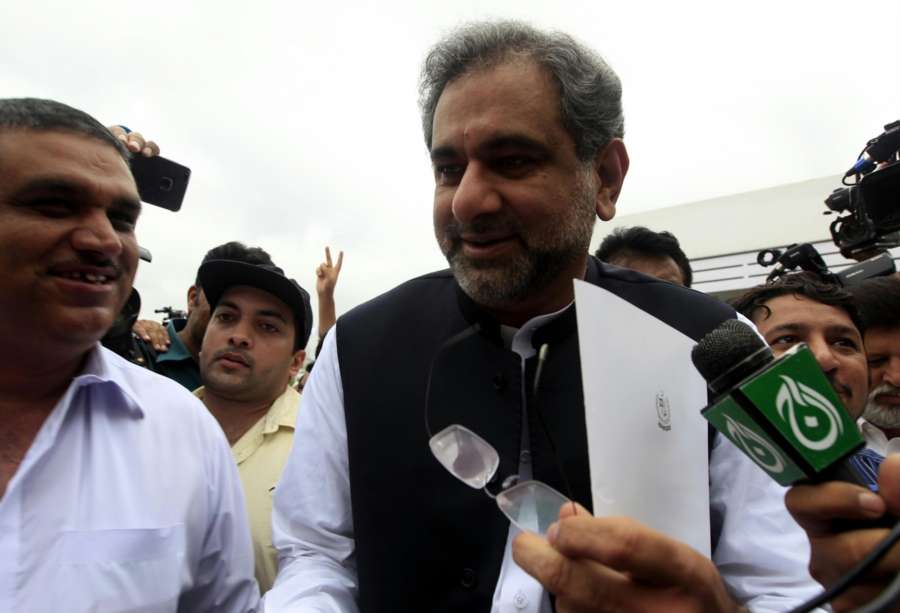 The United States and the European nations are readying to tighten the screws on Pakistan by placing it on terror-funding watch list next week. But it may be too little, too late and perhaps, temporary.  The Financial Action Task Force (FATF) is scheduled to meet in Paris to take a final view and hopefully, a final decision on placing Pakistan on a watchlist of countries considered non-compliant with global anti-terror financing measures.
Sensing serious trouble on the card, Pakistan acted last Friday, on February 9, 2018. Its President Mamnoon Hussain promulgated an ordinance amending the Anti-Terrorism Act, 1997 with regards to proscription of terrorist individuals and organisations to include entities listed by the United Nations Security Council (UNSC).
This would end a longstanding ambiguity over the status of Hafiz Saeed-linked Jamaatud Dawa and Falah-i-Insaniat Foundation (FIF) by firmly placing them on the list of proscribed groups.
Dawn newspaper reported that this was a 'quiet' move, made public three days later. It lamented in its editorial that it was not a determined move and that it was only through an ordinance with a life and that it would lapse.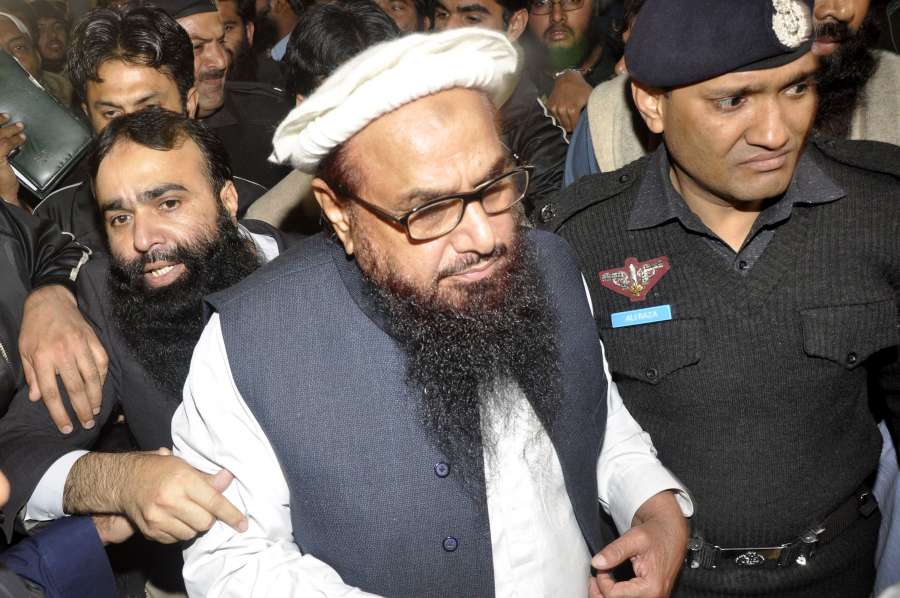 A major impact of the new ordinance would be the proscription of Hafiz Saeed-linked Jamaatud Dawa and Falah-i-Insaniat Foundation along with the UN listed outfits of Al Akhtar Trust and Al Rashid Trust.
However, three important things need to be considered. One, Pakistan is desperately trying to ward off the punitive action and the FATF may let it off the hook with a warning and ask it to act under a time-frame.
Secondly, although under the UN Security Council mandate, the move is essentially Western and does not have the participation of that most notorious of Pakistan's "all weather friend", China that has always used its veto and its pressure-power to get Pakistan off the global hook on terrorism. This move comes amidst terse criticism and warnings from the Trump administration on each of which, China has rushed to Pakistan's help. Asia, particularly South Asia, is getting divided on US-versus-China line where there is intense partisanship.
Third, how far would Pakistan actually be affected? It was on the FATF watch list earlier in 2012 and remained on it for three years till 2015. Placing it again would have Pakistan kicking and protesting, but continuing it with its promotion of the terror groups now that it has China to offset any US and European pressures.
Nonetheless, the US has moved in a determined manner and has got the support of key European nations – Britain, France and Germany – also UNSC Permanent Members.
Trying to counter it on the diplomatic level is the less-known Miftah Ismail, Adviser to the Prime Minister of Pakistan for finance, revenue, and economic affairs with the status of a federal minister. He has replaced former finance minister Senator Ishaq Dar, who is in serious trouble with the judiciary. In short, Pakistan does not have a full-fledged finance minister.
It remains to be seen if the motion against Pakistan would be adopted at the FATF meeting from February 18 to 23.
The FATF maintains grey and black lists for identifying countries with weak measures to combat money laundering and terror financing. The watchdog does not have the powers to impose sanctions on a country found not meeting the required standards.
However, its listing can affect international transactions from the country concerned as those would then become subject to greater scrutiny.
This is the troubling part for Pakistan as it will increase the cost of doing international/cross-border transactions and ultimately higher cost of doing business locally.
The US remains the prime mover.  Its senior officials maintain that the moving of the motion against Pakistan at Pars was is a well-thought-out manoeuvre to urge Pakistan into taking action against all militant groups rather than just selective ones.
"It is time for that to stop, and so we are working with our allies, who also are affected, to see effective action against groups such as the Haqqanis and elements of the Taliban," an US official was quoted by Reuters news agency as saying.
The intergovernmental body had at its plenary in Buenos Aires held in the first week of November last year had asked Pakistan to furnish a compliance report on actions taken against Lashkar-e-Taiba and JuD at the Paris meeting.
A UNSC 1267 sanctions committee's monitoring team visited Pakistan in January to review the compliance, but analysts fear that the FATF review could be tougher for the country. It is feared that the international body can take some punitive action against Pakistan.
The FATF maintains grey and black lists for identifying countries with weak measures to combat money laundering and terror financing. The watchdog does not have the powers to impose sanctions on a country found not meeting the required standards. However, its listing can affect international transactions from the country concerned as those would then become subject to greater scrutiny.
Pakistan has expectedly decried the move, accusing the Trump administration of 'scapegoating' Islamabad for America's own failure in winning the war against terror in Afghanistan.
Significantly, it is Pakistan's Interior Ministry being asked to act and hence, while the voluble Foreign Minister Khawaja Asif and Defence Minister Dastgir are keeping quiet, the batting is being done by Interior Minister Ahsan Iqbal who warned that any US effort to bully Pakistan "will be counterproductive."
He has talked of "irreparable damage" to US-Pak bilateral relations, leaving out the European nations who have joined the move.
During an interview to CNN, he warned that "any unilateral action in Pakistan will be a red line for Pakistan," adding with bravado for domestic audience: "Pakistanis are dignified people. We want to have a friendship which is based on mutual respect but any effort to try to bully Pakistan or force Pakistan will be counterproductive."
He also walked the usual talk about Pakistan being a 'victim' of terrorism, a line that the US and Europeans have stopped believing for long.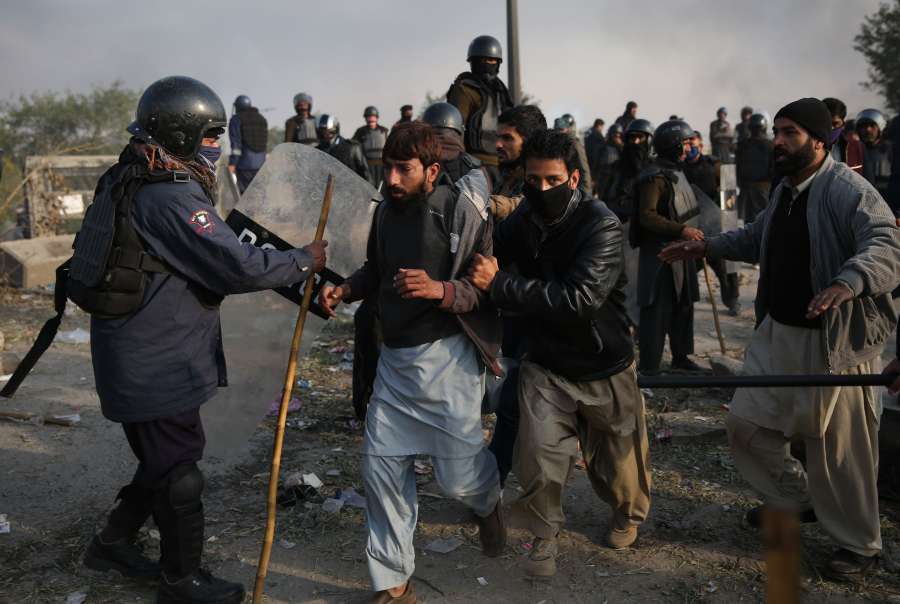 "There is no country in the world that has made as many sacrifices and as much contribution towards fighting terrorism [as Pakistan] in the last years," he said, trotting out the familiar claim that Pakistan has lost about 60,000 people and suffered a $25 billion loss to its economy.
The FATF move comes when the Trump administration has asked Congress to approve $336 million of civil and military aid to Pakistan for the next fiscal year, arguing that the proposed military assistance will help defeat Al Qaeda and the militant Islamic State group.
The total request is $10 million less than the previous year and links the defence assistance to Islamabad's action against alleged terror safe havens on its soil.
This distraction that happens in the way the US political system works comes despite a warning by its own intelligence agencies.
The Pakistani military is holding back counter-terrorism cooperation with the United States while continuing to go easy on militant groups allegedly based in the country, US Director of National Intelligence Dan Coats has said.
Coats alleged during a hearing of the Senate Intelligence Committee: "Pakistan-based militant groups continue to take advantage of their safe haven to conduct attacks in India, in Afghanistan, and including US interests therein," Coats claimed. Pakistan denies claims that it provides safe havens to any militant groups.
"Ongoing Pakistani military operations against the Taliban and associated groups probably reflect the desire to appear more proactive and responsive to our requests for more actions against these groups," the intelligence director added.
Leaving out the accusations from the US officials, it is interesting to note how the move to proscribe militant bodies, taken under threat of FATF action, is being viewed at home.
Dawn newspaper asked in its editorial (February 14, 2018) "Has Pakistan done the minimum it needs to prevent punitive action by the international community for allegedly harbouring militant groups, or is this the beginning of a genuine attempt to rid Pakistan of all forms of militancy whether externally directed or internally? The timing, on the eve of the meeting, and the method, a presidential ordinance that can be promulgated overnight as opposed to an act of parliament, suggests that the former may be true.
"At every point, there have been and continue to be explanations and unconvincing justifications for Pakistan's inability to adopt zero tolerance against militancy. Too often, the arguments against a zero-tolerance policy have been embedded in expedient reasons. Sometimes it is that Pakistan is not in a position to absorb a blowback from militants who find themselves suddenly under pressure from the state, at other times the justification offered is that Pakistan does not need to militarily act against groups that have not taken up arms against the Pakistani state and society. But the quasi-justifications always have the effect of allowing a significant part of the militancy, terrorism and extremism spectrum to continue to proliferate in the country. At some point — arguably, a point that has long since been passed — it is important to have ideological clarity about who are the enemies of peace, stability and constitutional democracy in the country and to fight them with determination and consistency."
The editorial hits the nail on Pakistan's head with its conclusion:
"The unfortunate reality is that Pakistan appears to have neither the will nor the capacity to stamp out militancy of every stripe and colour — despite persistent official claims to the contrary. Time and again, the state has insisted that Pakistan's fight against militancy is its own. That is unequivocally and undeniably true. But it makes little sense to claim a fight as necessary to the stability and long-term existence of Pakistan and yet not adopt a zero-tolerance policy against militancy. Pakistan does not and should not need external pressure and cajoling to shut down networks of militancy that are inimical to modern, peaceful societies based on the rule of law. Organisations like the LeT, JeM and affiliated groups ought to have no space in present-day Pakistan."
An interesting thing on the eve of the Paris meeting and Pakistan's desperate efforts to get off the hook is that Islamabad has stopped spewing anti-India venom.
Asked by CNN about India's role in this scenario, Iqbal said that the US needs to see South Asia or Afghanistan from its own independent perspective, not through the prism of India. "Pakistan and the US have a long history of partnership and relationship, [whereas] a third country can spoil the scenario in the region."
Something more interesting: the usually voluble Hafiz Saeed has gone quiet. (Ends)