Several Indian community organisations across Greater Manchester celebrated the festival of Holi recently with energy, gaiety, fun frolic and food…reports Rahul Laud for Asian Lite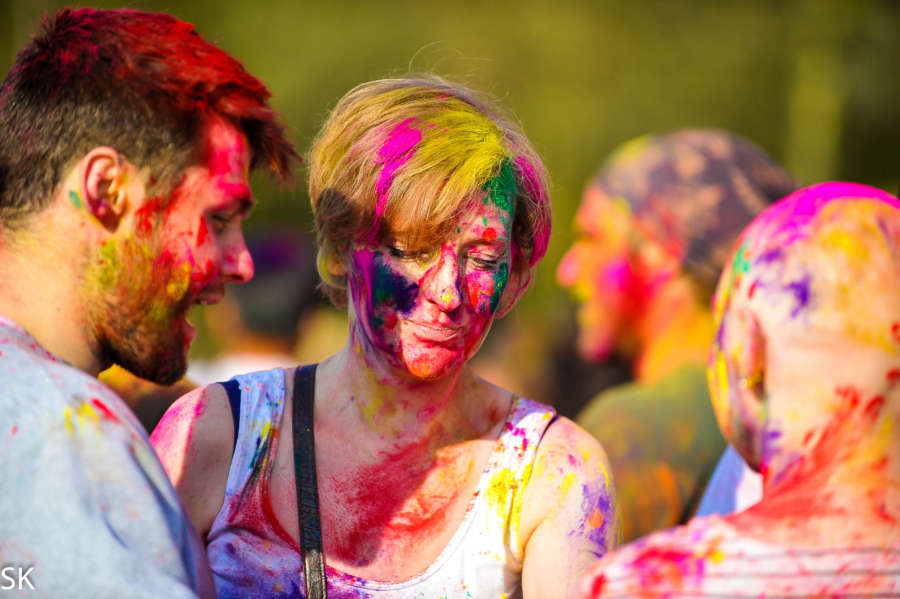 The spirit of Mancunians to celebrate the festival of colours was witnessed recently in the city of Manchester. This year the city Indians also paid rich tributes to the Indian soldiers , martyrs at Pulwama and some chose the theme to burn the evil of terrorism to make it coherent with he Holi festival that resonates the victory of evii over good.
Organisation included the Indian Association who celebrated at  the Plattfield Park, Sale Indian Cultural Society's 9th year Holi Celebration was held at the Sale Community Centre and the Gita Bhavan temple trust invited svereal of their devotees and people from all walks of life in Manchester to join the celebration. It was another memorable day with kids enjoying the spirit of Holi with friends and family.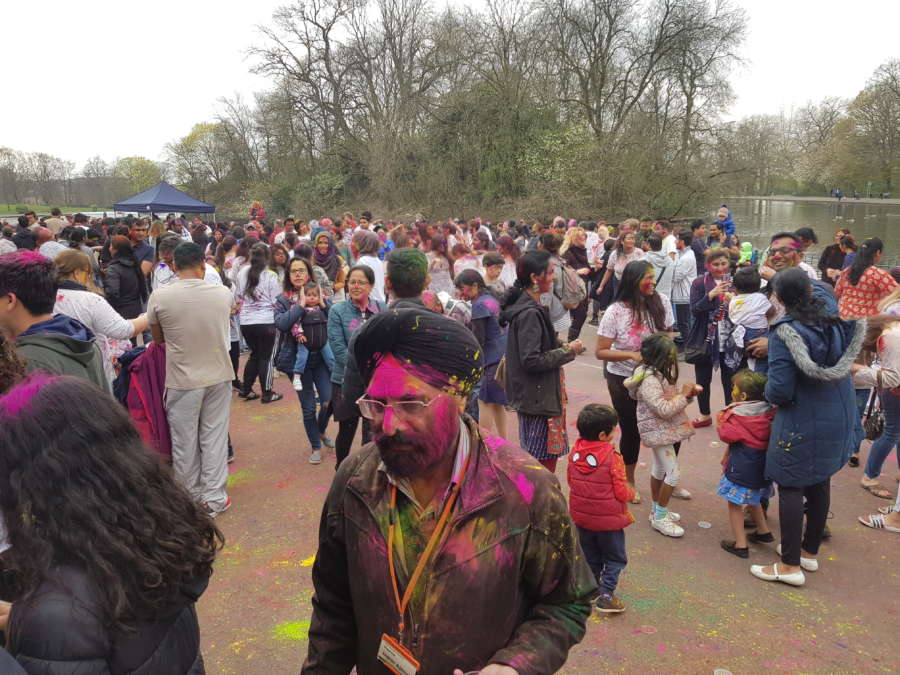 Holi songs and dances by enthusiastic children and women at all events marked their glory of the festivity. .
Traditional Indian food, Bollywood music and healthy organic colours were splashed and painted all with various colours.
It was lovely to see younger generation joining the celebration at all events with parents and the local community.
Members and leaders of different organisation echoed a common sentiment that Indian festivals are here to stay . Young and old of Indian origin promised that they would keep Indian traditions alive in the city and invite all in the spirit of multi-faith cohesive activities.