GLYN PRESTON: "The Only Way to Beat the Tories in Montgomeryshire is to Back Kishan Devani and The Liberal Democrats. It's important that all Labour, Plaid Cymru and Green voters unite to stop the Conservatives, for the sake of future generations in our country."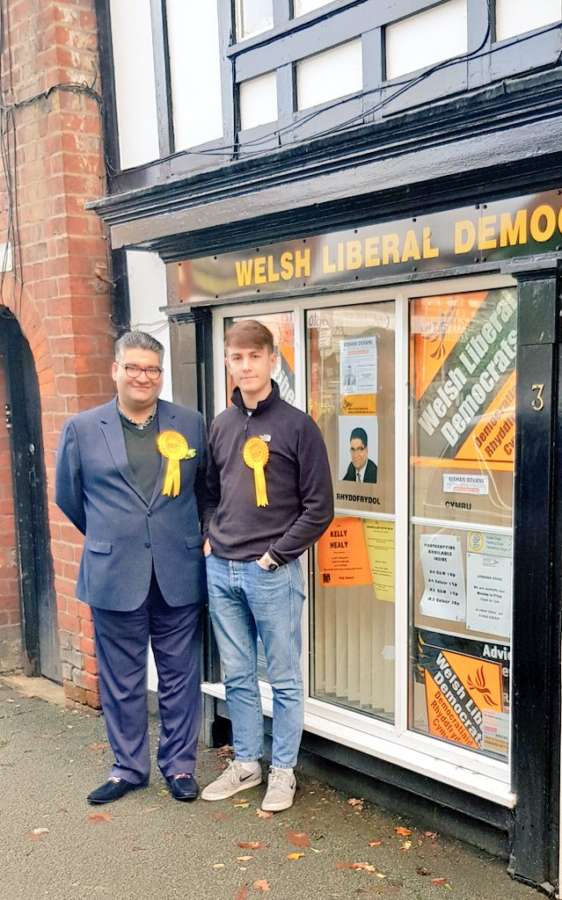 Glyn Preston, a former local Labour member and activist, left the Labour Party and joined the Liberal Democrats last week. Glyn had campaigned for the Labour party at various levels – including being a delegate to the Welsh Conference, a Youth Officer in his local party and canvassing for the Party at the last General Election.
Glyn, from Llandinum and now studying Politics at the University of Birmingham, now feels unable to support the Labour Party at the next General Election, for a variety of reasons and has instead decided to join the Liberal Democrats as they are the only party offering any credible opposition to the hard-right Tory government. Moreover, with the closeness of this race in Montgomeryshire, he feels that a vote for anyone other than the Liberal Democrats is handing victory to the Tories.
Glyn said: "Kishan Devani is the only candidate that can beat the Tories in Montgomeryshire. I am committed to getting Kishan elected and beating the Tories and plan to play an integral part in the campaign by travelling back from University a number of days a week to work on the campaign. This is a once in a lifetime election and we must not let this divisive nasty politics take over our country."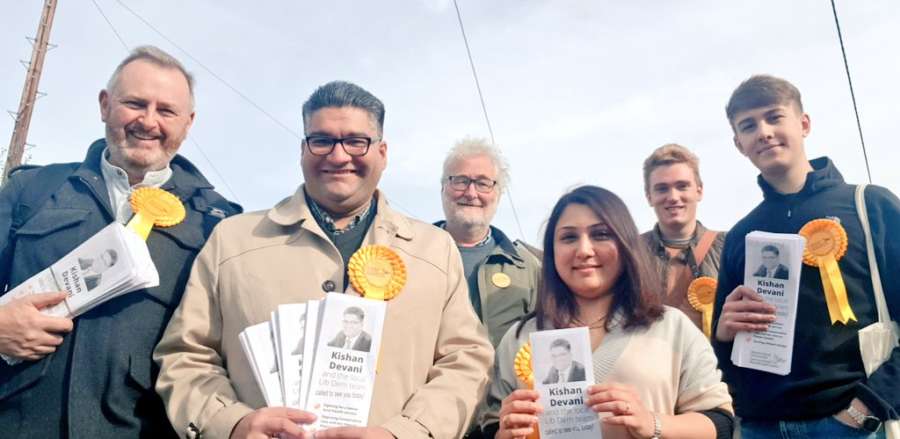 "It's important that all Labour, Plaid Cymru and Green voters unite to stop the Conservatives, for the sake of future generations in our country. The Conservatives' divisive politics has damaged our country, we must not let values which we pride ourselves on such as tolerance, respect & openness be jeopardized due to the Conservatives."
"The Tories have let us all down in Montgomeryshire with the youth and young families being hit the hardest with school cuts and chronic under-investment, while the elderly have been let down over public transportation chaos and national policies such as the scrapping of the Over-75 TV Licensing Scheme."
Kishan Devani, the Liberal Democrat Candidate at the next General Election has welcomed Glyn to the Montgomeryshire Party stating: "It's great to have Glyn on-board, helping us to win at the next election."
"Glyn represents one of a number of new recruits to the local Party, which over the past few weeks has also welcomed former campaigners from the Greens, Tories and Plaid. What unites these people is the belief that only the Liberal Democrats can beat the Tories in here, providing the strong voice the Constituency and standing up for our public services that have been so badly let down over the last few years."
---