Besides Vara, Alok Sharma, Rishi Sunak and Suella Fernandes will represent Indian diaspora at British cabinet….reports Asian Lite News.
Former Justice Secretary Shailesh Vara returns to British cabinet as Parliamentary Under Secretary of State for Northern Ireland. He was welcomed to the Northern Ireland Office by the department's Permanent Secretary Sir Jonathan Stephens.
Vara's experience in the justice department and his vast legal knowledge will be an asset to the new post to solve the vexed Northern Ireland power sharing crisis. He will work with Karen Bradley, the new Northern Ireland Secretary.
Mr Vara is also working as the co-chairman of Conservative Friends of India (CFI).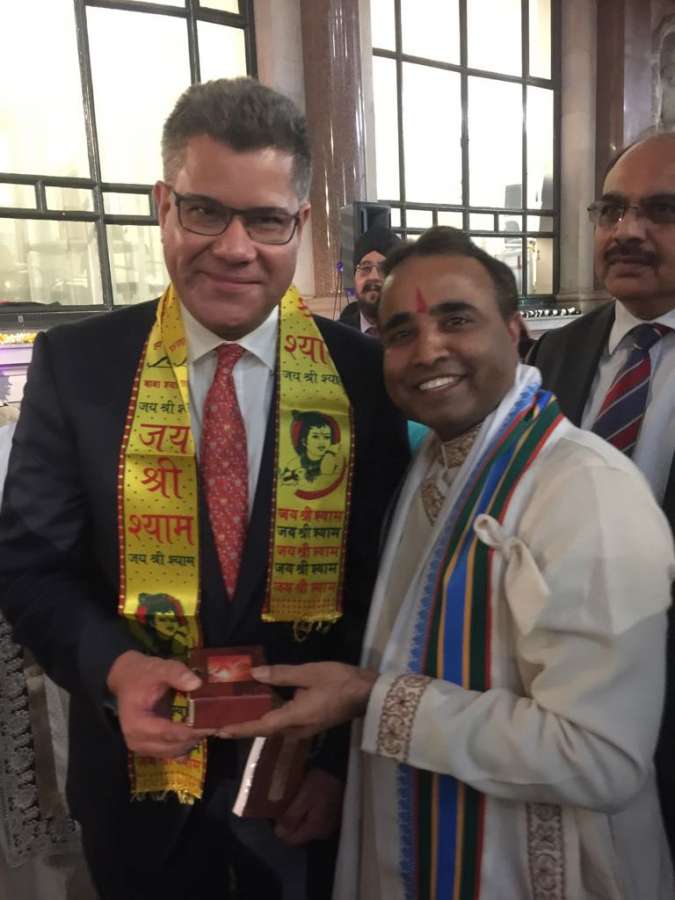 Reading West MP Alok Sharma was moved from his post to become the minister of state for employment at Department of Work and Pensions.
Other prominent inductions of MPs from the Indian diaspora are Richmond MP Rishi Sunak and Suella Fernandes – strong Brexiteers.
Rishi, the son-in-law of Infosys founder NR Narayana Murthy, one of the richest man in India, was appointed parliamentary undersecretary of state in the ministry of housing, communities and local government.
Rishi's induction will rise his prospects to become a main player in the British politics. He was re-elected from the safe Tory seat with a higher margin 2017.
"Rishi has proved to be a diligent constituency MP and it was no surprise to see him re-elected with an increased majority in 2017," former Tory leader William Hague said.  "He is an exceptional individual and I believe he will continue to be a strong and effective advocate for our community."
Fernandes, a  former barrister, was named the parliamentary undersecretary of state in the department for exiting the European Union. The lawmaker of Goan origin has lately emerged as a major figure in the Conservative Party, steering a group of MPs as chair of the pro-Brexit European Research Group.
Fernandes grabbed headlines for her stand on Brexit. "I think getting a deal is eminently possible," Fernandes said in an interview with the ConservativeHome website. "In the event of no deal, that's great as well for us."
The move is seem to placate the Members of the European Research Group, which have the potential to derail May's plans and even oust her as leader if they think she's betraying the public's 2016 vote to leave the EU.