Harmeet Ahuja, the CEO of Sun Mark Ltd has helped grow the company from an FMCG distribution business to one which now has business in over 130 countries. A multi-award winning export company with many Queen's Awards to boast about, Harmeet is an outstanding, inspiring and one of the most sought- after leaders in the country today. Asian Lite's Kavita Meher meets Harmeet (Sunny) Ahuja:
Let's start with some basic background information, where did you born and where did you grow up?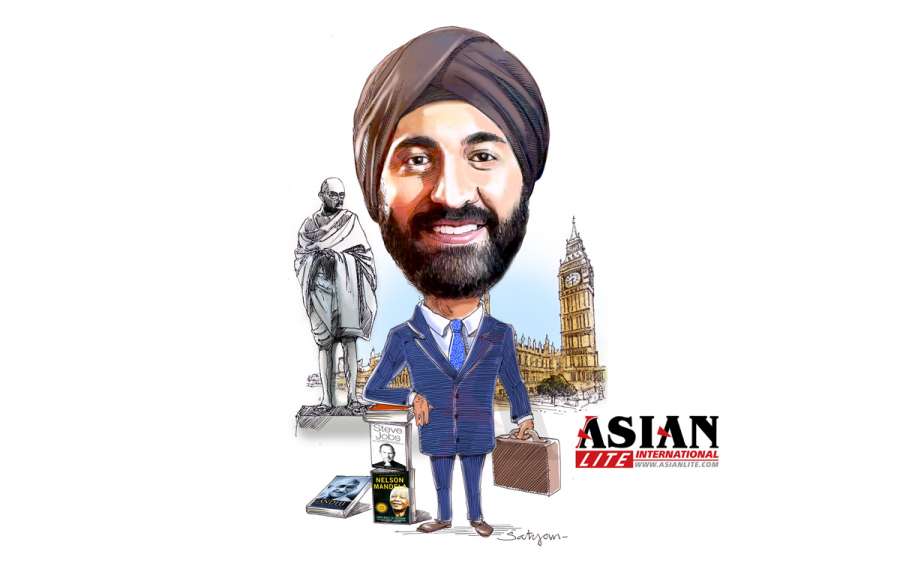 I was born in New Delhi, India but my family moved to the UK when I was just five years old, so my upbringing was all in Britain but my parents always made sure that we never forgot our Indian culture. I was schooled at Latymer Upper school and did a degree at King's College London and then an MBA later on from Henley Business School.
Oldest memories of UK, and India? 
Memories of India are very much a hazy blur since I was so young but our first home in the UK was Hounslow and I remember it still being very different to Delhi and with Hounslow being so close to the airport it was very exciting to see planes flying around.
Tell us about your work? Let's begin by telling us what it is you do.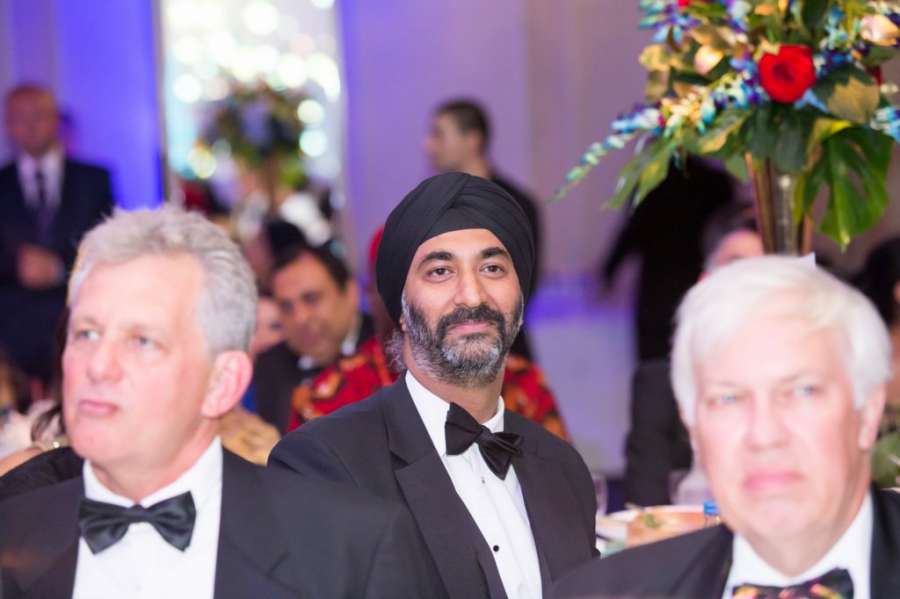 I am the CEO of the Sun Mark group which encompasses a number of activities. Our main business, Sun Mark, is a fast moving consumer goods business which distributes and markets products into over 130 countries, primarily emerging markets. This company has won 5 consecutive Queen's Awards for Enterprise in International Trade which is a British business record. We also have a freight forwarding business and a number of hotels in the UK and abroad so we have quite a diverse range of activities.
What would you consider your achievements? 
I was given the opportunity to work alongside my father-in-law, Dr Rami Ranger CBE, which has proven to be an incredible experience. I have always been interested in business and industry so when he asked me to see if I would like to work with him I was enthusiastic and that enthusiasm has not abated after 15 years. Our work is very challenging due to the nature of the countries we work in and the range of cultures we work with but this also makes it more enjoyable. Though the company has grown a lot over the years and we have had the honour of being recognised for our achievements by a number of bodies the icing on the cake was the five consecutive Queen's awards and going to Buckingham Palace to meet Her Majesty the Queen.
When you started, the profession was run in the style of? Difference in the profession then and now?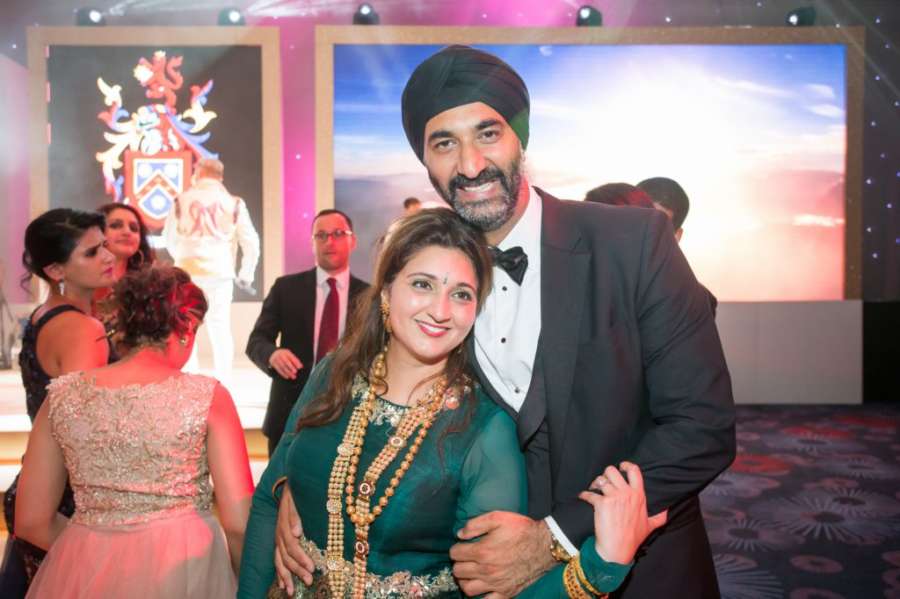 Our business has evolved from a successful SME to a much larger business with operations in a number of countries. With that we have had to change the way we run our business but at the core of it has been a culture of making sure that we are always doing our best for our customers and making sure that we are helping them to succeed. Their success in fact is our own success and lays a firm foundation for our future growth.
Did anyone in particular influence you? What inspired you to chose this line & continues to motivate you? 
The greatest influence has been Dr Rami Ranger with whom I have had the privilege to work closely with and to learn a great deal from. There aren't many people out there who get such close contact with people who have what it takes to make a real change to our world so I try to absorb as much as I can from him.
Tricks of the trade you learnt from an important person that you use even today? 
The old sayings people cite about business and life are actually very true. To pick one is difficult but sayings such as "success is 1% inspiration, 99% perspiration" are very true. I believe most success comes about as a result of really hard work and actually keeping going when others give up. Whatever your talent or luck or idea is, you are doing the very best you can to chive its maximum potential.
What changes have you brought about as a leader? 
I like to understand situations very well and help people to work together to make things happen.
One thing about working in this profession that not many people know?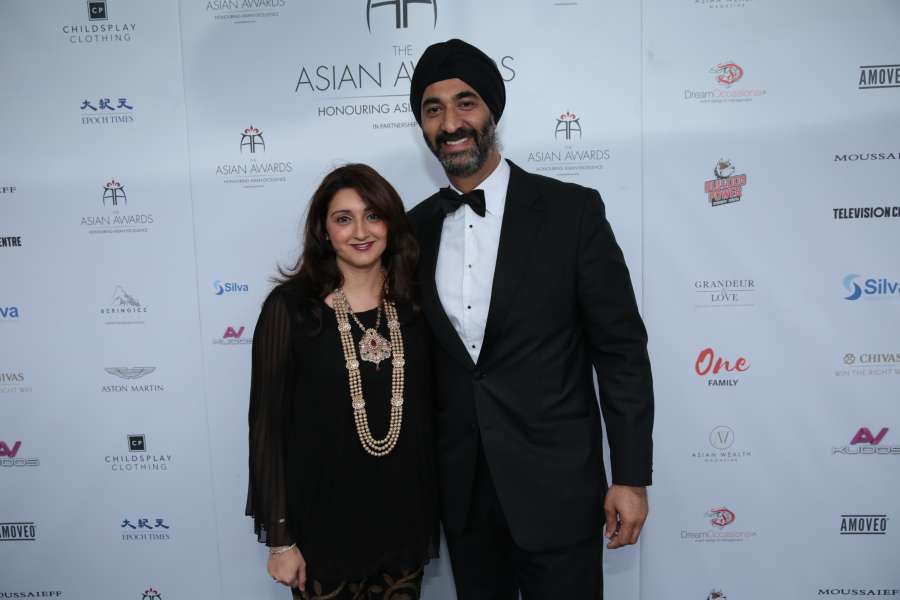 Unless you are dealing with a diverse range of countries from paces such as Fiji, to Iraq, Nigeria to Yemen, Barbados to Vietnam and so on, it is impossible to understand how diverse people really are. It is truly fascinating but also very challenging and not something others can empathise with. This is the most challenging but also the most rewarding – the ability to be able to connect with people from so many parts of the world is a very special feeling.
As the senior, how do you manage to monitor all the company's activities? 
We have a system of reporting on evets which works well and our team works closely to put plans which we all agree on, into practice. People are empowered to achive their goals which makes monitoring activities that much easier.
What do you think is different about your approach to work that is different from your contemporaries? 
I am not sure I am different but then I do not spend much time thinking about the activities of others as I am fortunate enough to have a lot of challenging activities to deal with myself so just keeping on top of those is engaging enough.
How do you manage career and home? 
If you ask my family I am not sure I do that very well! In previous years it was more difficult but now as we have matured as a business it is getting easier to share more of the demands with our team so I hope I am getting better at achieving a better balance.
Low point of your life & High point of your life?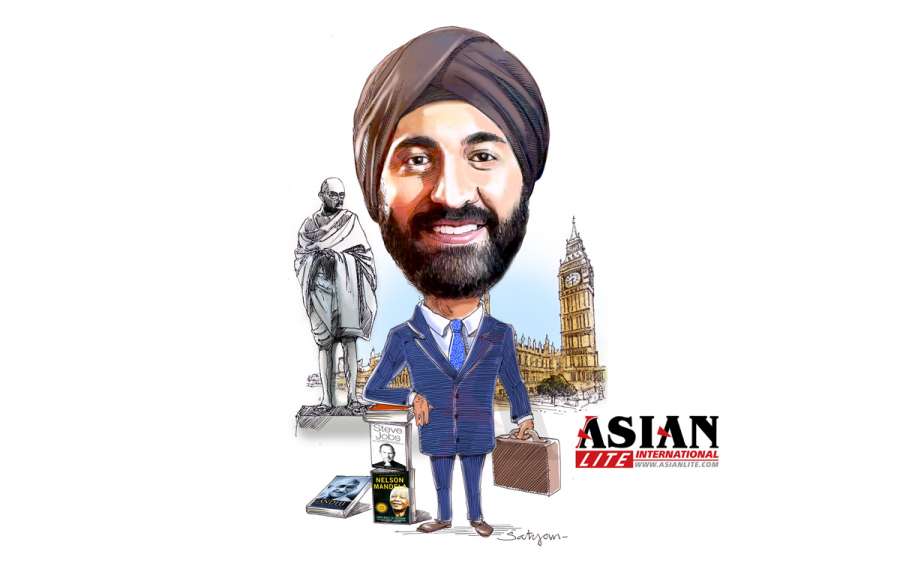 High points – many over of the last few years. In business it has been the growth of the business and accolades we have received in recognition of this. Personally, I am lucky enough to be married to a great and wonderful person and we have two amazing children who I dote upon. I am also lucky enough to have a great family including my parents, in laws, brother, cousins and many others and we share so much happiness together but also share the burden of any problems and grief as it arises throughout our lives.
Highlights in your career?
Many as I have mentioned but I feel I have a long way to go and look forward to what lies ahead.
 A typical day in your life looks like?
I tend to start early and, if I can drag myself out of bed, I will typically go for a work out at about 6am and then that gives me a good start to the day. I arrive by about 8.30am and tend to have a busy diary, much of which is pre-planned. This will include meetings with customers and suppliers, calls with overseas offices. I tend to finish by about 7pm but this could easily be followed by evening engagements but I try to balance this somewhat and try to get home to put our children to bed first and then go out as required.
What is your message for aspiring youngsters who would like to mirror a successful career path, such as yours? 
I would not recommend mirroring anyone but rather learning from the experiences of others and seeing how you can apply that to your own circumstances. The one thing I would tell people is do not take anything or anyone for granted. This applies in both business and personal life.
Pre-requisites for being a successful professional?
Hard work and doing your very best at every job you do.
The best thing about being in Britain and working, settling here? 
What's not to like – except maybe the weather? I just like the British way of life, the honesty of people and their openness with those from different backgrounds. It is truly a great place and it is all too easy to take it for granted. It's when you work with so many other countries and societies that you truly value what we have here.
What are you currently working on & future plans?
I enjoy my work so look to continue to grow what we have. We have a great opportunity and it would be a shame not to take it as far as we can take it.
SNIPPETS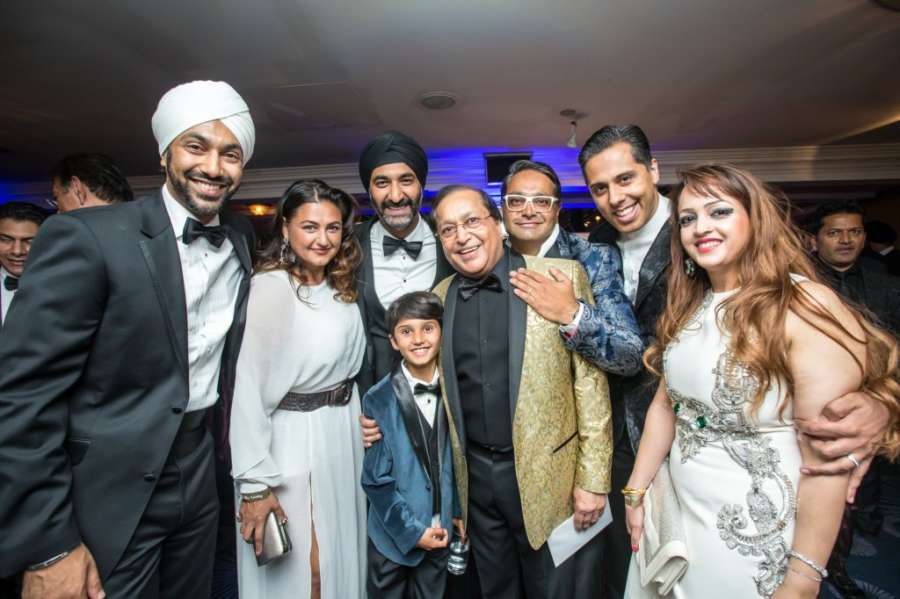 Favourite restaurant for a working lunch? 
Hakkasan
Relax in your spare time? 
I love to spend time with my family – we often forget how important they are and before you know it, so much of your life has gone.
A day in the movies, dining or a day of shopping? 
Dining
Favourite meal & drink? –Drink: Gin and tonic; meal: difficult to specify any particular cuisine – so many great foods out there – if they are well cooked they all taste so good, but it always difficult to beat your mother's cooking too.
Favourite holiday place?
Seychelles (but I have plenty of travelling left in me).
Your song of the moment?
Despacito
If not in this profession, you'd best be….?
Never thought about it but possibly teaching or public life/politics in one form or another.
Are you social network savvy? 
Amazon prime – I find it incredibly convenient. I am social savvy but not very much engaged. I'm not on Facebook and not very active on Twitter. I understand they are important for the world we live in but I prefer not to live life on or via social media and instead take the time to meet and talk with people.
If you could invite three people, living or dead, to dinner, who would they be?
Barack Obama, Steve Jobs and Nelson Mandela.
The last line of your autobiography will read…? 
Let me come back to you once I have had a chance to live a little more.
Book you are reading? 
The Spy Who Came In From The Cold