The International Association for Human Values (IAHV) recently conducted a three day training workshop in Manchester to train volunteers and educate them with skills related to Healing, Resilience and Empowerment. Rahul Laud, a course participant, reports and shares an exclusive conversation with Katrien Hertog, Director of Peace Building Unit UK and Europe for Asian Lite News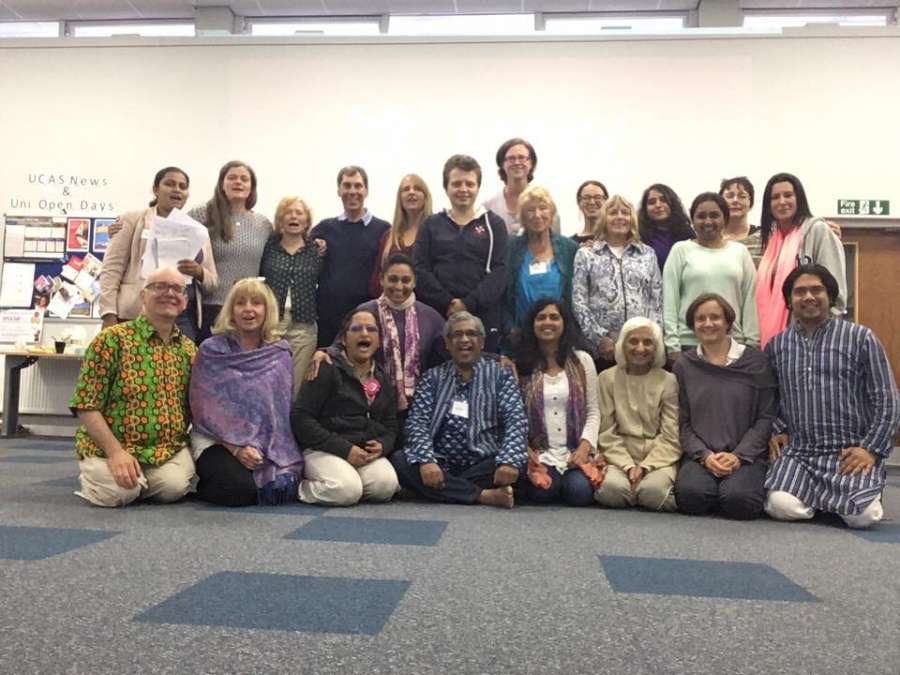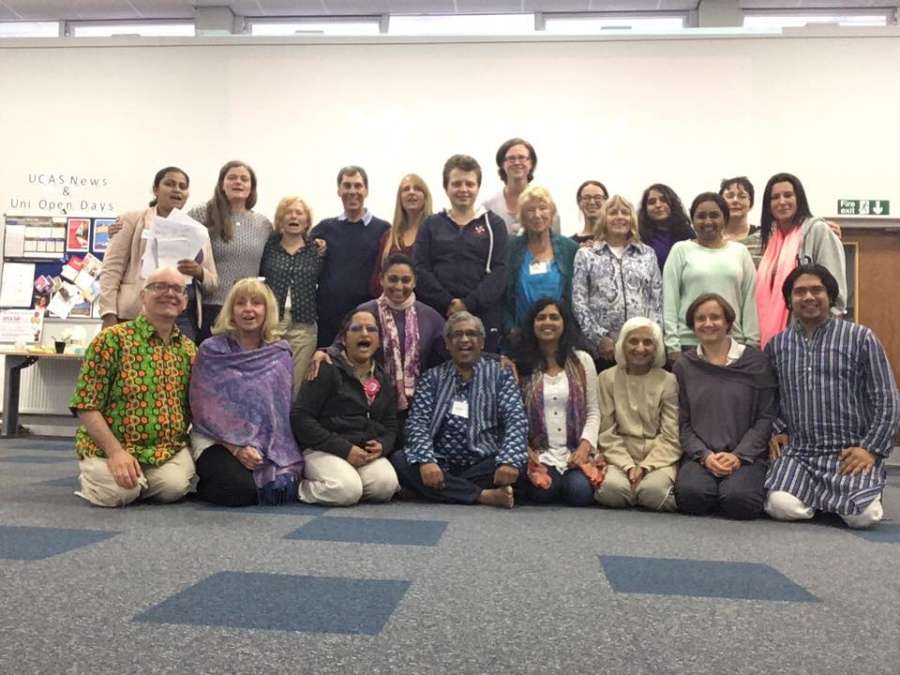 Following the Ariane Grande terror attack and the Grenfell Tower fire , the first Healing, Resilience and Empowerment Volunteer Training in UK complemented the building up of teams across Europe to provide IAHV support to refugees and traumatised populations. In a 3 day intense workshop with 23 trainers and volunteers from Manchester, Liverpool and London the workshop looked deeper into trauma, workshop delivery, strategy and planning to reach out to survivors of terror, refugees and Grenfell tower fire affected people. The workshop was held with the support of the Art of Living Education Company.
Explaining the broader perspective of the training, trainer and Director of Peace Building Unit UK and Europe , Katrien Hertog who traveled from Germany said, "IAHV Peace building offers programs & training, integrating psycho social techniques & analysis, to increase the impact of peace building efforts worldwide."
During the training, this committed group of participants learnt vital factors which influence the way communities prevent, mitigate and transform conflict and build peace. Participants also learnt how to empower individuals who are involved in or affected by conflict and violence, having identified the clear linkage between individuals and the roles they play in animating effective and positive institutions, sectors, and societies.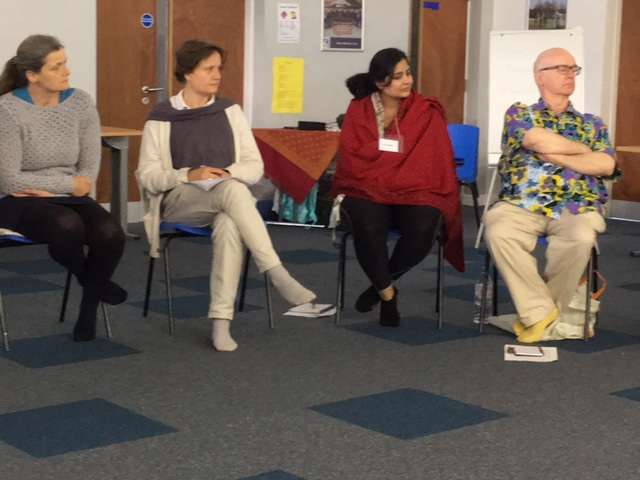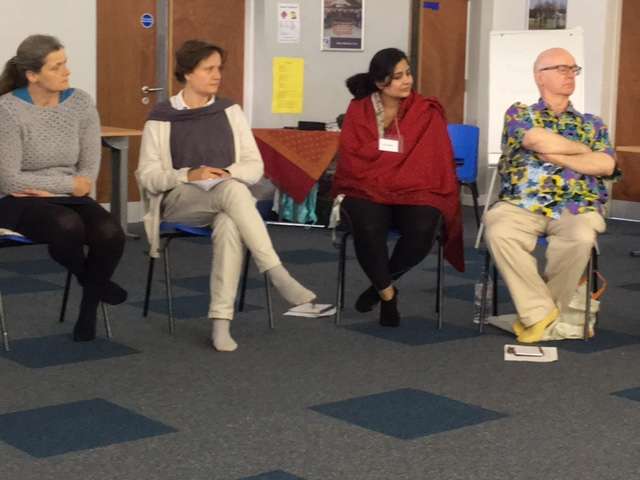 Katrien informed that IAHV Peace building unit promotes, "universal human values such as non-violence, dignity, equity, justice and well- being, which produce a positive impact on the way individuals, relationships and communities interact at every level of society.''
''Focusing on the individual as the basis for social and political transformation is how we turn personal transformation into peace building impact,'' said Britta Steiger who accompanied Katrien to train.
Trainer Britta pointed out that "IAHV is an international non-profit organisation with consultative status at ECOSOC (UN) which implements its programs across cultures in 150 countries."
Excerpts here from an exclusive interview with Katrien Hertog (KH) with Asian Lite news(AL) .
AL – What was the purpose of training in UK and its relevance to UK.
KH – The workshop training intended to provide stress release and trauma relief to individuals and communities who have been traumatised; who don't necessarily approach mental health services, but could do with support – like the low threshold and accessible workshops IAHV offers.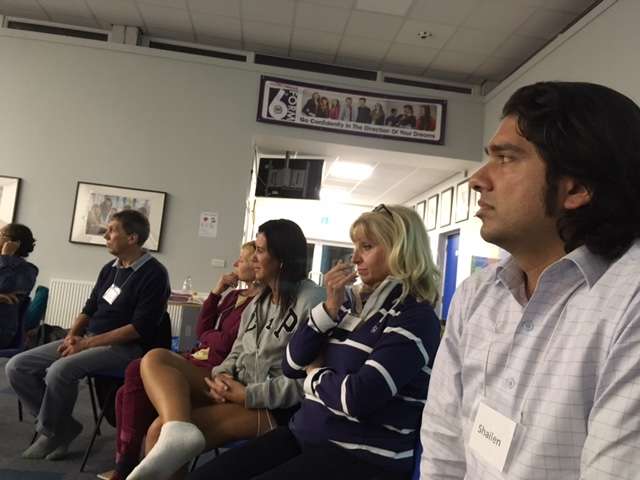 AL – How effective is such training?
KH – Techniques taught and executed are effective, easy to learn, easy to integrate in daily life, empowering (you don't become dependent on psychologists or medicines), scalable
AL – What's the importance and significance of healing ?
KH – Healing is needed to prevent harm and violence, either self-harm (substances abuse, depression, suicide,…) or harm against others. That is why we also work in prisons in UK as well as on preventing and transforming extremism. From healing to resilience, and from resilience to empowerment – we need change agents in society who reach out to those who are not feeling well emotionally, mentally, spiritually, socially, for their personal wellbeing , but also for our shared social wellbeing, safety and cohesion
AL –  What are the next steps in UK post training – the organisation structure you intend to build and future steps?
KH-  Our plan is to build fast response teams that can provide immediate relief after manmade disasters such as terrorist attacks as well as for refugees as well as long term engagements to prevent violence, strengthen social cohesion and sustainable peacebuilding in UK. Similar teams are built across Europe, especially Netherlands,Belgium, Germany and Greece for now, Turkey in the near future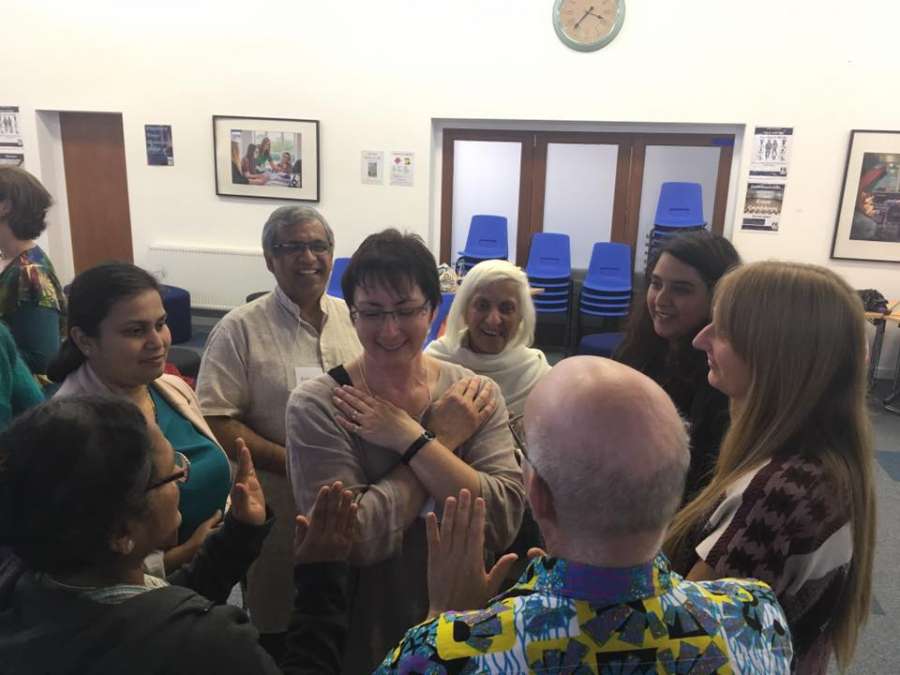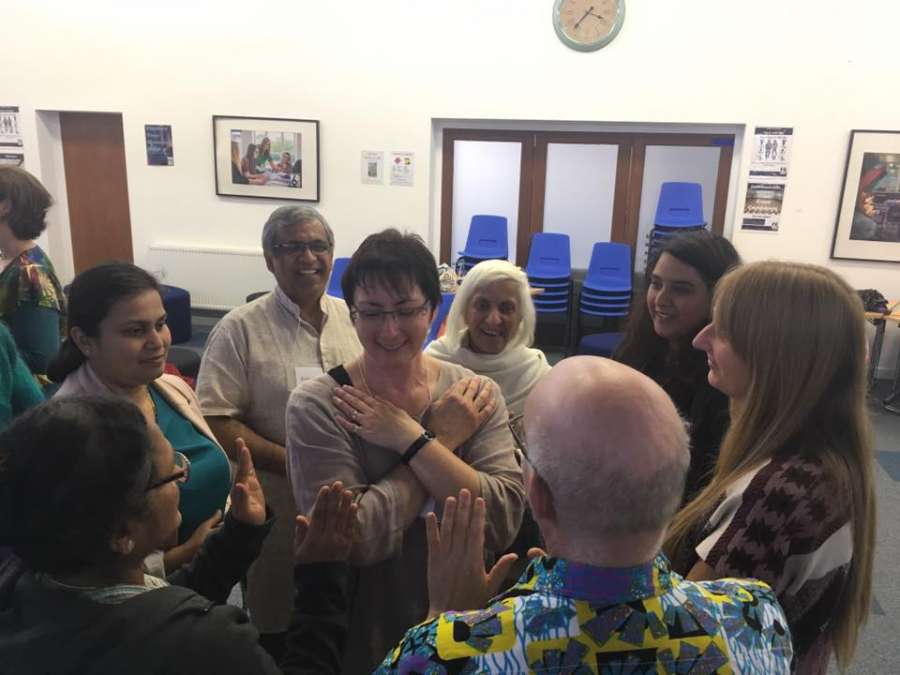 Aim for target groups is to empower them to become trainers themselves, in order to secure sustainability and multiplication across UK
AL – Could you share some international experience related to your activity in war zone?
A large scale project to provide healing, empowerment and preventing of extremism for war affected children in Jordan and Lebanon is ongoing, aiming to reach 16000 children and 3.300 parents, caregivers and social/youth / protection workers
AL – What's your message to the NHS in UK , government and communities here?hello
KH – Our training is a cost-effective and effective approach that has benefited millions of people worldwide. It could easily be integrated along existing efforts and initiatives and works complementary to traditional approaches. We invite professional workers to explore our training for prevention of burn-out, increase of stress resilience and professional performance in challenging circumstances, and to explore if and how IAHV programs  can be beneficial for the target groups they are working with.