IMF Managing Director Christine Lagarde has said the European Union and Britain need to show progress in talks on Britain's exit from the European bloc to ease concerns about the effects of Brexit….reports Asian Lite News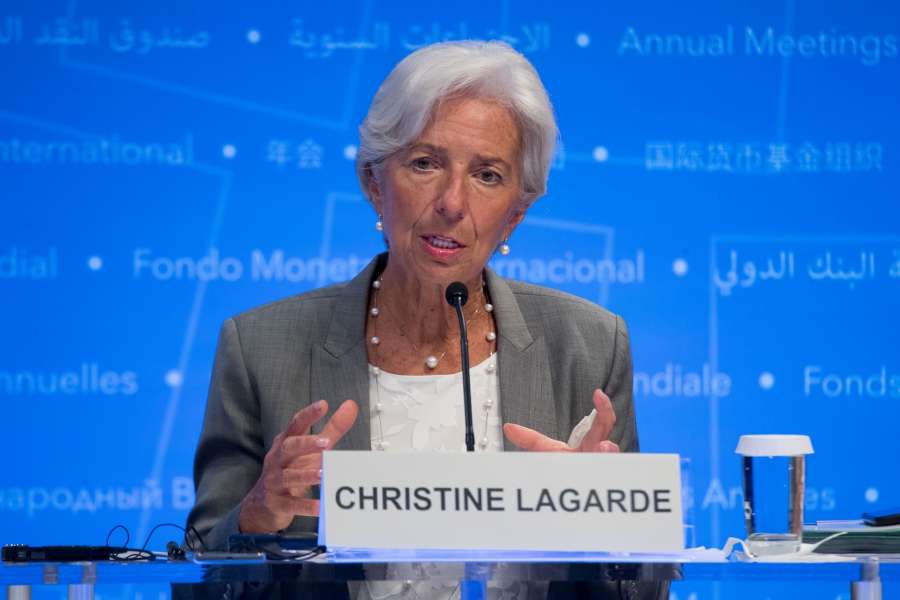 "Brexit is an ongoing process and our hope is that it be conducted promptly to reduce the level of uncertainty and the anxiety of people about the outcome and the situation of people first, of business second," Efe news quoted Lagarde as saying here in Washington at the International Monetary Fund-World Bank Annual Assembly.
Michel Barnier, the official representing the other 27 EU nations in the negotiations with London, said on Thursday that he would not recommend starting the second phase of the process, which is supposed to focus on the UK's future relationship with the bloc.
Phase one of the talks was meant to address the "three pillars" — the rights of EU and UK citizens; the operation of the border separating the UK province of Northern Ireland and EU member Ireland; and how much London should pay to settle pending financial commitments to the bloc.
"Better certainty on the three pillars, which are the beginning of the negotiations, would help reducing this uncertainty," the IMF chief said.
Lagarde said that she could not imagine the UK would depart the EU without any agreement because of the enormous disruption that would entail.
Proponents in the UK of leaving without an accord, known as the "hard Brexit" option, say that London could default to World Trade Organization (WTO) rules to govern commerce with the EU.
"I just cannot imagine that that will happen, because for the people themselves, what does it mean?," Lagarde said. "The Europeans who are based in the UK and the British who are residing in the EU, WTO does not provide for such eventualities."
Anxiety over Brexit is hurting prospects for economic growth in the UK, she said, pointing to an IMF forecast that the British economy will expand only 1.7 per cent this year and 1.5 per cent in 2018, lagging behind the other major European countries.