The Indian community in Manchester welcomed new Manchester Mayor Andy Burnham. The former health secretary bagged the support of the Indian community through visiting temples and gurudwaras. Prominent members in the community like Dr Kailash Chand were in the forefront to push Andy's campaign. A special congratulatory message from Dr Kailash Chand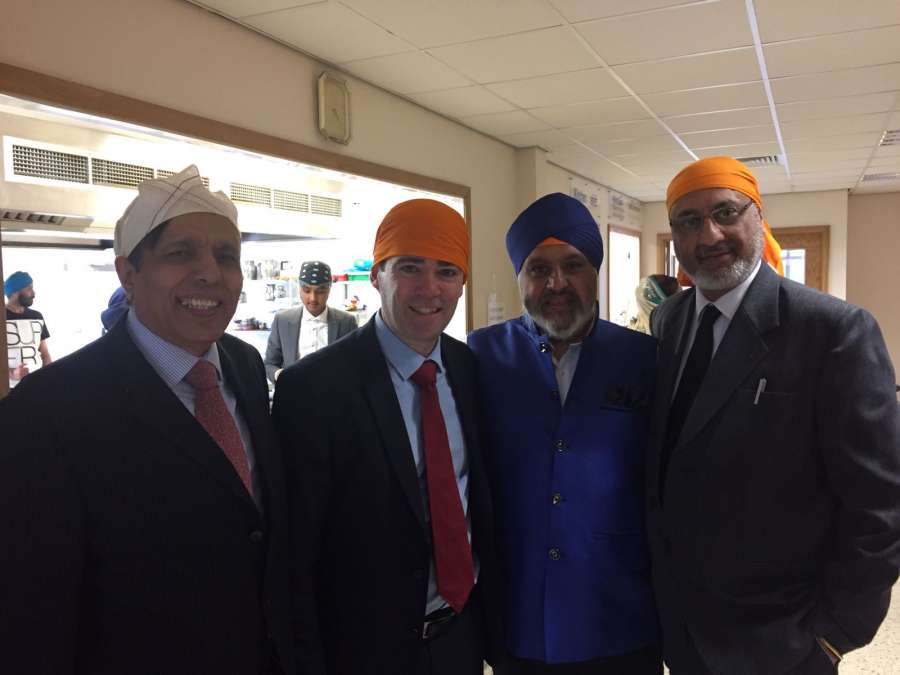 I am ever so delighted, my very good friend Andy Burnham has become the first ever elected Mayor of Greater Manchester after defeating seven other candidates in a landslide victory. It is tribute to his popularity that he received 63.4% of the vote. He been a brilliant MP, Health Secretary, Shadow Health Secretary and will make a great Mayor for Manchester.
Under his leadership, Greater Manchester can be even greater than it is today. A major European economic and creative CENTRE – unashamedly entrepreneurial and endlessly innovative – but at the same time a beacon of social justice in this country and to Europe and the World.
I have known and worked with Andy Burnham for the past 15 years. He stood up for patients and practitioners alike since he joined active politics. I am shoulder to shoulder with his mission to build Greater Manchester, the country's first fully-integrated National Health and Care Service – working to bring social care into the public sector and the NHS; taking Nye Bevan's great vision from the last century and updating it for this.