Indian prisoners rehabilitated through performance of Shakespeare plays as prisoners in India have been given leading roles performing in Shakespeare plays as part of an innovative process aimed at rehabilitating offenders….reports Asian Lite News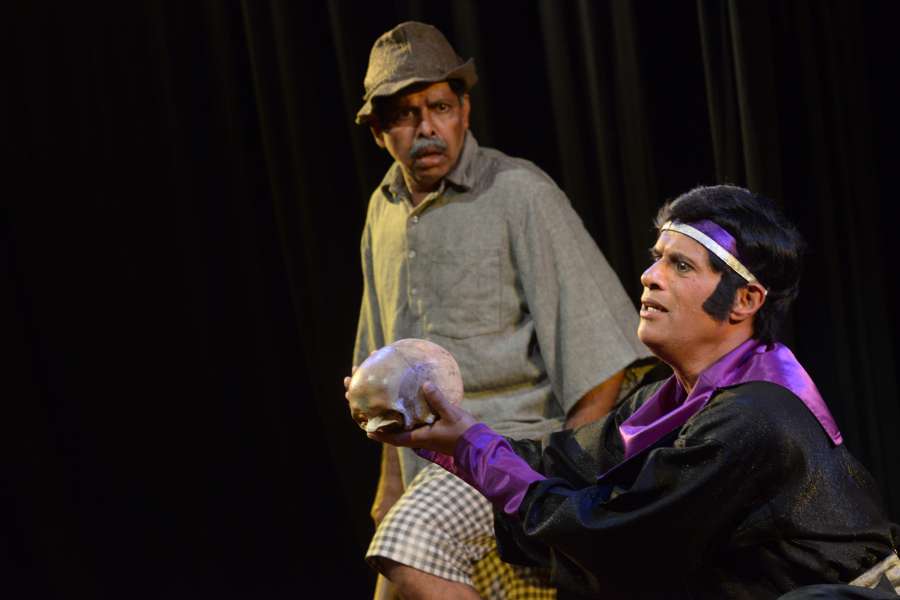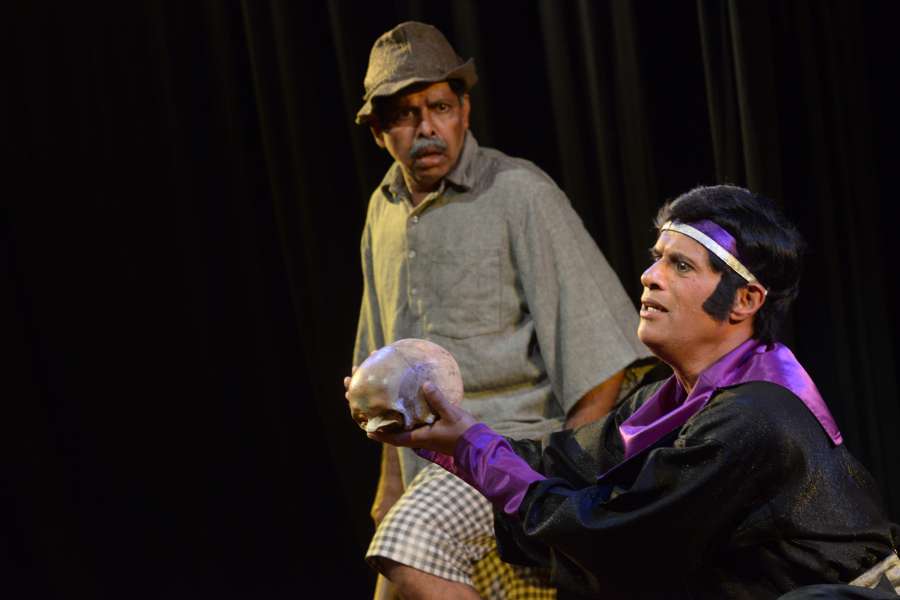 The unorthodox recruitment strategy was uncovered as one in a series of stories showcasing Shakespeare's impact in South Asia, which are currently being featured in an exhibition at the Shakespeare Birthplace Trust.
Sairah Amin, an English Literature student at Birmingham City University, found the story of the Rangayana Mysore theatre company who created the process and spend time travelling across prisons in India to find inmates who can perform in their plays, including King Lear, Othello and Hamlet.
The practice is used to help prisoners engage with a range of emotions through their performances and encourage them to look at their offenses from a different perspective.
An image of two inmates performing one of the Bard's most iconic scenes, where Hamlet discovers the skull of Yorick, is currently featured in the Shakespeare in South Asia exhibition which runs until September 8 at the Shakespeare Birthplace Trust in Stratford-upon-Avon.
The exhibition has been put together by the Shakespeare Birthplace Trust supported by Dr Islam Issa, Senior Lecturer in Literature at Birmingham City University, as well as six of his students from the School of English. It highlights the significant impact of the playwright in that part of the world.
"I found the story compelling because it makes us feel hope. We can see that real people are behind Shakespeare's words and there is a real impact being made", said Sairah Amin.
On the opportunity to act as a curating assistant for the exhibtion, she said: "The experience forced me to think of Shakespeare differently. As someone with both Pakistani and Indian roots, I was finally able to see my own identity reflected in Shakespeare. This project was a refreshing chance to see myself within literature and also to tell the stories of minorities".
Elizabeth Dollimore, Informal Learning and Programmes Manager at the Shakespeare Birthplace Trust, said: "Shakespeare is an internationally known icon of literature and culture and as guardians of his birthplace and creative legacy, it is important to acknowledge the many ways Shakespeare is enjoyed overseas.
"We focused on South Asia in this exhibition to mark the 70 years since the partition of India and Pakistan. Working with Islam and his students has given this exhibition a uniquely quirky journalistic feel exploring a range of individual stories of how Shakespeare touches communities."
Shakespeare is considered to be a means of rehabilitation and coping in India with his works believed to teach prisoners valuable lessons about empathy and morality – as well as channelling their feelings into the arts.
Dr Islam Issa, the exhibition's content curator, said: "This exhibition presented a few challenges because South Asia has an interesting relationship with English culture, mainly due to a long colonial history. But in so many cases, including this one, it became clear that today, anyone can take ownership of Shakespeare.
"Sometimes we found plays being adapted to various cultures, which is perhaps expected, but what's more notable is how often Shakespeare is used to address current needs and concerns."
Courses in English will be open to applicants in Clearing, from Thursday 17 August at http://www.bcu.ac.uk/clearing/.