Indian sports coaches met the Consul General of India when they returned to the University of Birmingham to learn more about how latest research and training techniques can help to boost athletes' performance….reports Asian Lite News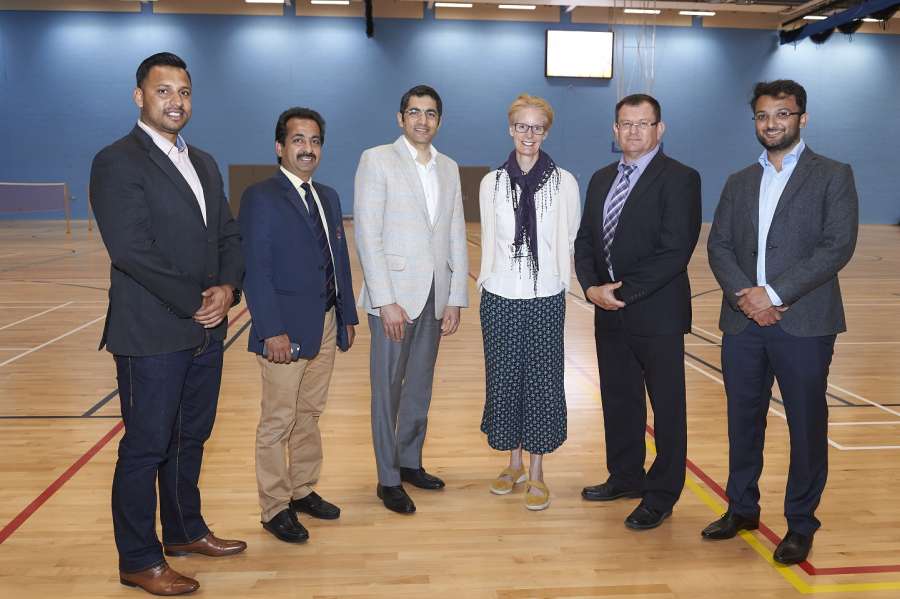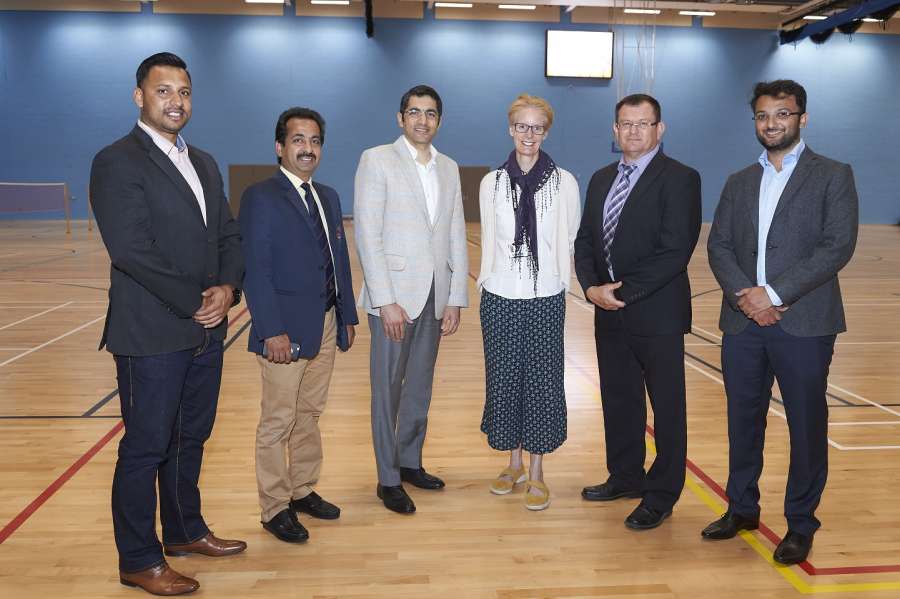 Dr Aman Puri met a number of sports coaches – including specialists in hockey, shooting and archery – at the University and found out more about the University's ongoing partnership with the Sports Authority of India (SAI).
The Consul General learned more about the University's work in helping to improve the sporting performance of India's athletes, meeting Dr Martin Toms, from the School of Sport, Exercise and Rehabilitation Sciences and Alex Taylor, from University Birmingham Sport.
Dr Martin Toms, Senior Lecturer in Sports Coaching, said: "It is an honour to welcome Dr Puri onto campus and introduce him to the coaches and sports scientists from the Sports Authority of India on their latest visit.
"The University of Birmingham's deepening relationship with SAI and the joint opportunities we are exploring for further collaboration are exciting. It is marvellous to have Dr Puri spending time with this group during their sports science and coaching training programme."
The delegation includes highly-respected coaches including Commonwealth Games gold medallist Ronak Pandit (shooting), Asian Games silver medallist Jugraj Singh (hockey) and SAI Deputy Director Vineet Kumar (archery).
Dr Puri joined the group in a tour of the University's new £55 million Sport & Fitness Club, which opened recently. The coaches' visit follows a delegation in May which followed a strength and conditioning programme.
Head of Performance & Coaching Alex Taylor said: "Our Performance Centre was established 10 years ago and the quality and expertise of staff and facilities is really second to none – allowing the University to provide specialist support to elite athletes, from nutrition to psychology to strength and conditioning.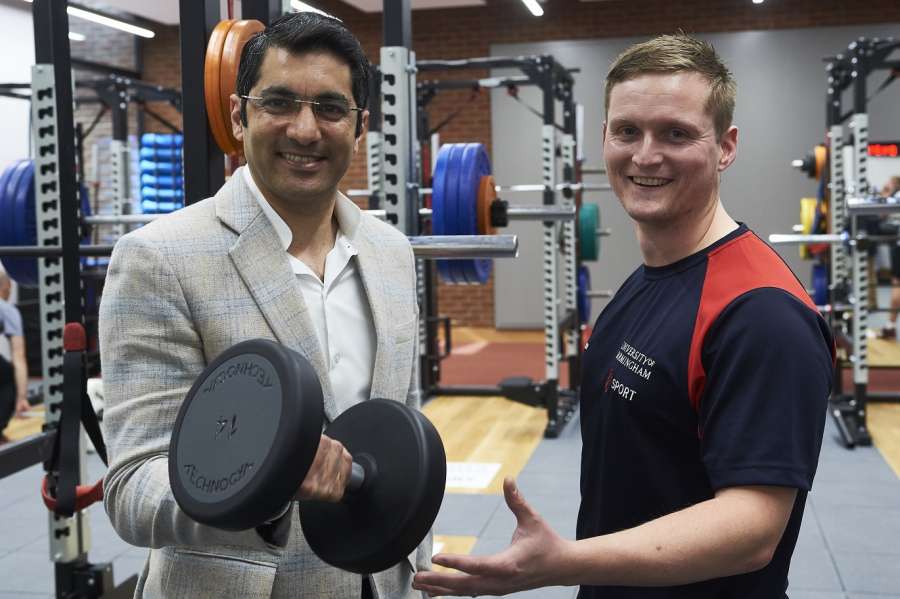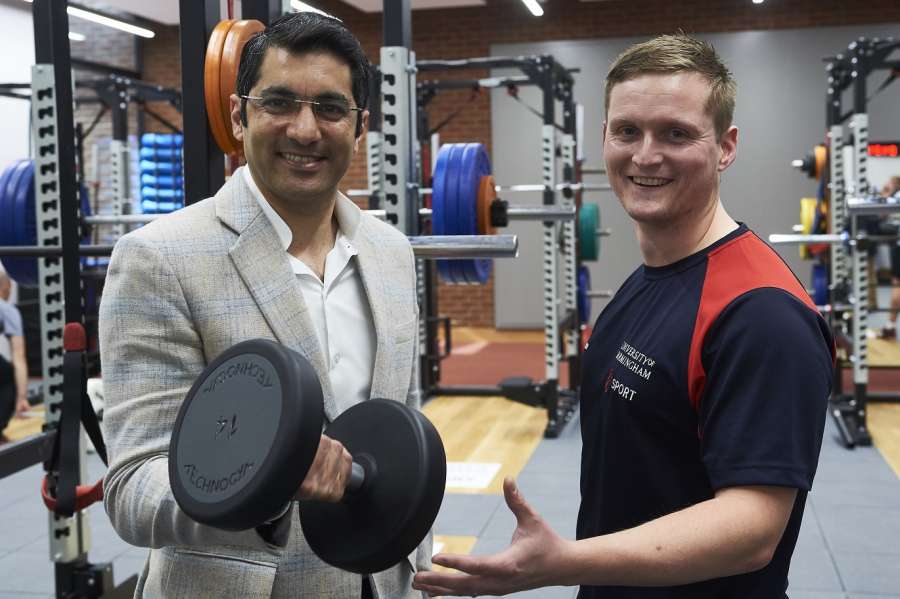 "We aim to help develop and nurture talent at the University and it's this level of dedication to supporting athletes that makes our offering world-class. It's great to spend time with the Indian delegation to explore how we can work with them on future collaborative opportunities."
The SAI delegation continues the partnership established following last year's formal agreement. The Indian Government has highlighted the importance of sport to the nation and is looking to invest in boosting India's sporting performance through SAI.
Birmingham's collaboration with SAI began in 2012 through the work of staff in its School of Sport, Exercise & Rehabilitation Sciences in 2012 and discussions held by Dr Toms with the Ministry of Youth Affairs & Sports and SAI about how the University could help the country's athletes boost their performance.
Consul General of India Dr Aman Puri said: "I am delighted to meet Dr. Martin Toms and the visiting Indian delegation of highly-admired coaches and sports scientists from SAI. The University's Sport & Fitness Club is truly outstanding.
"I congratulate both the University of Birmingham and SAI on developing this strong institutional linkage to share the latest research and techniques in sports science. Such partnerships play a significant role in providing access to latest know-how and techniques for Indian sportspeople.
"I am quite hopeful that this interaction would also allow SAI to share their experience and best practices, which would add value to the on-going research at the University. India is looking up to its athletes with tremendous hope and aspiration for future competitions, particularly the forthcoming Gold Coast 2018 Commonwealth Games and Tokyo 2020 Olympics. We are very hopeful that our athletes will make the country proud."
Dr. Aman Puri assumed charge as Consul General of India, Birmingham in February, 2017. He has been a member of the Indian Foreign Service since 2003 and served at the Indian Mission to the European Union, Belgium and Luxembourg, based at Brussels, from 2005-08. Most recently, he was Director in the Multi-lateral Economic Relations Division, followed by the Northern Division of the Ministry of External Affairs, which deals with India's relations with Nepal and Bhutan.