The Inspiring Indian Women (IIW) organised a Vaisakhi event at International Siddhashram Shakti Centre, Harrow with the blessings of Guruji Rajrajeshwarji. IIW is celebrating festivals for all different communities with all enthusiasm, thus build a strong bond amongst all. Preparations of practicing dances and excitement of buying Parandas and Patiyalas to dress up as Punjaban was at its peak the entire month.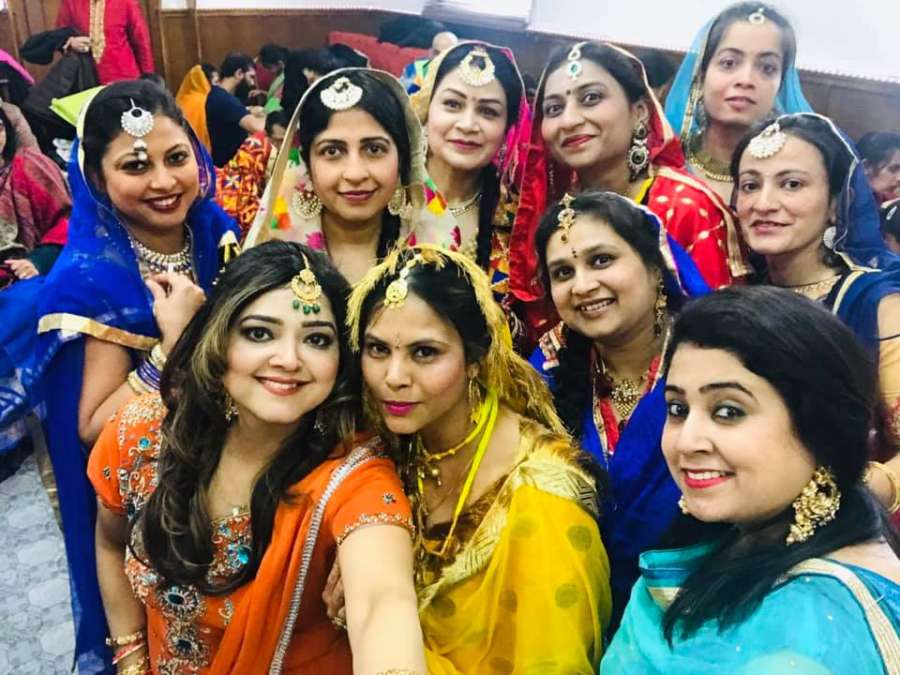 It was a potluck event, there were more than 40 dishes on the table from Sarson da saag and makke ki roti to Naan and Makhani Dal, hot tea to Mango panna. Veg rice to pulao, Dhokla to desi cupcakes.. From Jalebis to Kheer, from samosa to pakodas. The programme started at 2.00 pm with Lunch straightaway followed by various performances such as the most popular Kathak Dancer Anashmita Saha along with Indradhanush Kids who bowled the audience with their fusion of Punjabi songs from Tunak Tunak tun Daler Mehndi and various others.
Fabulous Giddha was performed by Choreographer Shilpa Choudhary , Shital Kamdar , Shweta Sharma , Heena Jain , Karishma Dalal , Ruchi , Minal , Roopali Garg Gupta , Sonia Singh and Shraddha Meghraj. The entertaining afternoon further saw duet performance by Seerat Jain & Tanvi Sharma and also an interesting fun filled duet by Heena Jain and Mansi Bahl. The audience split into laughter as Mansi entertained them by dressing up as male. The most popular number of the day was Laung Elaichi on which Sakshi Vishwesh,  Director Brit-Asian Beauty Pageant performed a solo the event also saw a mesmerising  solo  performance by Jia Sood on the Bollywood number , tanu suit suit karda. The sudden impromptu performance by Ronan Karvir on the song Simba, was a delight to watch, he shocked the audience with his exact slow motion moves like Ranveer Singh.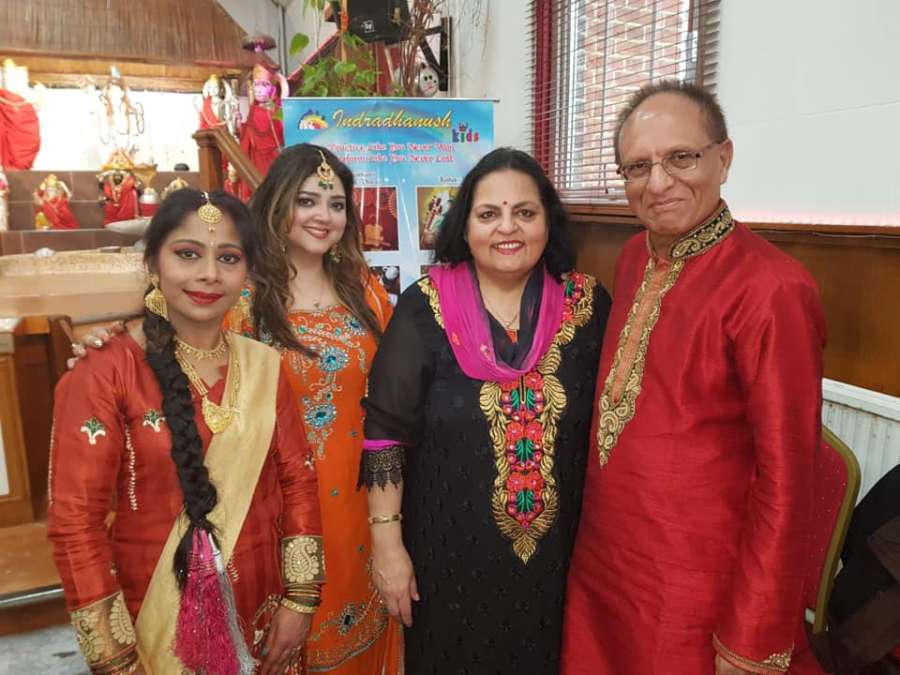 The crowd just couldn't stop dancing to the beats of dhol by Tej Attalia , it was a continuous nonstop madness and masti. Tej played non-stop dhol for almost an hour with the crowd wanting more and more.  Many came from East and South London as well to join in the fun.
Shri Satya Minhaas President of the Metropolitan Police Hindu Association graced the occasion. The very natural and flamboyant Geeta Sharma was the compere and Deepa Vaswani the photographer.
The occasion left indelible memories of smiles, laughter, selfies and satiated stomach with tasty food and lingering aroma.  This was an attempt by Inspiring Indian Women, Not for profit organisation to build the community and keep culture alive. It was also a platform for abundance of talent amongst the Asian communities. Balle Balle is an expression of joyousness and the event lived up to it. The event had more than 170 guests and its event page on Facebook had more than 580 interested.
---