Asian Lite columnist Richa Grover reports on an exclusive interview with the world renowned dance legend Pandit Birju Maharaj following his performance in London at the grand finale of an international Kathak dance festival.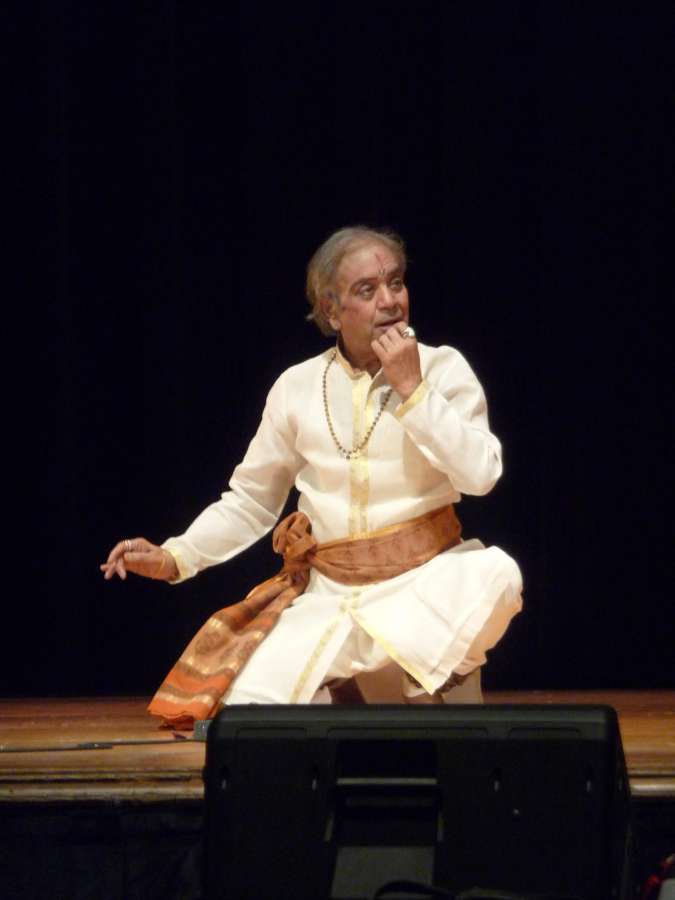 Known as a living legend, Pandit Birju Maharaj, 79, is the fifth generation of the legendary Maharaj family of Kathak dancers and has been widely recognised for his contribution to both classical and Bollywood dance. He holds the second highest civilian award in India – Padmavibhushan – and has received numerous awards for both his dance and choreography. His family home in Lucknow (India) has been instated as the country's official Kathak museum.
RICHA: Pandit ji, do you recall a point in your life and early journey in dance when you decided to commit to it in a manner that would make you an inspiration for generations to come? 
When I was 14 – without any help or support I performed a 2.5 hours solo performance in Kolkata which gave me hope, confidence and inspiration and thought I could, through my dance, make people love dance. There were not enough seats and they had to put loud speakers outside for the huge audience to listen just to the Padhant.
RICHA:. What is your driving force towards success Pt ji? What keeps you committed to your passion towards your art which you have come to define and redefine for students and audiences globally ? 
My mother always inspired me and gave me the guidance which is still making me work. My father passed away when I was 9.5 and the uncles were busy in their own way so it was my mother's guidance besides the love for dance which is still making me go on.
RICHA: What is your daily routine that keeps you so youthful, versatile and active? 
I do get inspired by my work – I have romance with my work: the rhythm and music. This keeps me excited about life and the daily practice keeps me in top form!
RICHA:. What does success mean to you? What words of inspiration would you like to share with young dancers as to what is the formula with which they can achieve great strides in the field of dance ? 
Self-belief is the biggest strength and it brings success.
RICHA:. What does dance mean to you ? 
I treat and believe that dance is a prayer – hope it's realised by all. It's a way of life, it is puja and it gives everything, We dance but the audience is an important part and we must remember that and should give happiness to them – through these people we make God /Ishwar happy.
RICHA: How were your recent London shows and events during this present trip special to you ? What's been your experience and when can the audiences hope to see you back in the UK?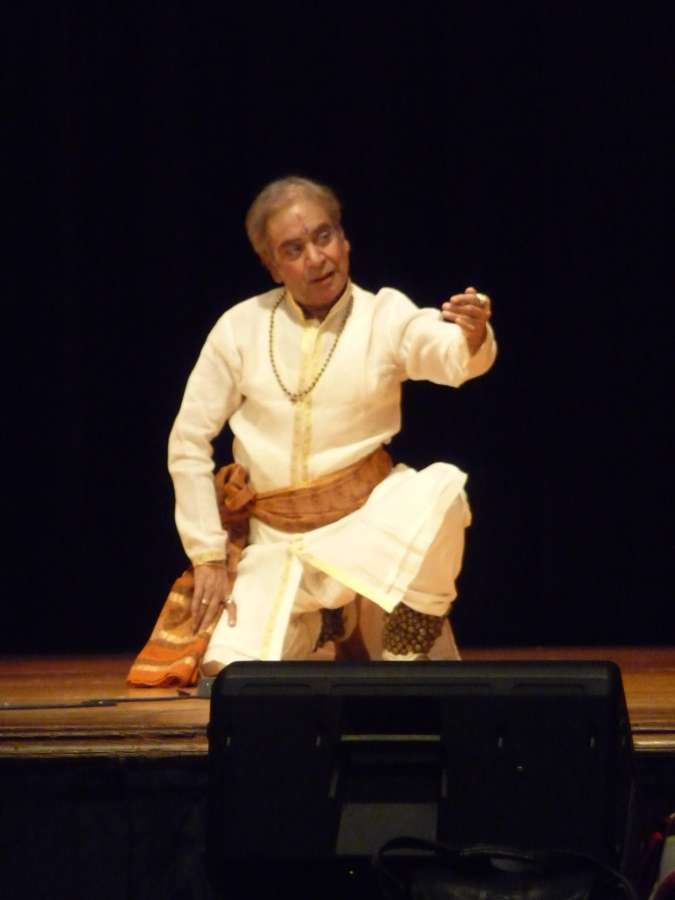 I loved being in London, the person who is running the event/festival, has love, respect and dedication for the art and its visible in the whole energy of the festival . I very much enjoyed it and felt happy, felt the positive vibrations.
Maharajji (as he is called) headlined the Kathak dance festival – 'Hemantika'- which was held in London between 13-20 November earlier this year.  The Festival is organised annually by London's leading dance organisation – Sujata Banerjee Dance Company, and includes workshops, masterclasses, competitions, discussions and performances.
Performing at the grand finale of the Festival, Maharajji was seen on a London stage after a gap of five years. Watching the legend and learning from him was a once-in-a-lifetime experience for students and audiences alike. The performance also saw the return to stage of Pakistan's National award recipient Fasih-Ur-Rehman and other notable dancers.
Kathak is one of India's most popular classical dance forms and Hemantika festival aims to bring the best opportunities for Kathak students, practitioners and audiences to the west.  Hemantika London was preceded by Hemantika Barcelona held last week in Spain.
Festival Director Sujata Banerjee said: "In India, we benefit from being surrounded by Indian music and dance – a maahol, which keeps us connected with the art form. My vision for Hemantika is to create a similar experience for up-and-coming dancers, students and audiences, right here in London. And there can be no better experience than watching and learning from the Kathak maestro – Pandit Birju Maharaj – himself. It is indeed a great honour and privilege for us that Maharajji has chosen to participate in our Festival."
---