Prime Minister Theresa May fails to strike Brexit border deal with Ireland….reports Asian Lite News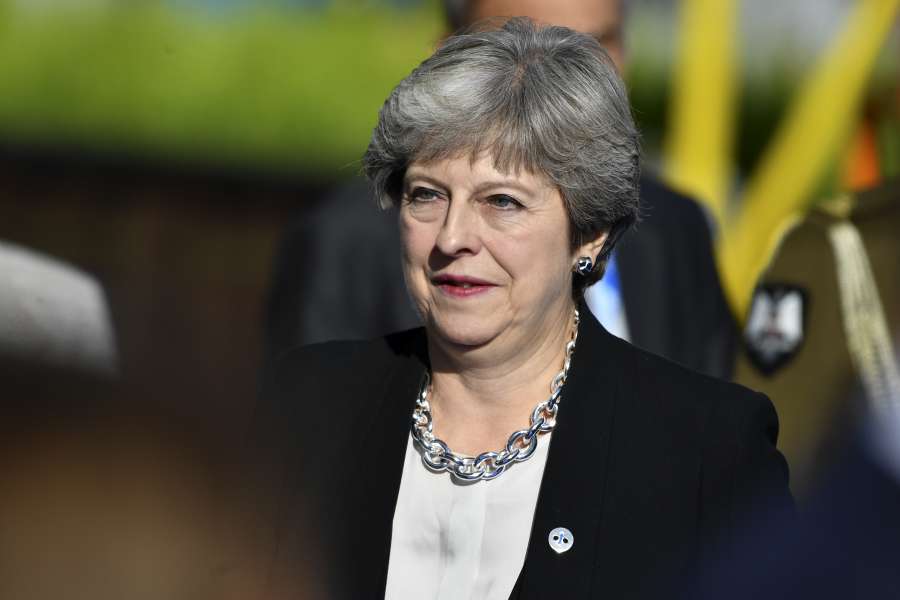 British Prime Minister Theresa May and the Irish government have failed to reach a deal on the crucial Brexit issue of the Northern Ireland border, authorities announced on Monday. Despite intense efforts over the weekend to agree on a proposal on how to avoid a hard border in Ireland, Irish officials revealed on Sunday night that "there is still a way to go" to achieve a meeting of minds on the issue, reports the Guardian.
"The Irish government remains hopeful… But at this stage it is very difficult to make a prediction," said an official.
The failure to seal a deal threatens to delay the progression of the Brexit negotiations to the second phase covering trade and the UK's future relationship with the European Union (EU).
Earlier on Sunday, Ireland's Deputy Prime Minister and Foreign Minister Simon Coveney had said that Ireland had "no desire" to be a roadblock to progress but said the country wants "concrete" proposals on how a hard border with customs and people checks would be avoided.
This development comes ahead of May's crucial meeting with European Commission President Jean-Claude Juncker on Monday where she will present the UK's final offer on the three main issues in the first round of Brexit talks – the Irish border, citizens' rights and the financial settlement, the Guardian reported.
May was given the deadline of December 4 to table the offers before an European council summit on December 14, when EU leaders will decide if "sufficient progress" has been made to proceed to the next phase.
Meanwhile, a special meeting of the Irish cabinet has been called for Monday morning in which ministers will get an update on May's talks with Juncker.