KALANK is a multi-star cast magnum opus, a spellbinding tale of eternal love, a period love story set in 1940s India is a must watch family drama genre film about search of love, pain of loss, choices etched time and responsibilities that transcend time and place….writes Riccha Grrover for Asian Lite International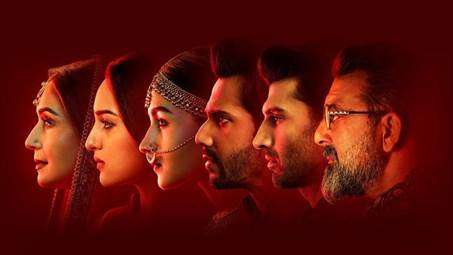 Starring megastars Alia Bhatt (Gully Boy), Varun Dhawan, Sonakshi Sinha, Aditya Roy Kapur, Sunjay Dutt and Madhuri Dixit, Kalank tells the story of six enigmatic, esoteric and wistful characters entangled in search of love but separated by the dichotomy between the two worlds of Husnabad, a town near Lahore.
The elite and opulent world of the Chaudhry family, and the wild, mysterious and musical underbelly of the town, Hira Mandi, clash when Roop Chaudhry (Alia Bhatt) encounters Zafar (varun Dhawan), a daredevil from Hira Mandi, unleashing deep-buried truths, secrets of betrayal and affairs that threaten to bring both worlds crashing down. Hira Mandi is where the Muslim population, represented by a political activist played by actor Kunal Kemmu , his narrative highlighted by his lamenting sentiments religious sentiments.
Set in 1945, Pre-Independent India, 'Kalank' is the story of a vivid, ethereal world lost when the fire of Partition engulfs the city and the country and the shades of reds in their lives as they yearn for hues of love while Husnabad gets soaked in the reds of violence and revenge.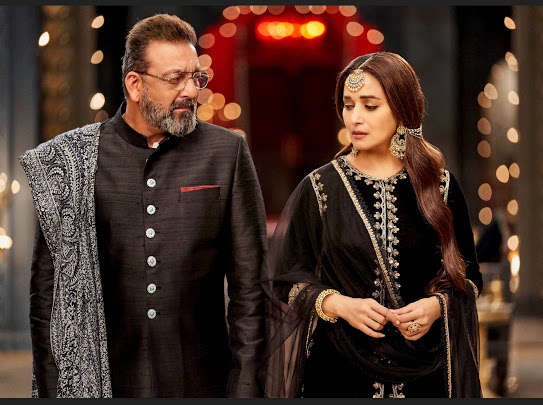 Screenplay & Directed by Abhishek Varman, Kalank is Produced by Karan Johar, Sajid Nadiadwala, Hiroo Yash Johar and Apoorva Mehta and Co-Produced by Fox Star Studios. The film also features powerful soundtracks, filled with romance and melody complete with majestic dance sequences.
In the midst of tense Hindu Muslim politics plot that thickens all actors manage to charm with their great acting, subtle nuances presented so realistically that it has the potential to make the audience become a part of the actors life journeys in the film rather just feel they are watching a film; along with direction and storytelling technique, this film is a total must watch period drama.
One of the most dramatic dialogues of the film sees Varun Dhawan's Zafar ask "Are you willing to sacrifice everything?" as Alia Bhatt's character Roop responds "I have nothing to lose." Cinegoers will be enamoured with the drama, grace and passion the film exudes.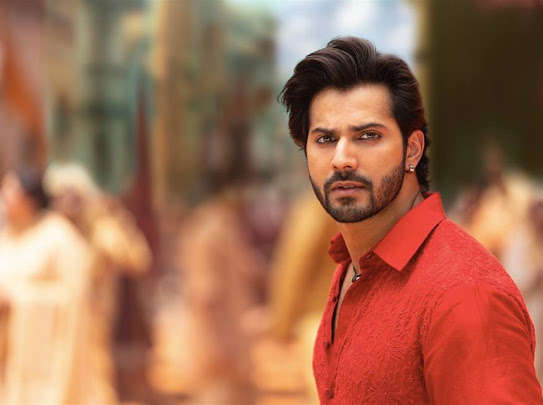 Inarguably the most iconic Bollywood jodis of the 90's, Sanjay Dutt and Madhuri Dixit, the film also sees them back on screen after more than 20 years.
The memorable pair have been a part of hit films like Khatron ke Khiladi, Saajan, Khalnayak and now appear together with their evergreen on-screen chemistry in Abhishek Verman's Kalank. For fans eager to see Madhuri and Sanjay set the screen on fire this is a film that will match up to the anticipation.
Madhuri Dixit is an ethereal vision in the film as Bahaar Begum and Sanjay Dutt floors with his rugged handsome looks as Balraj Chaudhry. During the teaser launch of Kalank Madhuri Dixit praised Sanjay Dutt saying: "We are working after more than 20 years. Recently, I worked with Anil after a long time. It's always wonderful to work with actors you've worked with before''. To which Sanjay responded "It felt good to work together after a long time. I'll try to work more with her."
Kudos are in order to the entire team of Kalank for giving world audiences such a visually appealing film which is a love story steeped in symbolism of the partition conundrum, vision of united India and everything in between where there are many more layers to the storyline than those that just meet the eye .
It's a newly released film that presents to its audiences dilemmas of the protagonists who are torn between love, passion and duty…overall it's an entertaining, masala, Bollywood film and if that's what you are into then it will strike some cords surely!