Mr Afzal Khan, former Lord Mayor and the Labour party's candidate for the Manchester Gorton by-election, launched his campaign in Longsight market. He was joined by local councillors, and Police and Crime Commissioner Tony Lloyd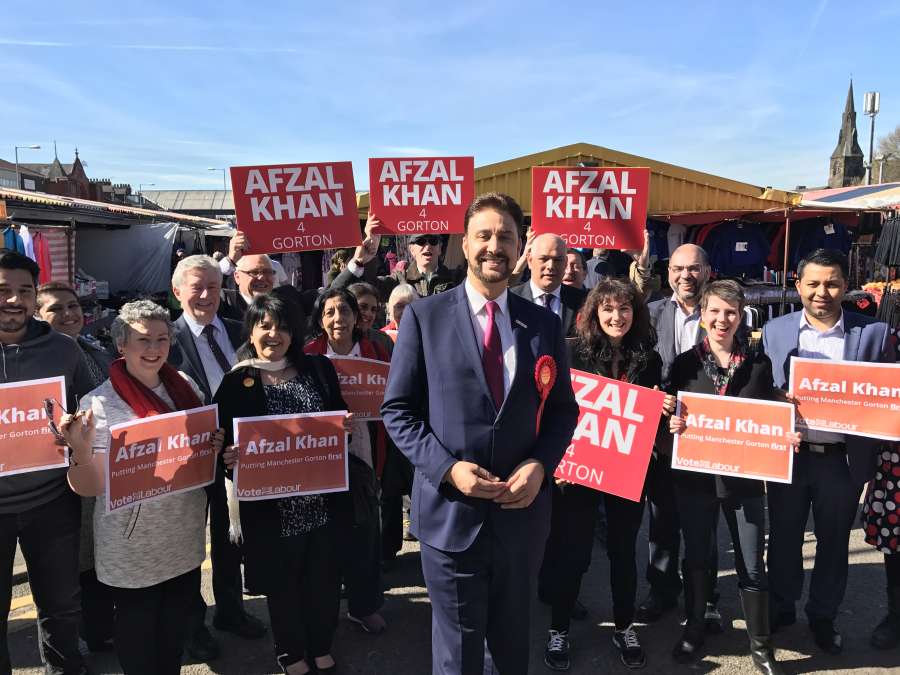 "Longsight market is the vibrant hub of this diverse community and I am delighted to be able to launch my campaign here with my Labour party colleagues," said Mr Khan.  "Manchester is my home and I would be proud to represent it in Parliament should I be elected. This city gave me opportunities and made me who I am. I was born in Pakistan but I was made in Manchester.
"Manchester Labour has protected the residents of this city against the unfair policies of this government. Our ability to do this is reaching its limit and we are paying the price of Tory attacks on funding for schools, NHS and other public services. You are paying more for their bad decisions.
"I have a track record of standing up against inequality and injustice, as a solicitor, councillor and MEP. I've worked internationally and locally giving me the knowledge and experience it takes to fight for what the residents of Manchester really deserve. You deserve a fair shot, not unfair barriers preventing you from achieving the best in life"
"Over the next few weeks I will campaign hard across the constituency in all communities about the importance of returning a Labour MP to carry on the sterling work of the late Gerald Kaufman."